If you haven't updated your email sign-off since the '90s, it's probably time for a revamp — especially if your professional emails always end with a standard but a meaningless "Best" or "Thanks."
While you may find yourself slipping into auto-pilot when you get to the end of an email — even the most important ones — there's good reason to wake yourself back up.
The end of your email is yet another opportunity to make a lasting impression on your recipient and make your email stand out amongst the clutter. Not only will this help you connect with your recipient, but it might even get you a faster response..
The following templates are designed to help you replace your outdated email sign-off with something fresh and memorable. Keep in mind that not all sign-offs are created equally. While one may be suitable for a chummy client, another might be more appropriate for a prospect.
If you've crafted the perfect email but just can't quite figure out how to wrap it up, try out one of the following professional email sign-offs.
"Respectfully," "Sincerely," or "With Gratitude"
If you're aiming to embody civility with your email sign-off, pick one of the above. Though not as creative as some of the others we'll share with you, they're safe go-to's for any professional scenario. These sign-offs will help you stand out among all the colorless "Thank You's" and "Best Regards."
"All the Best"
If you simply can't let go of "Best" after all these years, you don't have to. "All the Best" gives "Best" a subtle makeover for just about any colleague or client. The change is simple enough that you're not getting too casual with your recipient, but it's enough of a change to show them that you put some thought into it.
"Looking Forward to Hearing More About X"
Whether you already have a follow-up call on the calendar or not, this sign-off highlights your desire for one. If you're really eager to hear more and explore together, you might even drop in a time frame like "next week" or "in the coming two weeks" to show how interested you are. "Looking forward" sign-offs are also great when you have an upcoming shared assignment or meeting and you want to signal that you're a trusted partner to work with.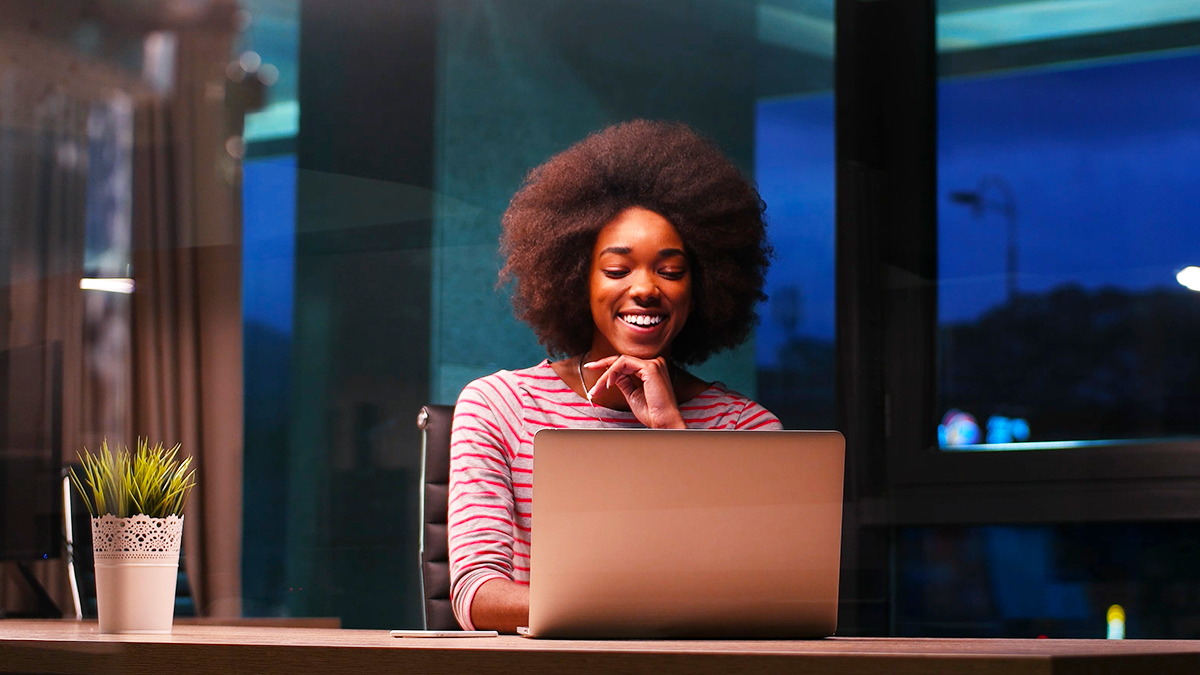 "Always a Pleasure Chatting With a Fellow X"
If you and your recipient attended the same school, lived in the same state or region, are both die-hard gamers, or share some other common hobby, interest, or trait, flaunt it in your sign-off. This will show the recipient that you listen and that you're keen on building or maintaining a relationship.
"Feel Free to Reach Out If You Have Questions About X"
Whether your email recipient is a potential client or a new colleague you've recently briefed, it's always good to show that you're open and receptive to any lingering questions. It will also help safeguard you in case you failed to mention something important in your initial meeting. Most of all, it creates a warm atmosphere — as when your favorite teacher in school assured the class, "No question is a dumb question."
"More Soon"
While you may not want to use this one with a superior (you don't want to make your boss wait), it is a perfectly good sign-off for a client or potential client whom you want to keep interested and engaged without promising too much. Keep in mind that the tone of this sign-off is mostly positive, implying that you have good news to share, so try not to use it if you're eventually going to let the recipient down.
"Hope You Enjoy X Holiday"
If your email is sent to a co-worker around a holiday, long weekend, or even just on a Friday, ensure it carries some positive fun-time vibes. This will position you as someone who genuinely cares about your colleague's or client's time away from the work you share.
Other Sign-Off Components to Include
Though your sign-off is certainly an important piece of the puzzle, don't forget about the other crucial ways to end an email, which should be included with your sign-off. This includes your full name, job title, and contact information (with phone and address included). If you have an extension, mention it.
Erica Garza is an author, essayist and copywriter with over a decade of marketing experience. Her work has appeared in TIME, Health, Glamour, Good Housekeeping, Women's Health, The Telegraph and VICE. She lives in Los Angeles.