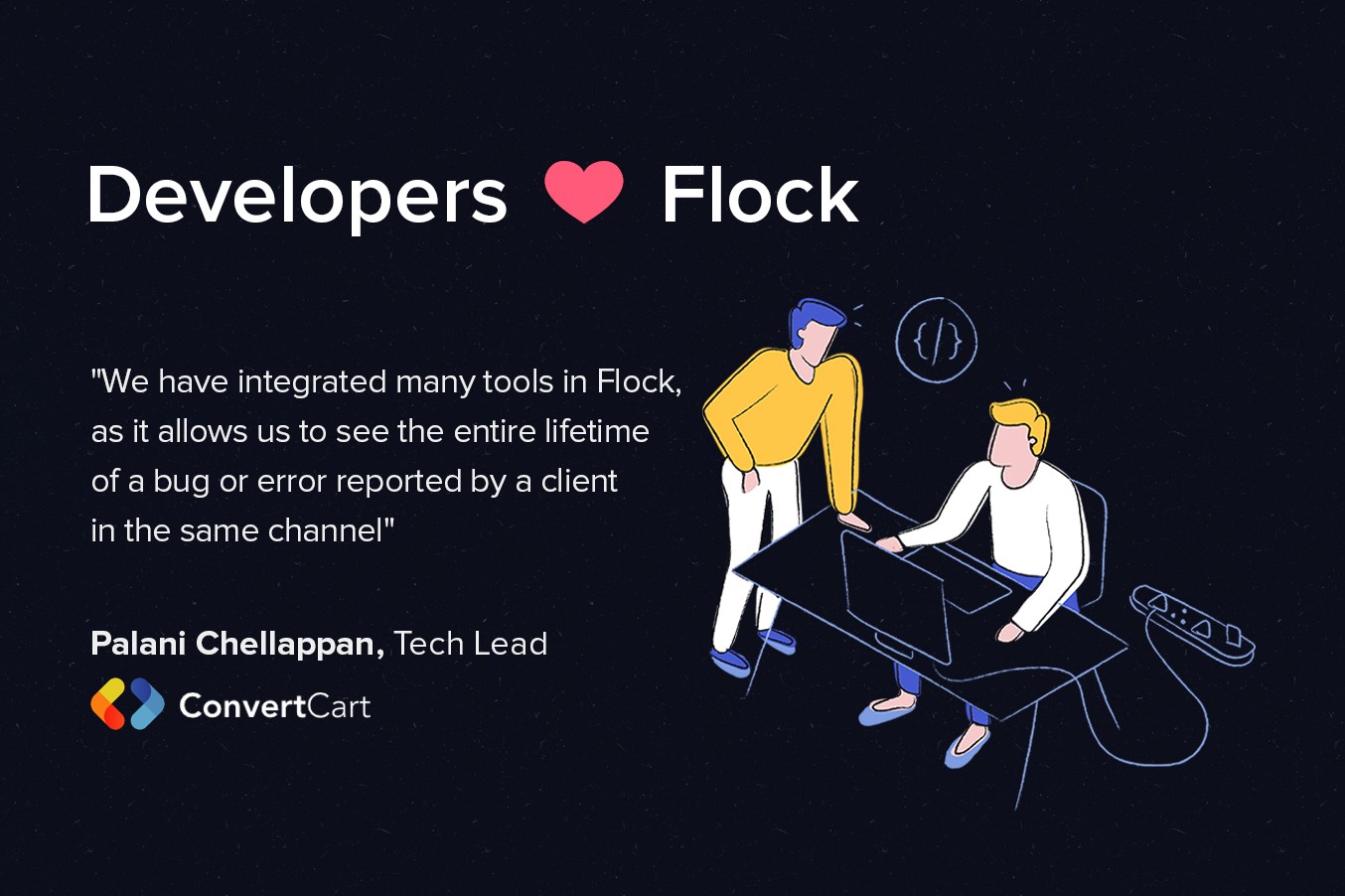 Do you dream of coding your way to glory? Of building code that top developers swear by?
Why let anything get in the way? We're talking about constantly having to switch between multiple apps on multiple platforms to get your work done. Relax, sit back, and code away, because your favorite team messenger, Flock, has got your back. You can hire flutter developers too.
Want to master the Flock app? Check out our step by step Guide to Getting Started with Flock for more tips and tricks.
Here are six Flock integrations and features that will put you on the highway to coding stardom.
Stay on top of your repos
We understand that most of your code lives on GitHub. So, here's the good news.
With Flock's deep integration with GitHub, you can access your entire GitHub universe from within Flock!
What can you do with GitHub on Flock, you ask?
You can navigate through your repositories, share rich GitHub content, and get personal and repository notifications, all within Flock.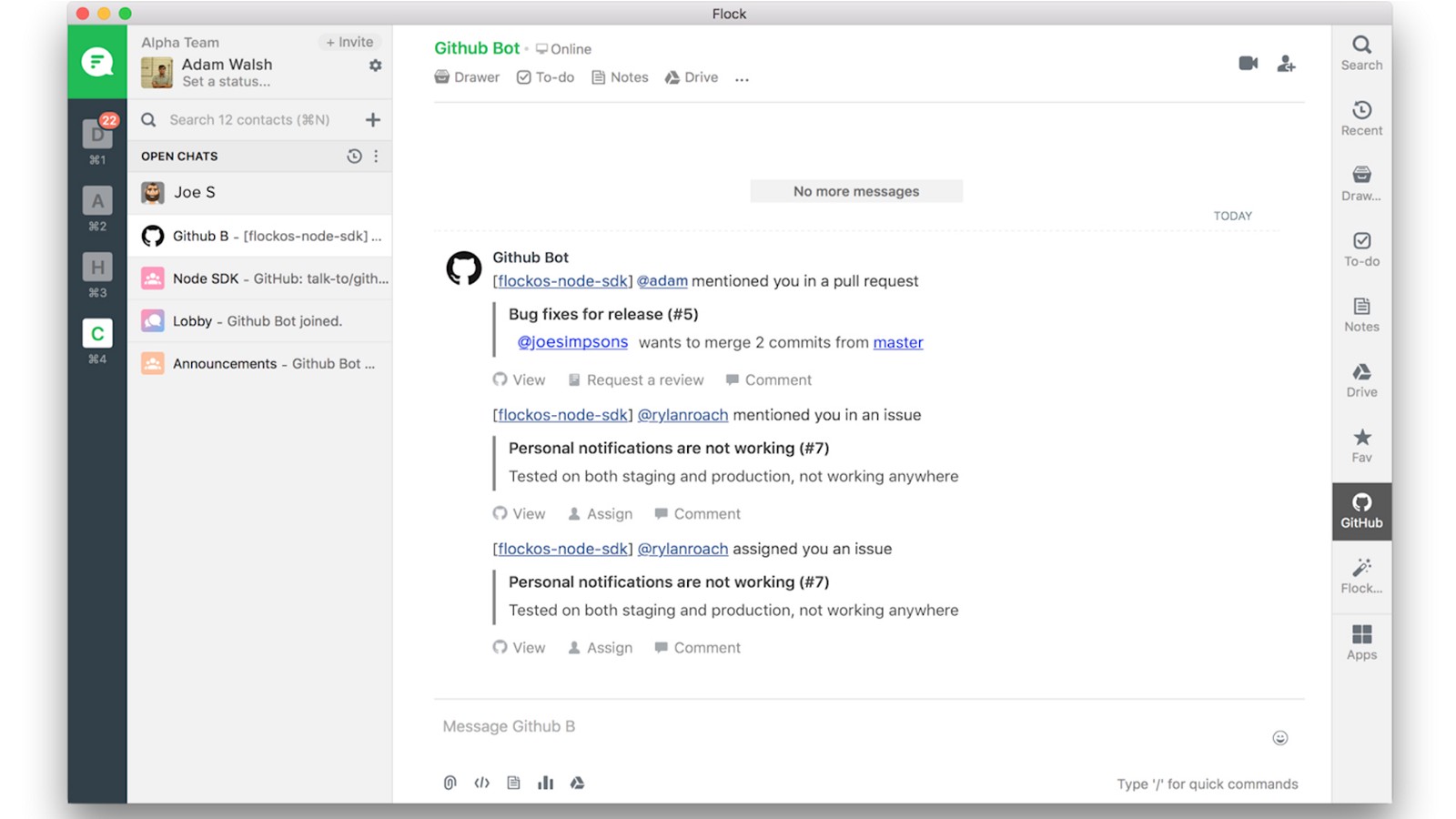 Now, isn't that something? :)
Get instant website performance updates
While devs always code for the best, down time is a reality. So, how about a tool that keeps you posted on performance issues?
Pingdom is one such tool that let's you check your facts and notifies you when your website or app faces functionality issues. All you need to do is integrate Pingdom with Flock by hitting the Flock App Store.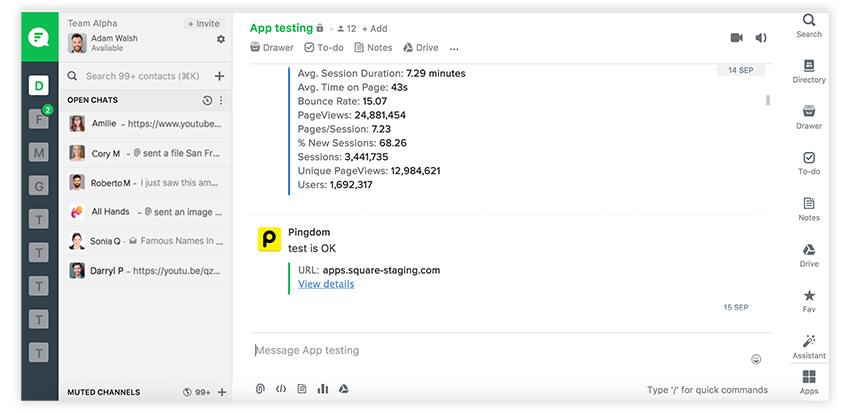 Wait, that's not all.
Share code snippets in 1–2–3
Reviewing and editing a code is just as important as writing it. But the process of sharing a code can sometimes become a major speed bump.
With Flock's Code Snippet feature, you can review and edit code from within Flock. Simply give a custom title and type in the code. Flock automatically detects languages and highlights the syntax, making it easier to read. See for yourself.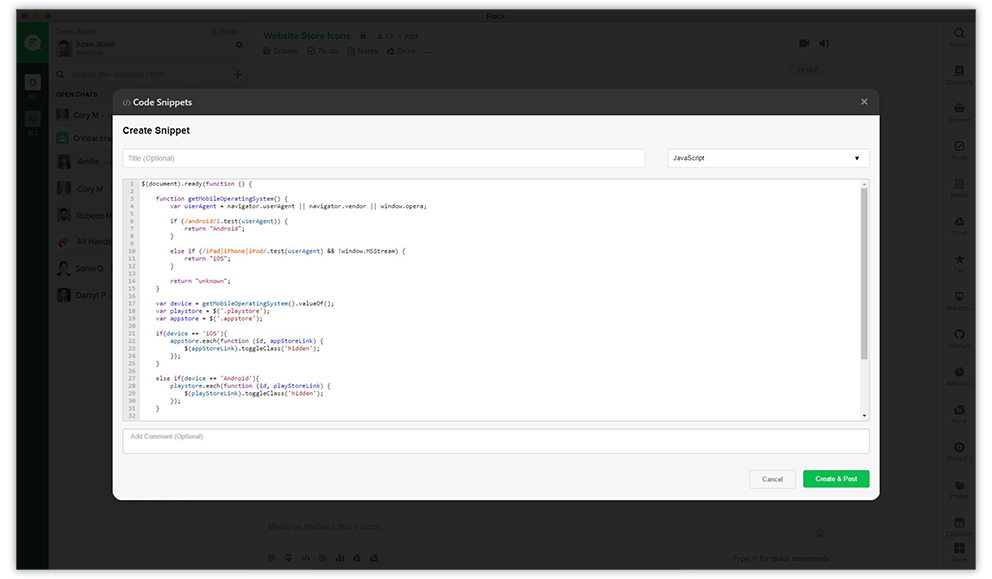 Integrate all your workflows
From emails to reminders to calendar events and spreadsheets, workflows are time consuming and confusing. Flock gives you the power to integrate Zapier, so you can connect it to other apps and automate your work.
That means you now have time to do more important work, like perfecting your arc in 8-ball.
Handle crashes like a pro
We understand your frustration when you build an amazing app and it won't function seamlessly. That's why we've added Crashlytics to Flock.
Now, you don't have to spend hours detecting bugs; simply integrate your Crashlytics account with Flock and get instant crash notifications to help you debug faster.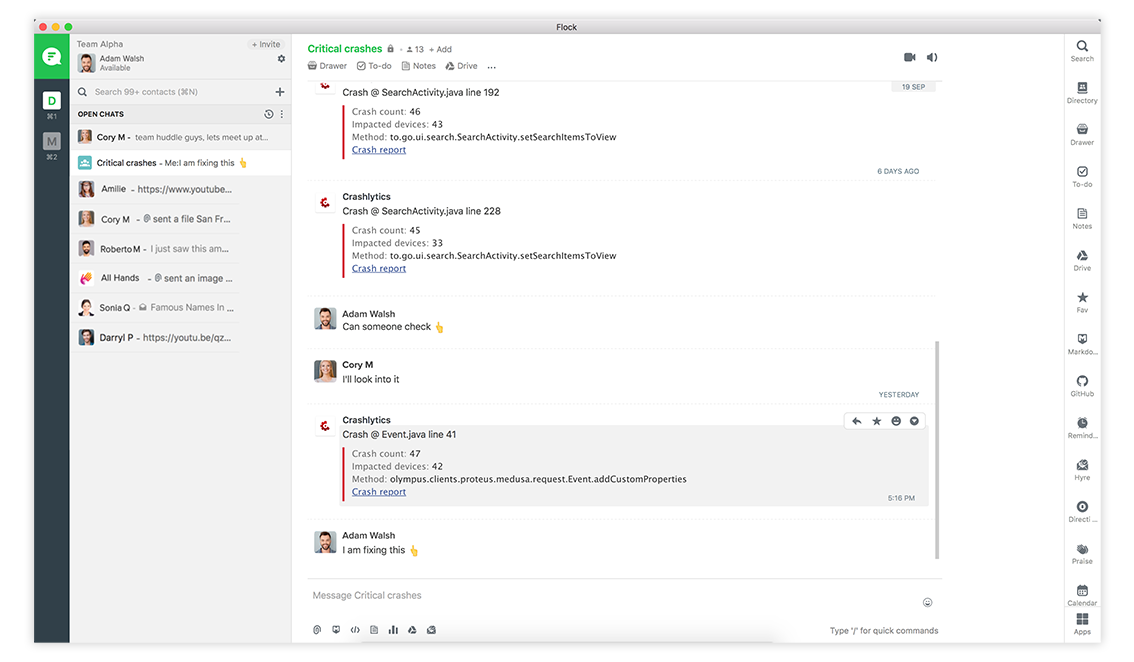 Never forget a thing
Being a kick-ass developer is not easy. To top that, you have to remember that 4 o'clock meeting. Well, look no further for help.
With Flock's native Reminders app, you can set reminders for yourself and others. The Reminder bot will notify you about upcoming events and tasks, so can you concentrate on more important things.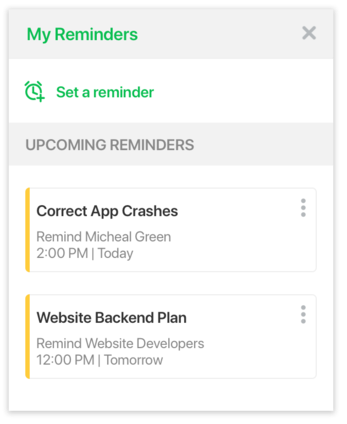 Go ahead, create amazing experiences for your users. May the code be with you.
This post was updated in September 2019 with new information.