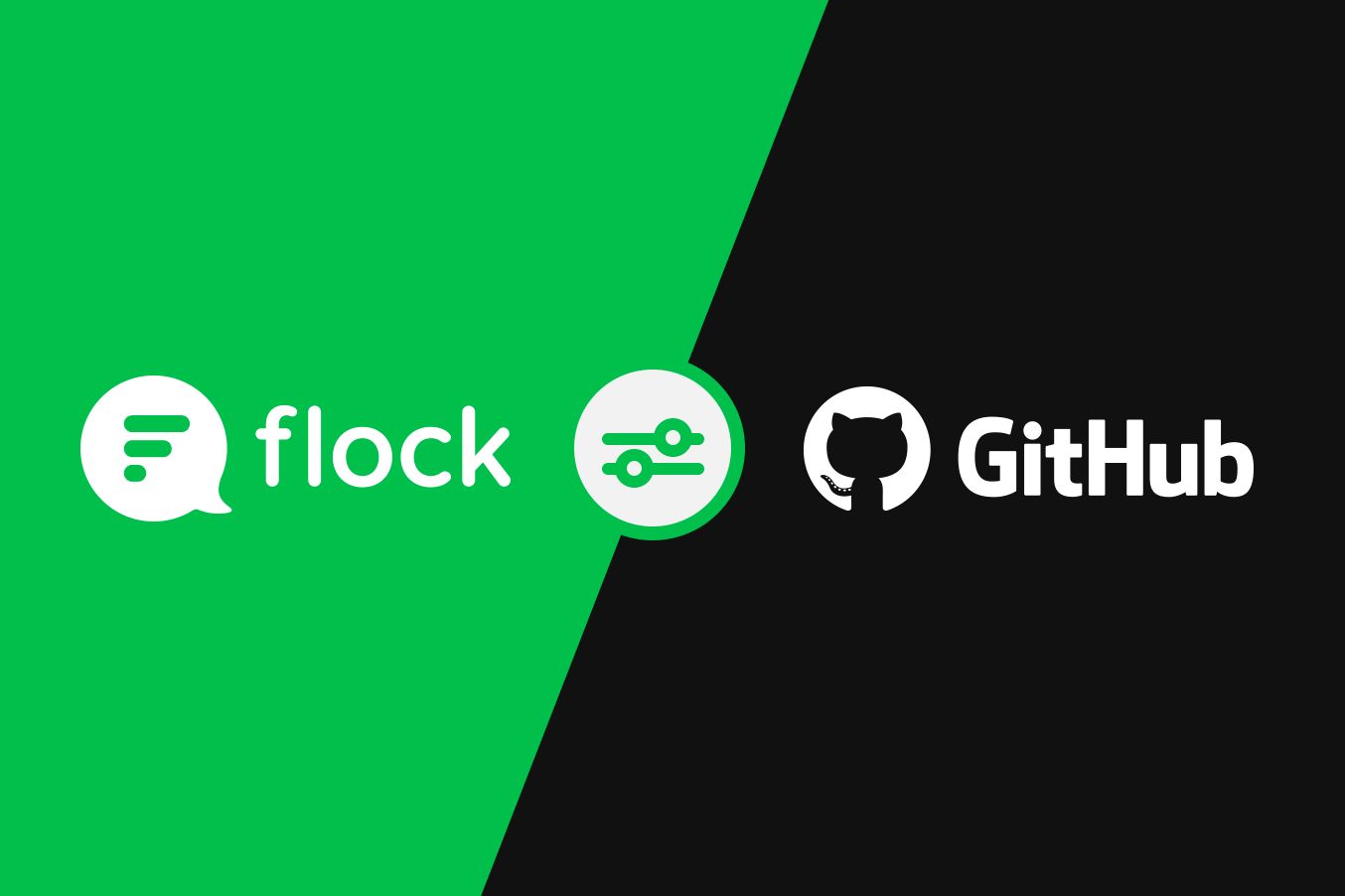 If you're a developer and host most of your repos on GitHub, we've got some great news for you. With Flock's latest deep integration with GitHub, you can access all of GitHub from within the app!
Here's all the GitHub-Flock magic you can expect:
Get personal and team notifications
Still playing the guessing game when it comes to personal notifications on GitHub?
Welcome to the modern era! Once you integrate GitHub with your Flock account, you'll receive a ping on Flock when you are @mentioned, ANYWHERE on GitHub.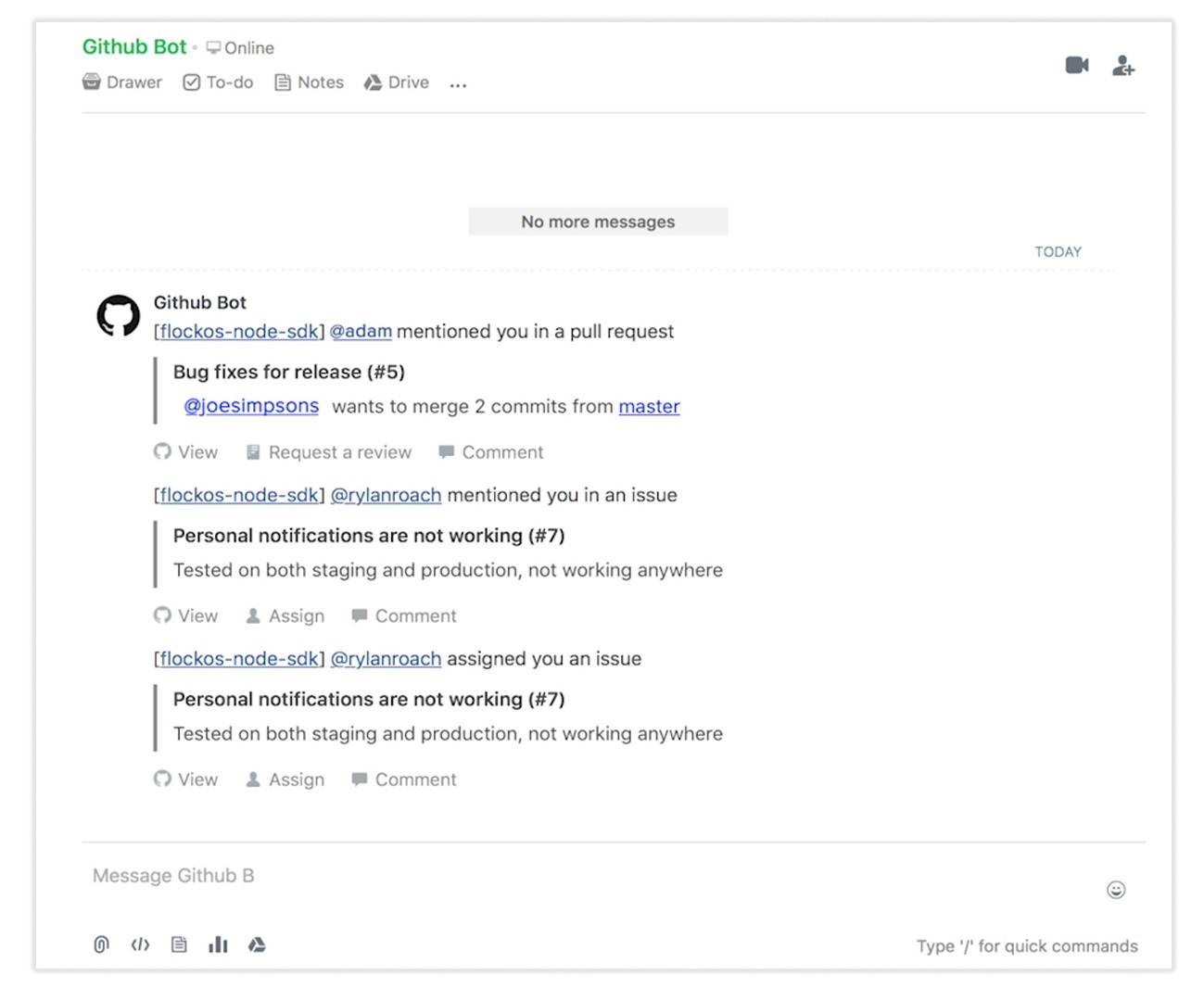 You can also stay on top of all the activity in your team's repositories — from commit pushes and new releases to pull requests and issue creation. Simply plug the GitHub app in any Flock channel in which you want to receive notifications… and sit back and relax!
Navigate through your repositories
With this integration, you can search or literally browse through all your repositories in the sidebar.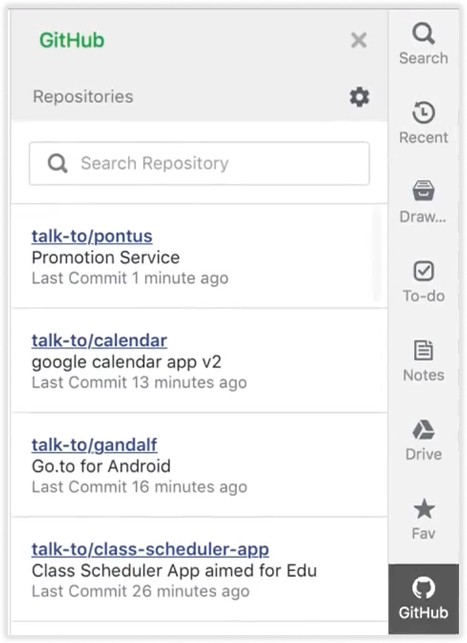 Or, you can directly jump to the object of interest by using the /github command in Flock.
Wondering what to do with all that spare time? Check out other cool apps you can integrate with Flock.
Share rich GitHub content
No longer would you have to switch between tabs to share GitHub content.
You can access and share pretty much anything you need to via the GitHub sidebar on Flock — from issues and pull requests, to commits and tags.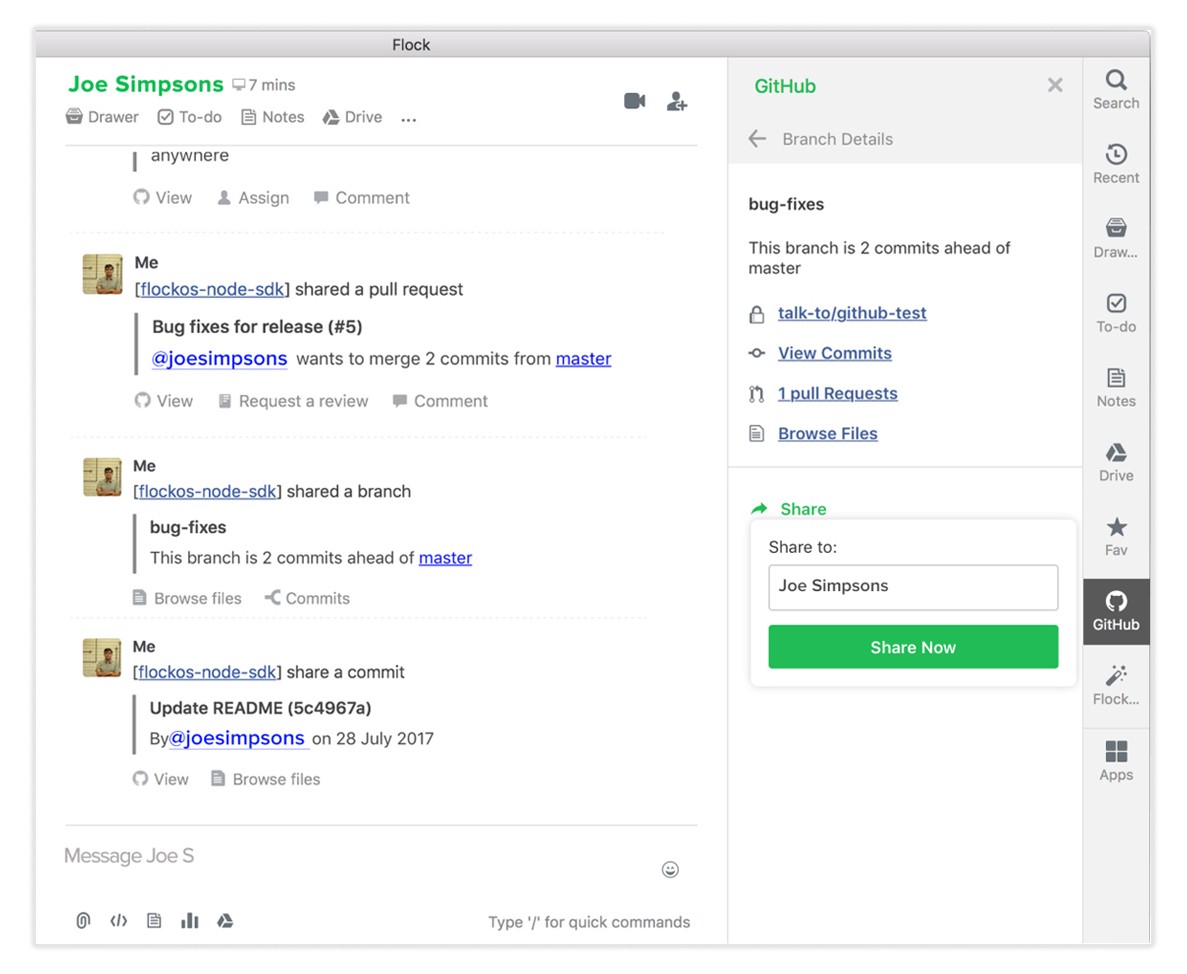 Perform actions within Flock
Oh, you can even assign, close or merge pull requests and issues directly from within Flock.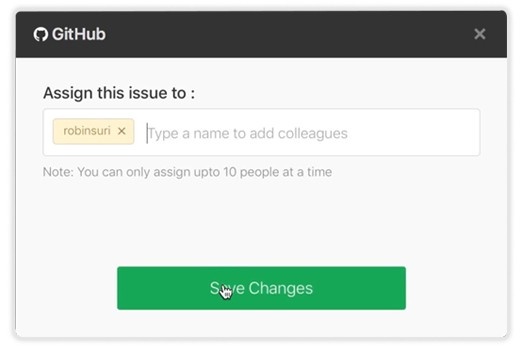 Ready to move to a smarter way of working with code? Here's how you can set up the integration:
Install the GitHub app from the Flock Appstore. Once authenticated, the app shall appear on your sidebar.
Select the repositories that you'd like to be notified for, and the channels that you'd like to be notified in.
Or, you could create a new channel and invite collaborators to work with you.
And that's it. Get, set, code!
This blog was updated in October 2019 with new information.