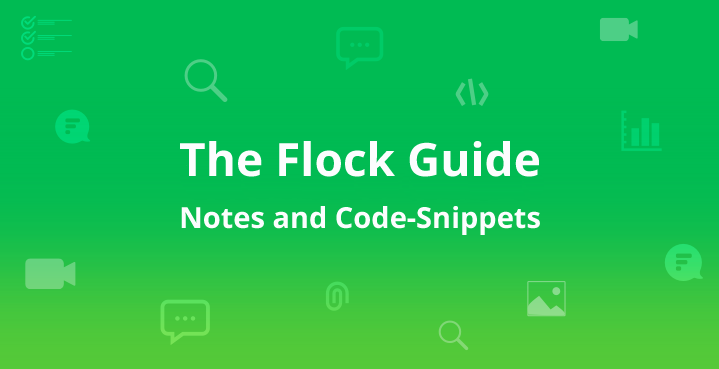 For all of you working 'under the hood', Flock's code snippet feature comes extremely handy. Share code instantly and get it reviewed in these simple steps:
Click on sign on the bottom right of your Flock screen

Give a custom title and insert the code. Flock detects the syntax of the code to simplify your work.
Click on 'Create and Post' and you're done!
The snippet will appear like this on your desktop-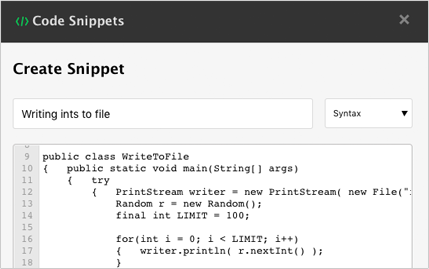 Flock is also equipped with a note sharing feature that can be used as a scratch pad to jot down notes, save important drafts and share ideas with your team. Easy steps to share a note are:
Click on share note button on the bottom right of the Flock window
This opens a Flock note dialog box for you to write your note
You can give a title and add comments and Click on 'Create note'
This is how it appears on your screen-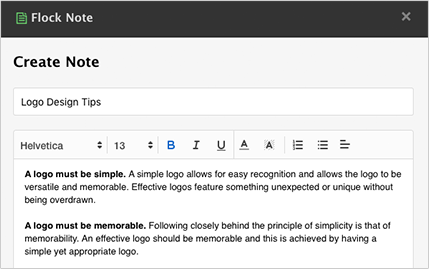 And once you're done with the note, you can delete it.