Flock now introduces voice calling and conferencing capabilities.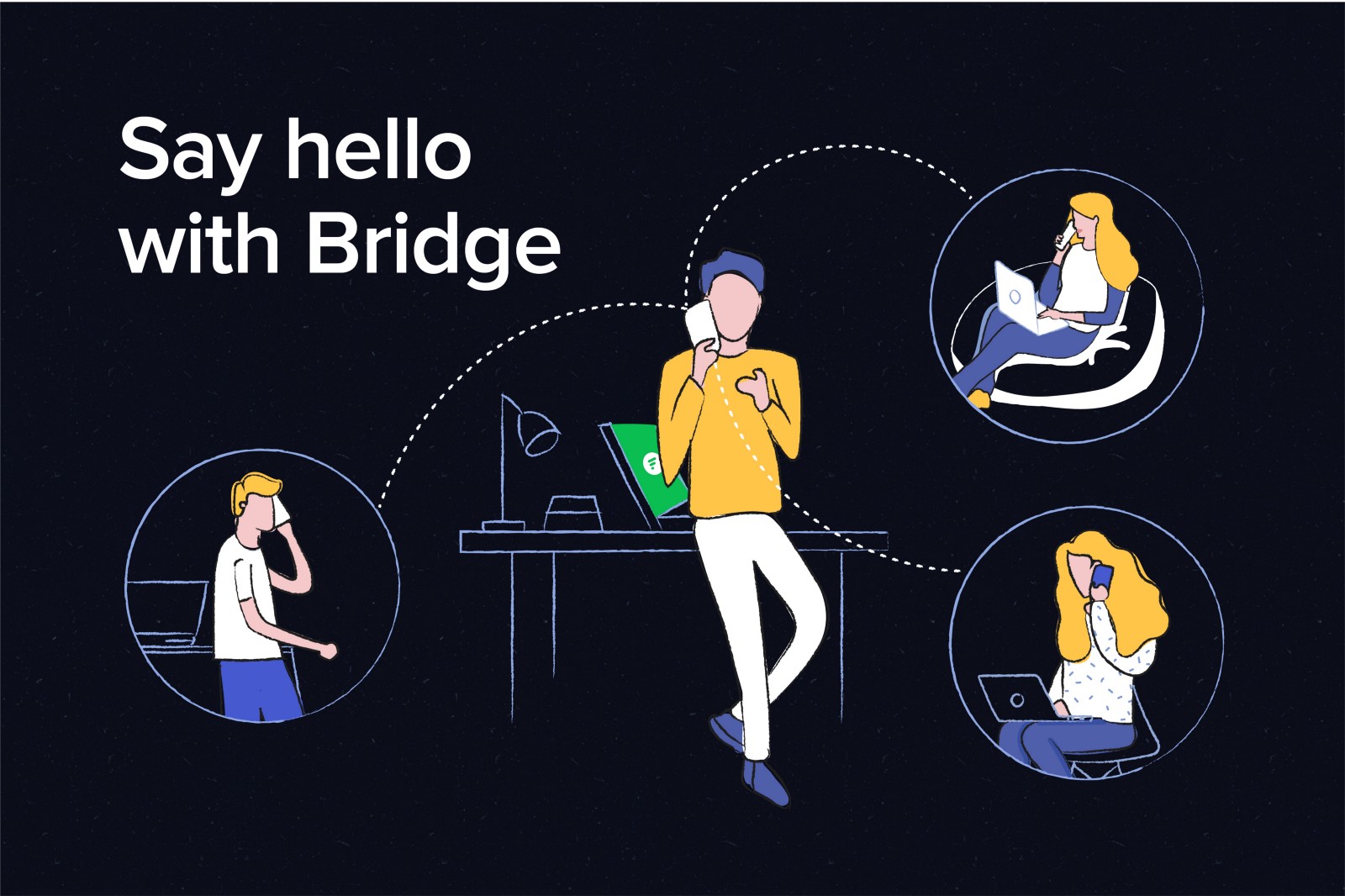 Mac: Hey team, let's welcome Roger, our new PR manager.
Mac: Roger, please introduce yourself.
Mac: Roger, we can't see you on video. Are you with us?
Mac: Looks like we lost Roger to a poor connection!
.
.
.
.
Roger: Oh hey, Mac. Could you please repeat yourself?
A typical video conference scenario, are we right? Sometimes, you just need to get on a call with your team members instantly, without having to worry about your internet bandwidth (or how you look for that matter!).
So what do you do? You turn to the good ol' telephone.
Great news: Flock now introduces audio calling and conferencing capabilities. A bunch of our users had requested for this feature and we're delighted to finally bring it to you!
With the feature, all you have to do is invite your team to join a conference room via a pin. You can invite up to ten participants (including you) and chat away for a good 90 minutes. While users in US, UK, Canada and India can call using their local/domestic numbers, our users worldwide would be required to dial in a US number, while connecting with their teams.
Want to master the Flock app? Check out our step by step Guide to Getting Started with Flock for more tips and tricks.
Read on to know how to connect with your team via Flock's reliable audio call conferences.

PoA
If you're moderating the call:
Step 1: Hit the Bridge icon from within a channel or in a one-to-one chat
Step 2: Dial in the number displayed on your screen
Step 3: Use the moderator pin to enter the conference room
If you're invited to join the call:
Step 1: Dial in the number sent to you
Step 2: Use the participant pin sent to you by the moderator
Step 3: Talk away!

Just reminding you: You can connect with up to ten members via this feature and talk away for a total of 90 minutes. The feature allows one call per team at a time, but hey, there's always more to expect in the future…
So, what are you waiting for! Get on a quick audio conferencing with your team!
This post was updated in October 2019 with new information.
Got a minute? Consider these for your next read: