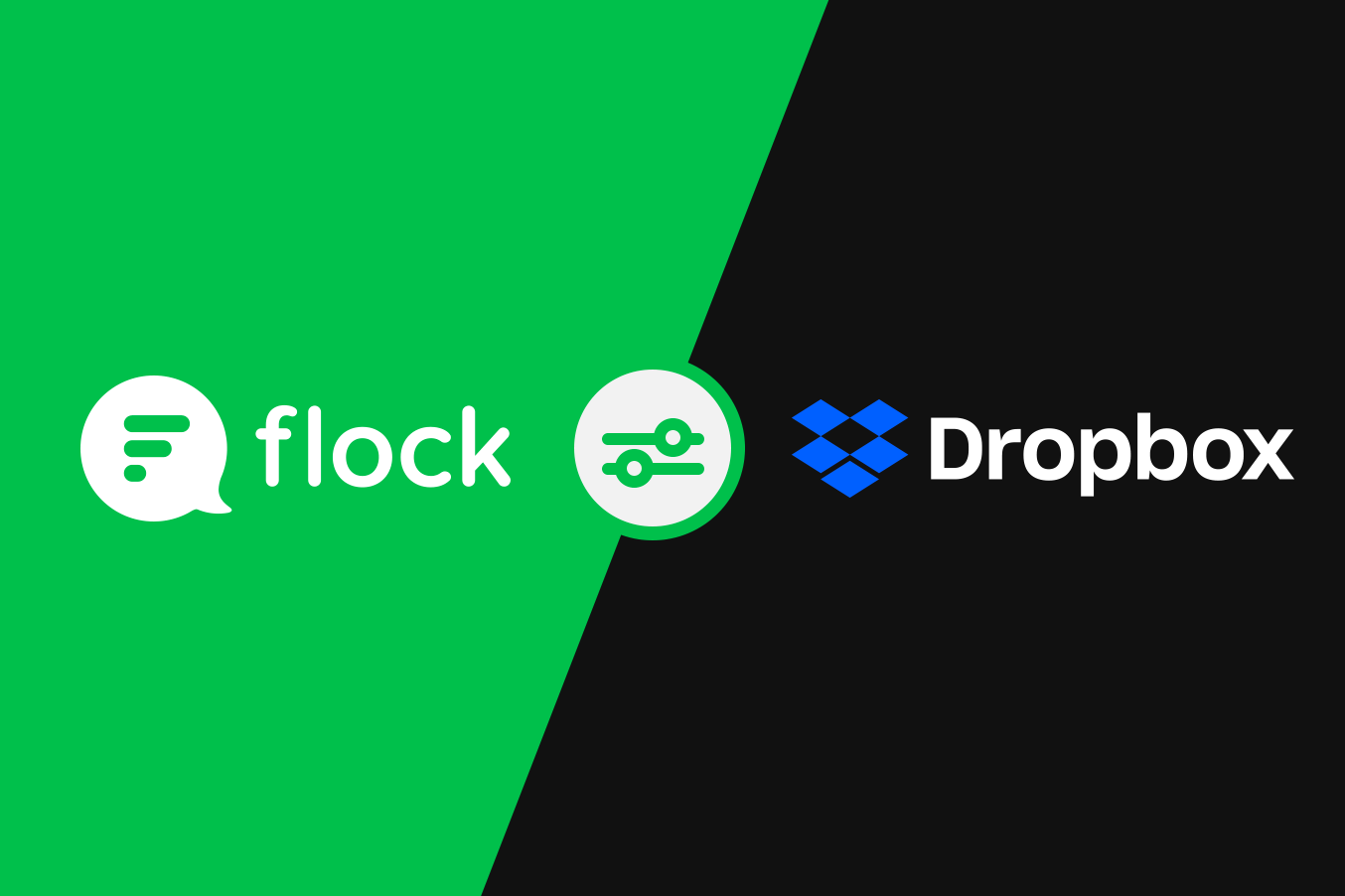 If you're someone who likes to keep their files and documents well organized and ready to share at a moment's notice, we've got great news for you. Proudly presenting another integration — Dropbox in Flock!
While most project management apps allow you to share the status of projects and tasks, your favorite team collaboration app Flock takes project collaboration to the next level. With this smart integration, you can organize all your files and share them with your team in an instant, from within Flock.
Want to master the Flock app? Check out our step by step Guide to Getting Started with Flock for more tips and tricks.
Once you download and install the app from the Flock Appstore, you can connect your Dropbox account in a moment.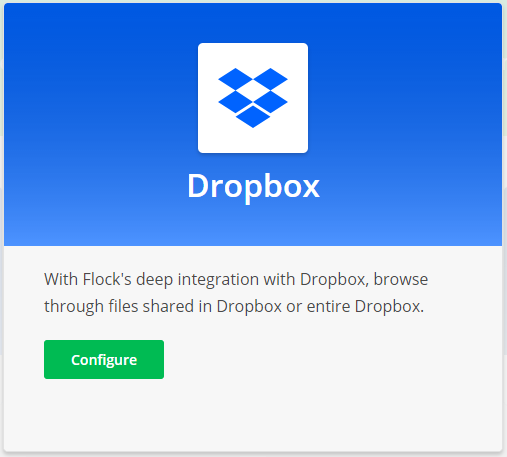 And here's everything you can do with this integration:
Access your Dropbox account from the Flock sidebar, so you don't have to break your workflow.
Search for files in your synced account with just a click.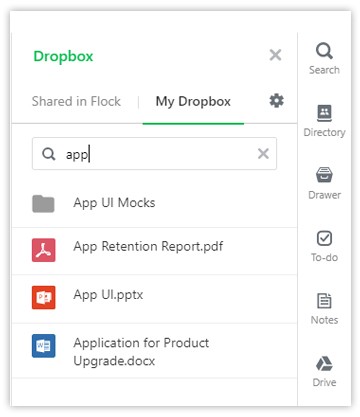 Share files with anyone in your team or in a channel
All you have to do is hover over the file you want to share and click on the share icon. You can choose to share the file in the current chat or select a contact. Here's to team collaboration shattering silos :)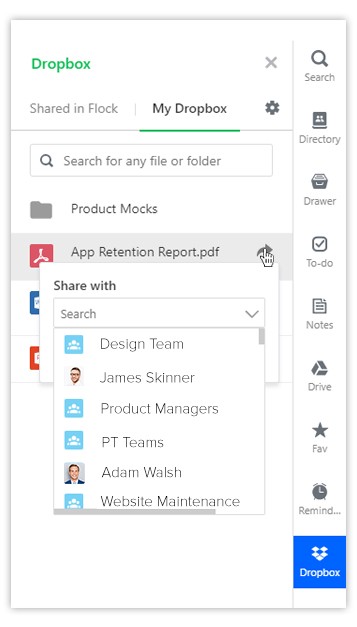 Get automatic previews
With this integration, you can see previews of the files shared in any chat or channel.

Like we promised, no more switching tabs and definitely no more tedious workflows.
Download the neat app from the Flock Appstore and get started now!