Turn conversations into actions and get things done faster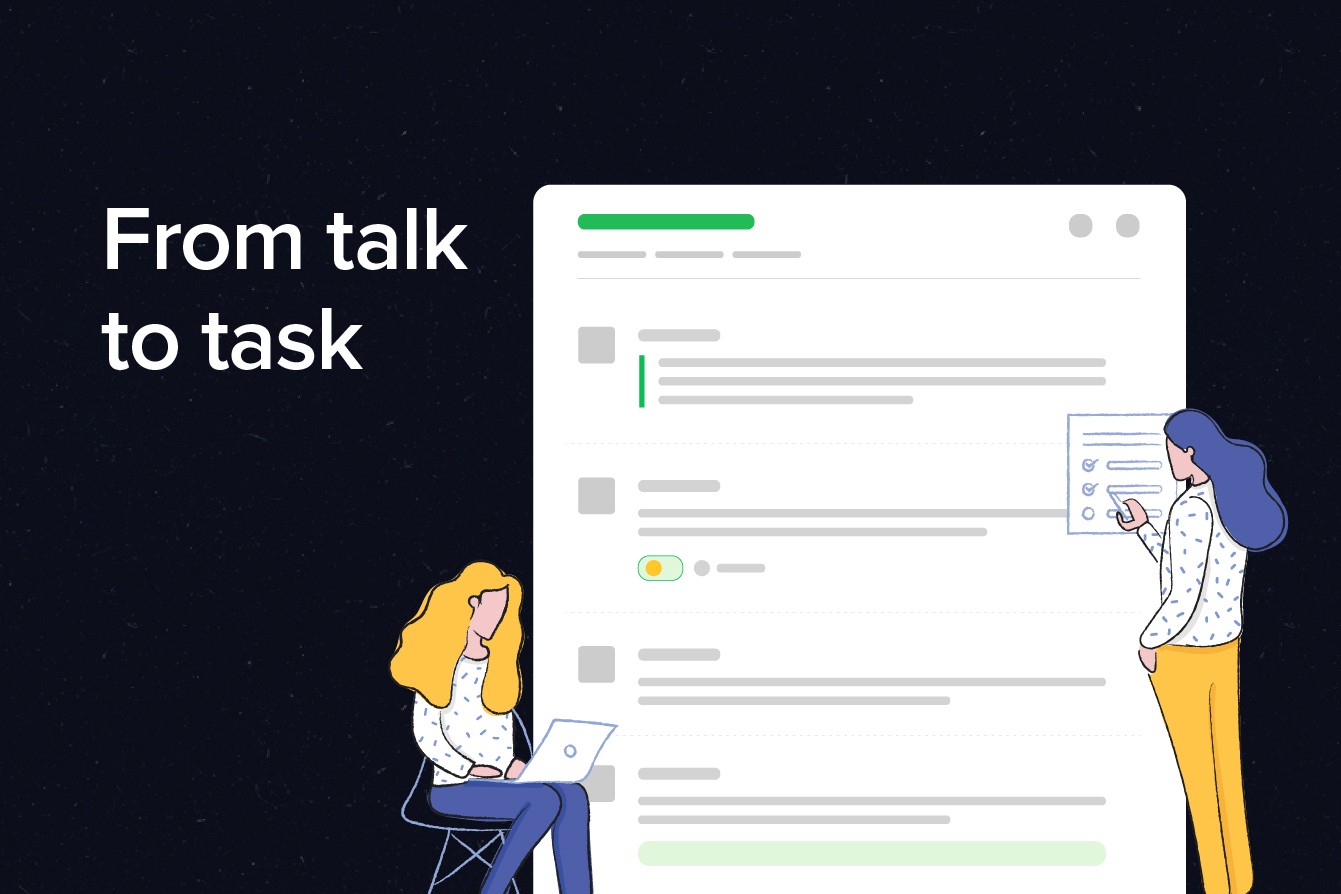 Flock helps teams across the globe communicate and collaborate in real-time. It helps employees be more productive and efficient, and the numbers don't lie. Teams using Flock report an increase in productivity by as much as 40%! After all, one of the goals of workplace communication is to get things done, and Flock makes it easy with features such as message actions.
What are message actions?
Message actions are invisible buttons that show up on demand and allow you to quickly set a reminder or create a calendar event — directly from a message. So you can turn conversations into actionable tasks, and get things done faster than ever.
Okay. Where are they?
Flock hides message actions by default to keep your conversations clutter-free. To access a list of all available message actions:
On a PC or Mac, hover the mouse cursor over a message and click the more icon (rounded down arrow) to see more message actions.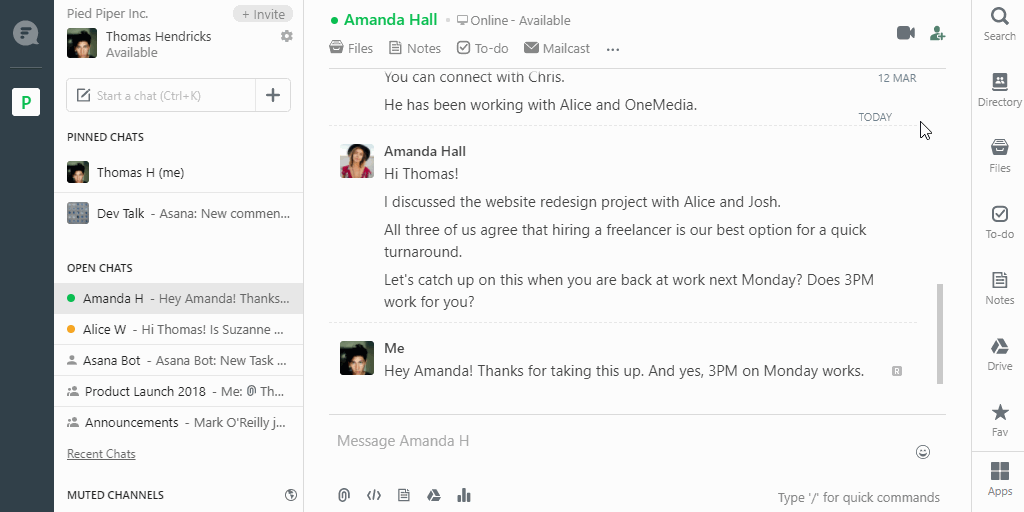 On a smartphone, tap and hold on a message, and tap on one of the message actions that pop up.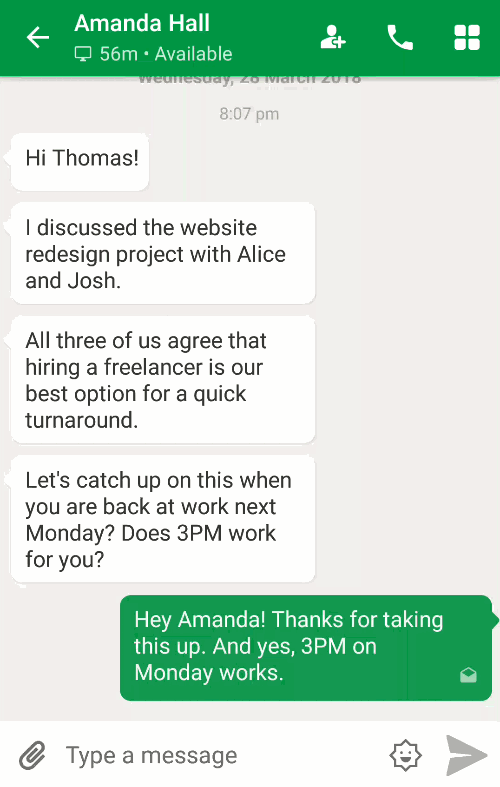 Got it. What do these message actions do anyway?
Quite a lot, actually. You can reply to a specific message in a long conversation, set a reminder from a message, edit or delete a message and even add them to your favorites with a single click!
Message actions in Flock are dynamic i.e., more actions are added when you install apps and integrations from the Flock App Store.
Here is a list of message actions we use all the time:
Reply
Add context to your discussions. Reply to a specific message in a conversation.
React
A little fun never hurt no one. Use emojis to react to a message!
Edit
Typos? No problem. Edit your message after it has been sent.
Copy
Need to copy a long multi-line message? You can.
Delete
For all the boo-boos that you want no one to see. Only applies to messages sent by you.
Favorite
Add a message to your Favorites and access it later.
Pin this item
Pin messages and files to make them easier to access in a channel.
Set reminder
Create a reminder directly from a message.
Add to calendar
Set up meetings! Create calendar events from a message.
*This action is available only if the Google Calendar app is installed.
Read by
See a list of channel members who've read your message.
Go ahead and give them a shot. You'll love how easy using message actions is, and how much time it saves you in the long run. And your team will always appreciate the ability to turn talk into action. So, be smart and use message actions to get things done faster.
Got an idea for a message action?
If you have an idea for a great addition to the list of message actions, let us know in the comments below. We're always listening. :)