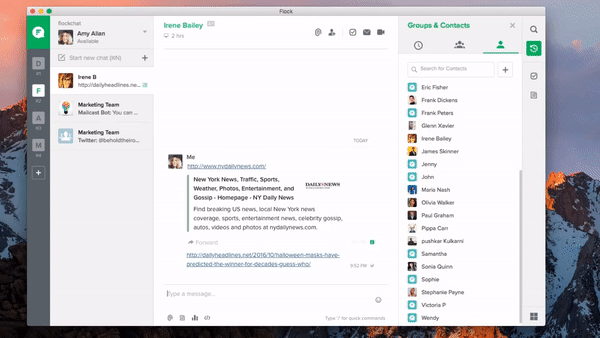 When you share information at your workplace, you want it to be accurate. Sharing a piece of information from an unreliable source might potentially be harmful to your business.
Looks like 'I read it on the internet' is no more a valid logic to any argument at work.
To help you share information that's authentic and reliable, we're launching a feature that flags potentially unreliable articles shared on Flock.
So every time someone posts a link directing to a website that may contain false or unverified content, we notify you.
The URL unfurls alongside a red bar, instead of a classic Flock green one. This indicates that the news source is, in all probability, undependable.
We're committed to helping you steer clear of viral gimmicks that may be agnostic to the growth of your business and its knowledge therewith. So here's Team Flock, doing its bit to propagate useful information in the age of rapid mushrooming of disinformation.