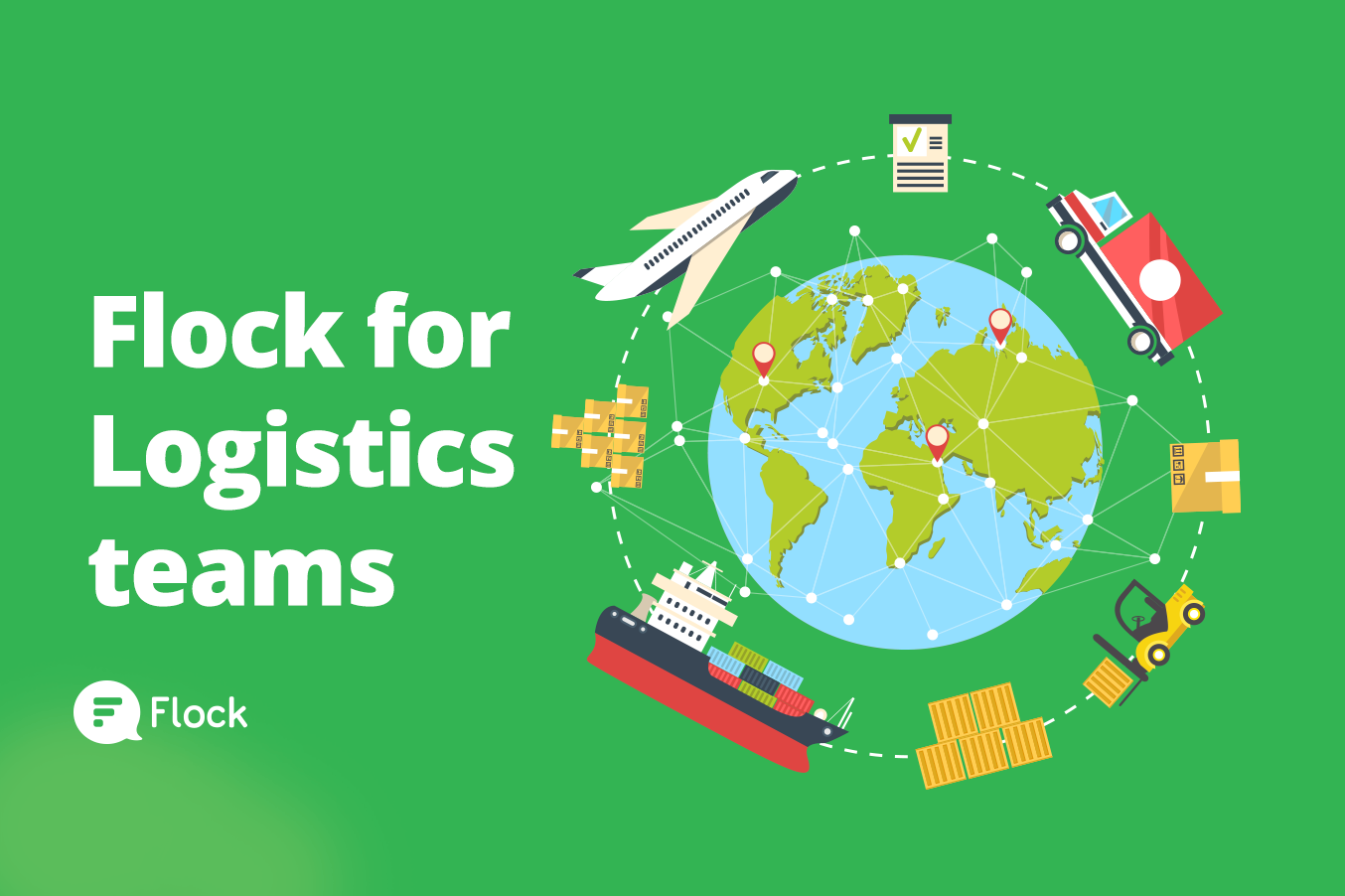 Logistics (n): The complex activity of organizing the movement and accommodation of commodities.
Well, with Flock, it need not be that complicated!
Logistics, in the simplest form, means ensuring that goods are moved and stored from one place to another safely . And truth be told, every product company functions with at least one dedicated team for logistics.
To dig a little deeper, the supply chain function does not operate on the sidelines. From introducing vendors, establishing cordial relationships, tracking consignment statuses to financial responsibilities like maintaining bills, this team's plate is always full with work.
Therefore, multitasking at this level seems like a herculean task. And while communication for all these activities needs to be in real time, old age mediums are just futile.
Enter Flock. Flock provides an ideal solution to this quandary with seamless communication and collaboration, not to miss out on a whole bunch of other possibilities.
Hence, we present a lowdown on how Flock makes work life simpler for the logistics and operations department:
Getting dealers and suppliers on board
Your dealers need not be third party anymore. Get them on board by inviting them on Flock and create project or task specific groups. Flock provides a common platform for all external stakeholders to communicate and its user-friendly interface makes it extremely easy for anyone to adopt.
Improved order and delivery management
Keeping a track of shipments and consignments would traditionally mean using the same ol' excel sheets to update your team. With Flock, that's a thing of the past. Loaded with amazing features like file sharing, actionable to dos and slick reminders, Flock gets the job done faster. Getting prompt updates from vendors and ticking off that 'crucial' procedure checklist, just got a whole lot simpler.
Track shipment progress and ensure communication on-the-fly
Flock's cross platform availability has been its most commended feature for a while now. And it surely can be pitched as one of the best for those working in logistics and operations. With loads of travelling that comes with managing warehouses, Flock allows you to pick up conversations right where you left them. Flock is synced across devices, be it mobile, desktops or laptops. This makes the imperative task of handling transportation issues, real-time and on-the-go.