Presenting the stats of our latest customer satisfaction survey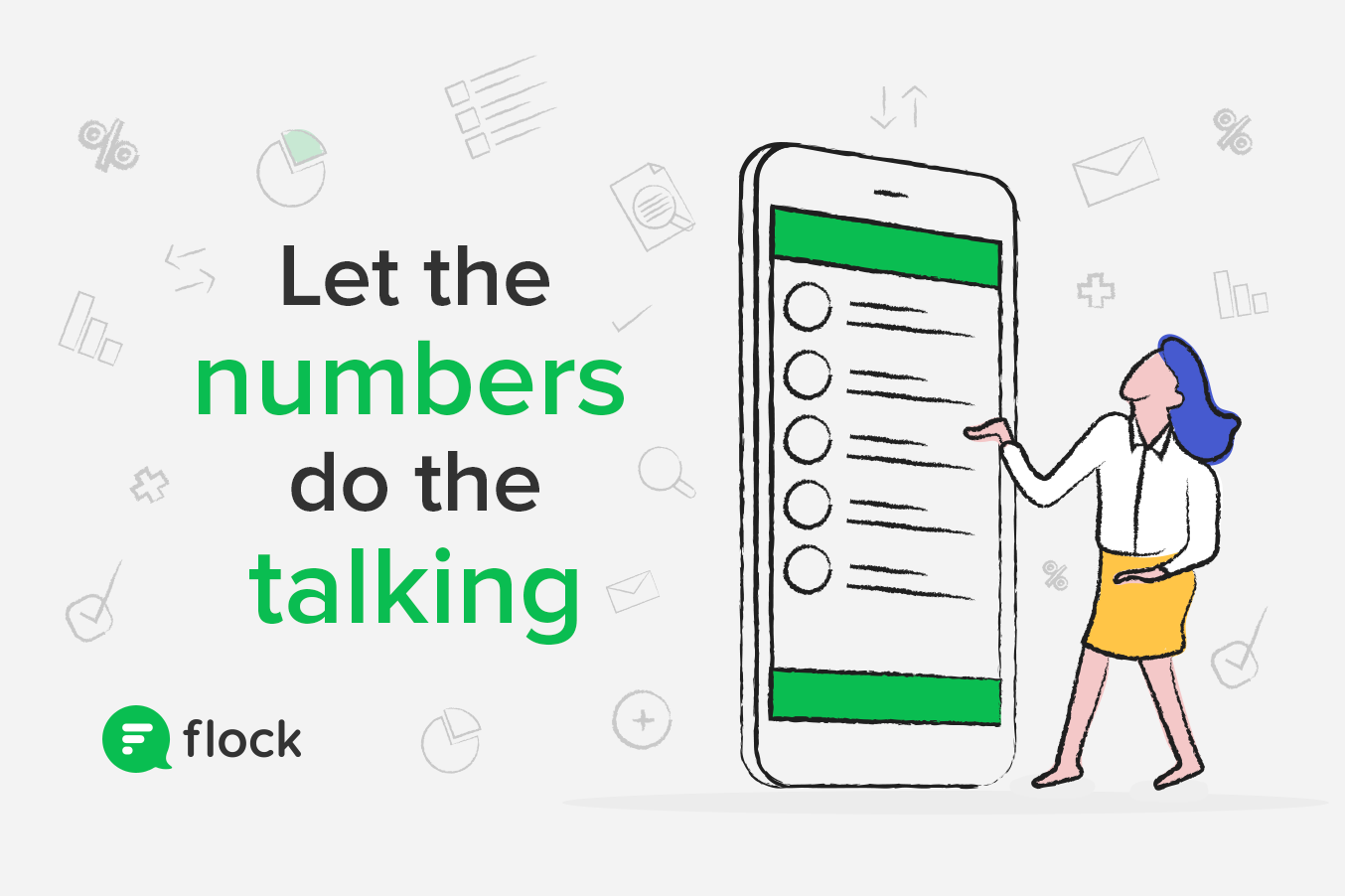 We're on cloud nine! And it's all because of you — our customers.
Earlier this year, we ran a survey to find out whether Flock has made a difference to its users. And the feedback we've received has been nothing short of amazing!
We've really been encouraged by all the great things that you've said about Flock. This is the kind of stuff that keeps us going :)
Here are the numbers: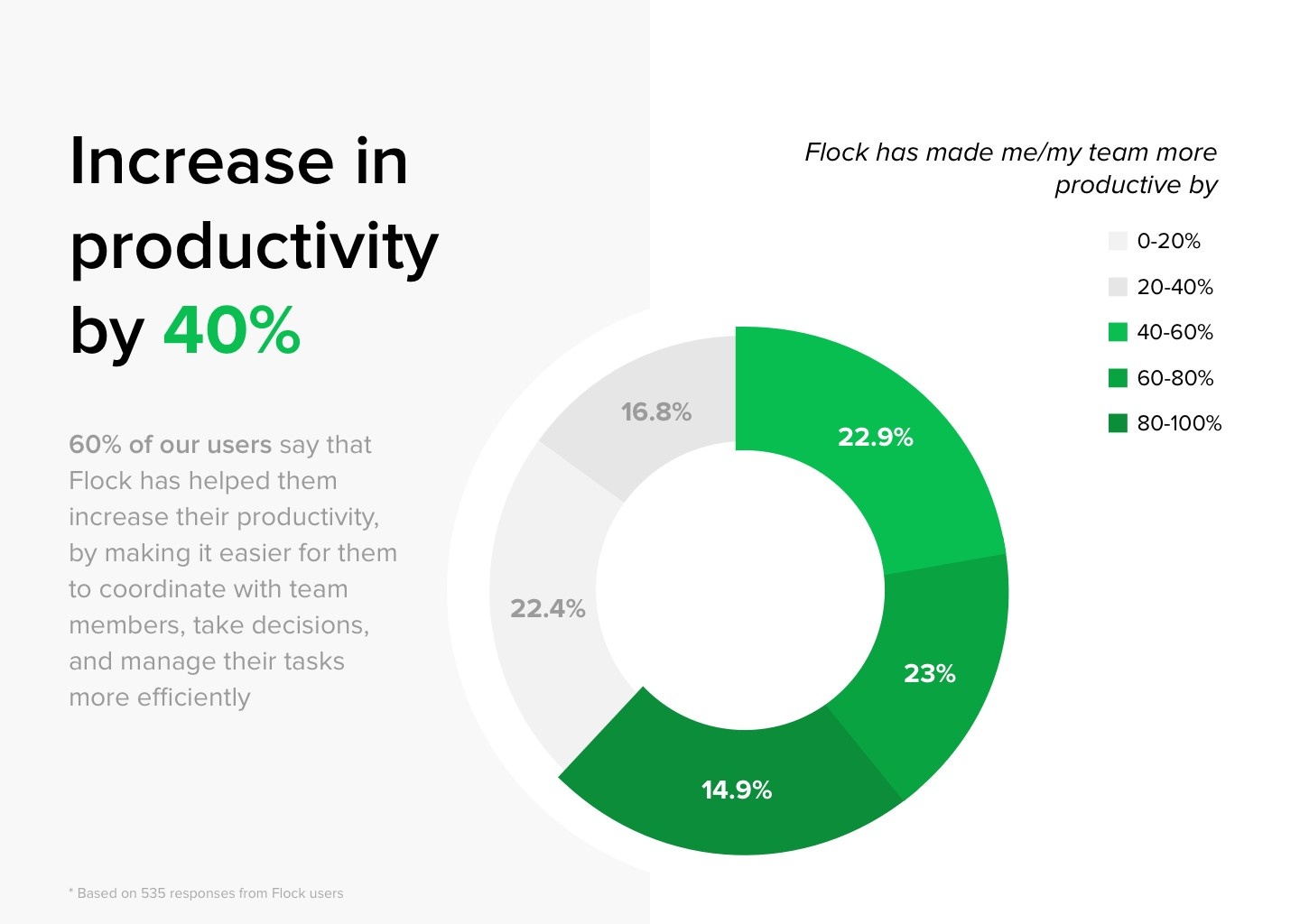 "Flock has really increased our productivity because we aren't fishing through all the apps we have to use. It's so much easier to shoot a quick message, send a file, set a reminder, etc." — Accounting team, Valencia Lea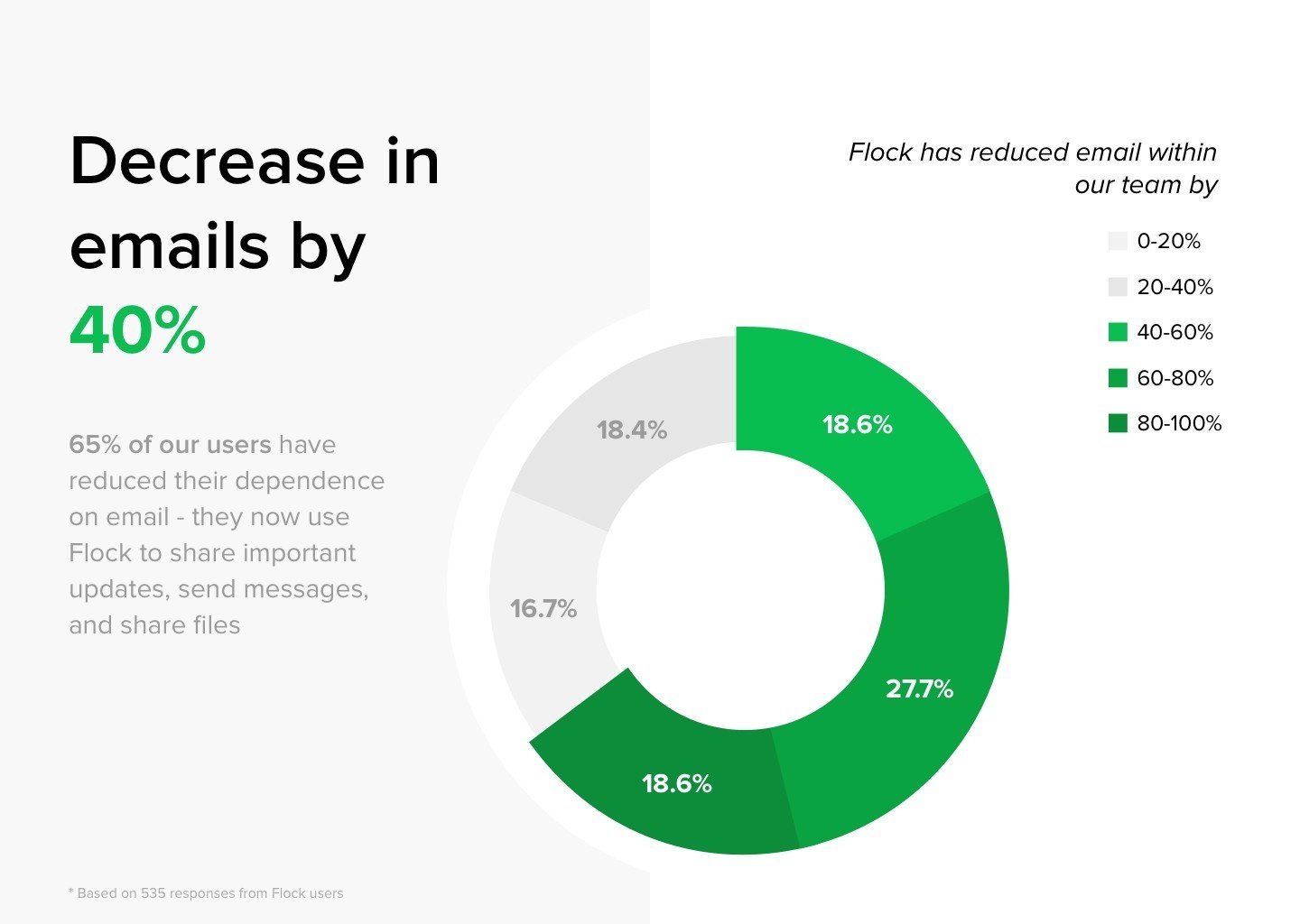 "We are emailing each other less and just shooting Flock messages back and forth. Flock is awesome!" — Kayla Morrison, FX Creative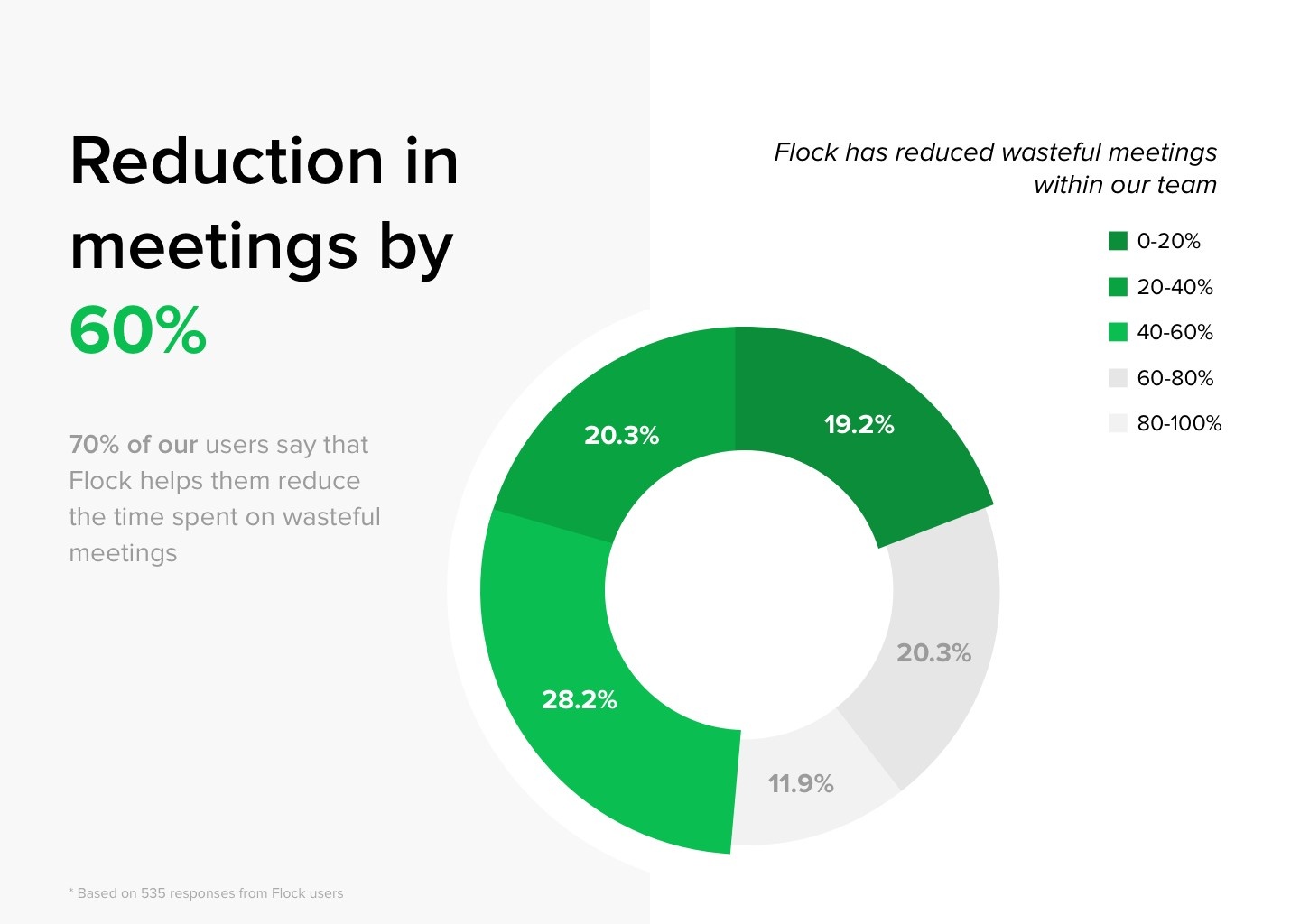 "Coordination amongst my team is significantly faster. Decisions can be made quicker, feedback is more immediate, and everyone is able to get their say." — Austin Bristow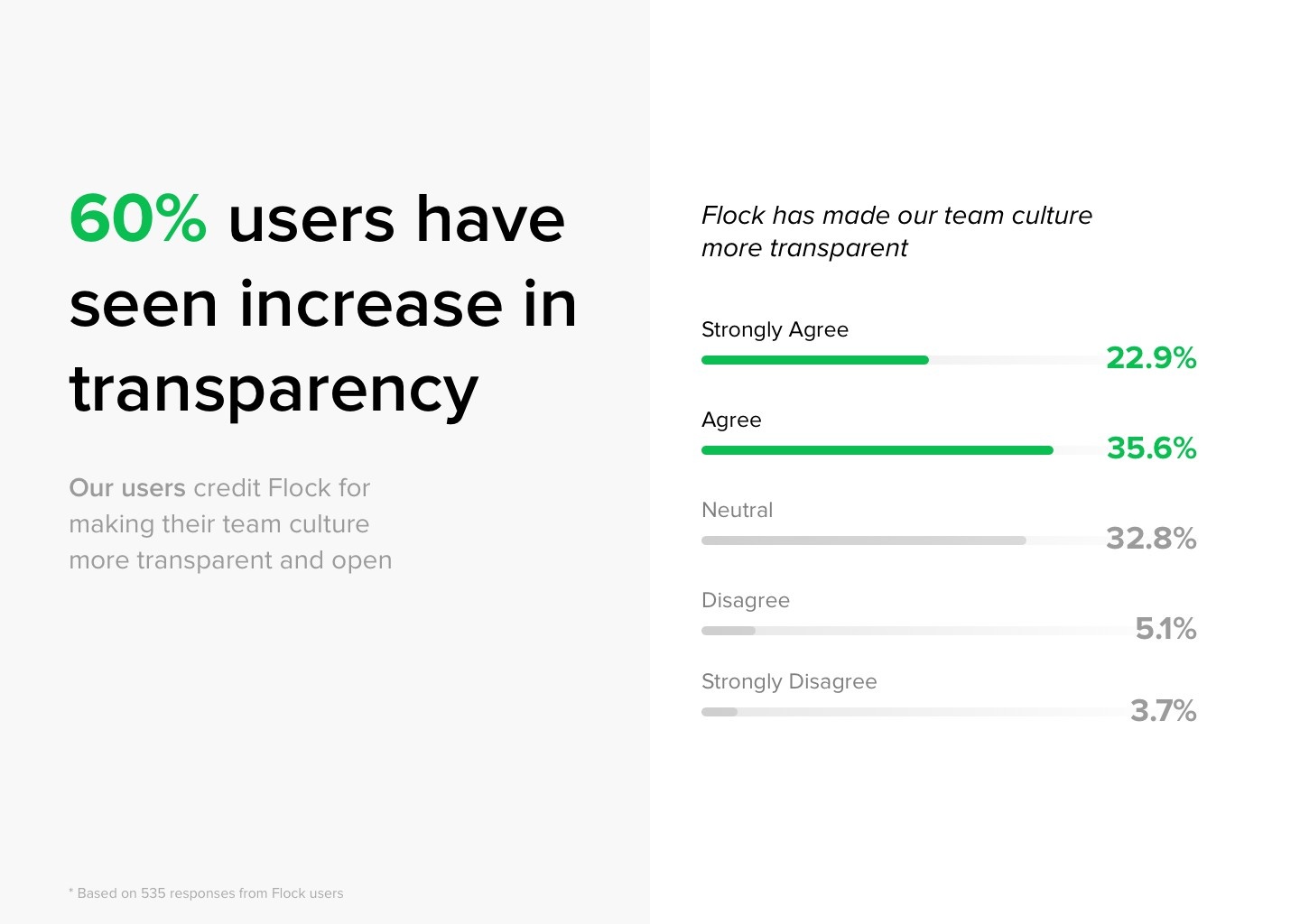 "We have been using Flock for several months now, and are astonished with how much flock has improved the internal communications between several layers in our company. Thank you!" — Nick, Fincare Solutions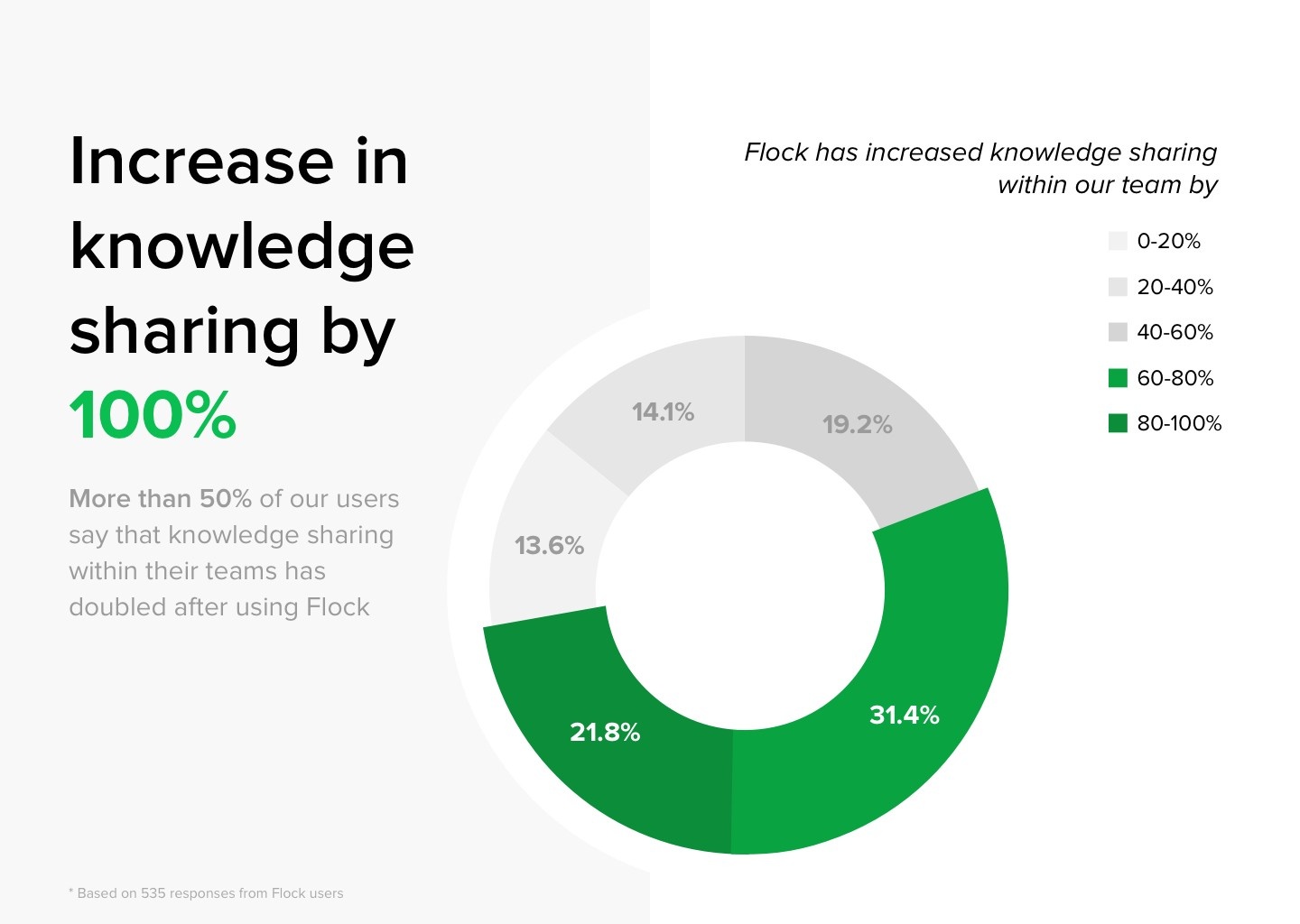 "Flock has played a huge role in removing the communication barrier across the team. Now we chat all the time and use the collaborative notes and polls on our channel." — Munish Kumar, 1mg
We're constantly innovating and working towards making communication at workplaces even better.