We know you're always looking for awesome ways to work with people, the ones in your Flock team as well as people outside your company. Like vendors for your events, agencies for teams, or even interns — people who work with you but don't need access to your entire Flock universe.
So we heard, and guess what?
Introducing the super amazing Guest Accounts in Flock!
What are Guest Accounts, you say?
They are a great way to invite people outside your organization to collaborate with you on projects. You can invite them by clicking on the '+ invite' hook on the top left part of your screen. Or in multiple places in the app where we've plugged in the '+ invite' hook.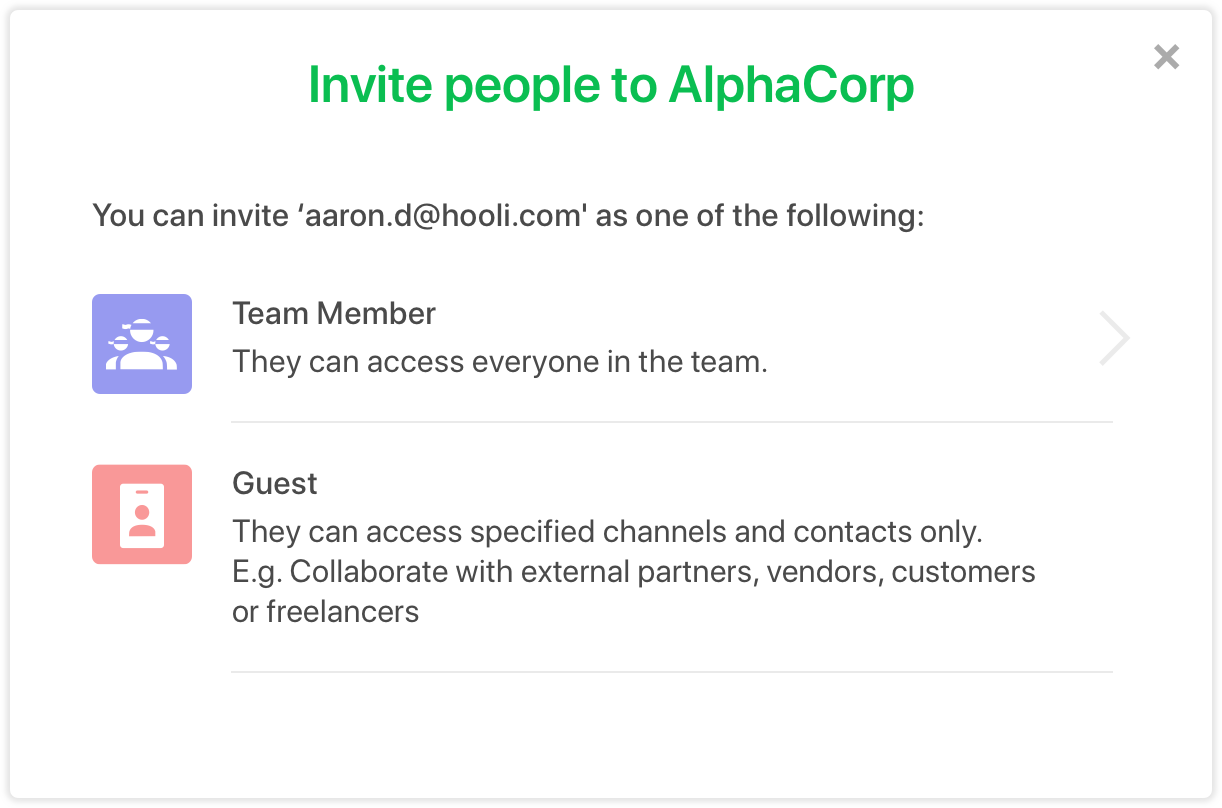 Like all team members, guests on Flock are users who have been invited to join Flock by another team member. They become a part of all important conversations you specify, but cannot access all of your contacts, channels, and apps.
Here's everything your guests can do:
They can initiate chats with their host (inviter)
Chat with specified contacts and channels
Save files in their personal tab in Flock
Use all Flock apps and integrations available for the team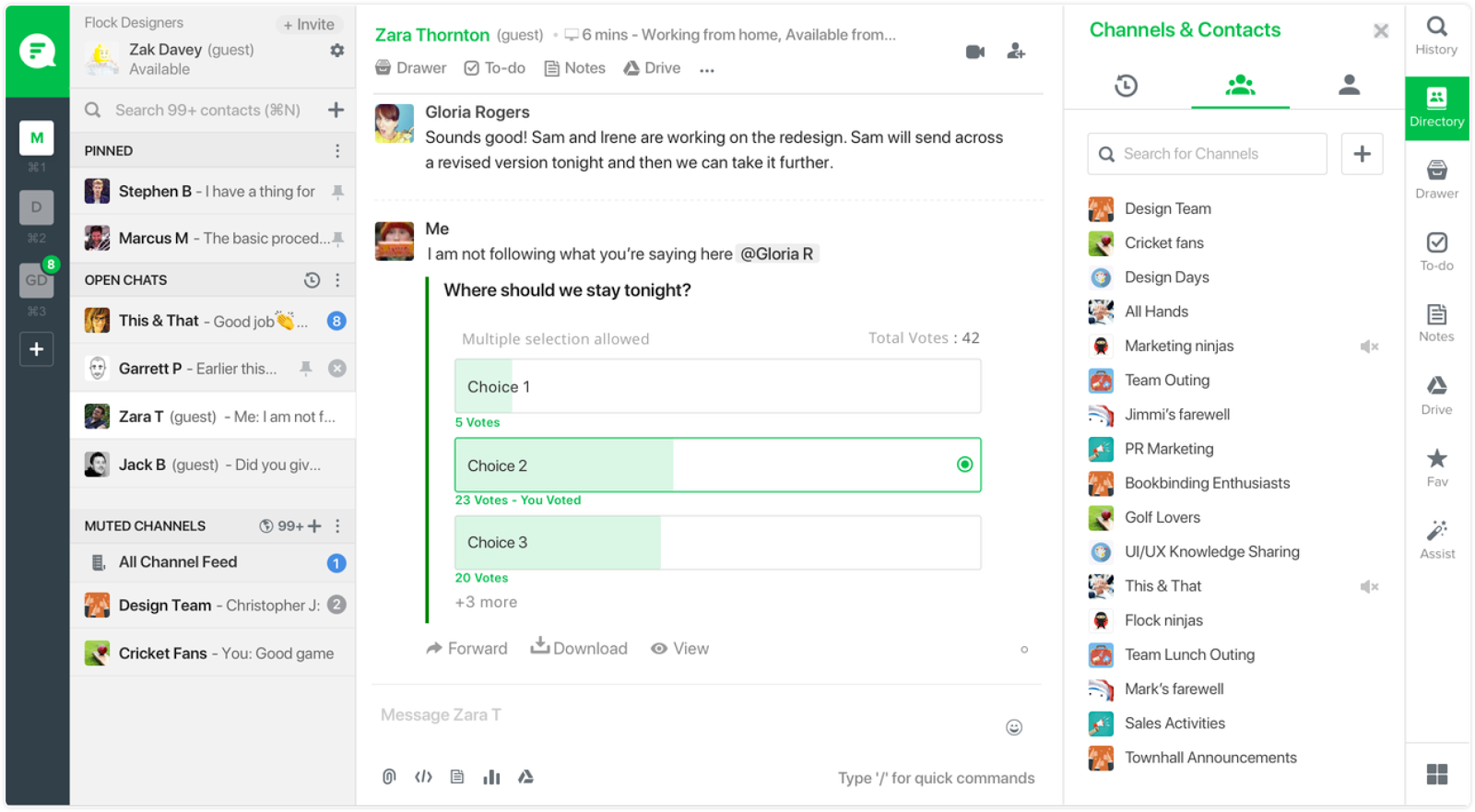 And some things they can't:
Cannot create any new channels in the team
Invite any other guests or team members to their team, or remove any team members from channels they have been added to
Create apps or publish them on the Flock Appstore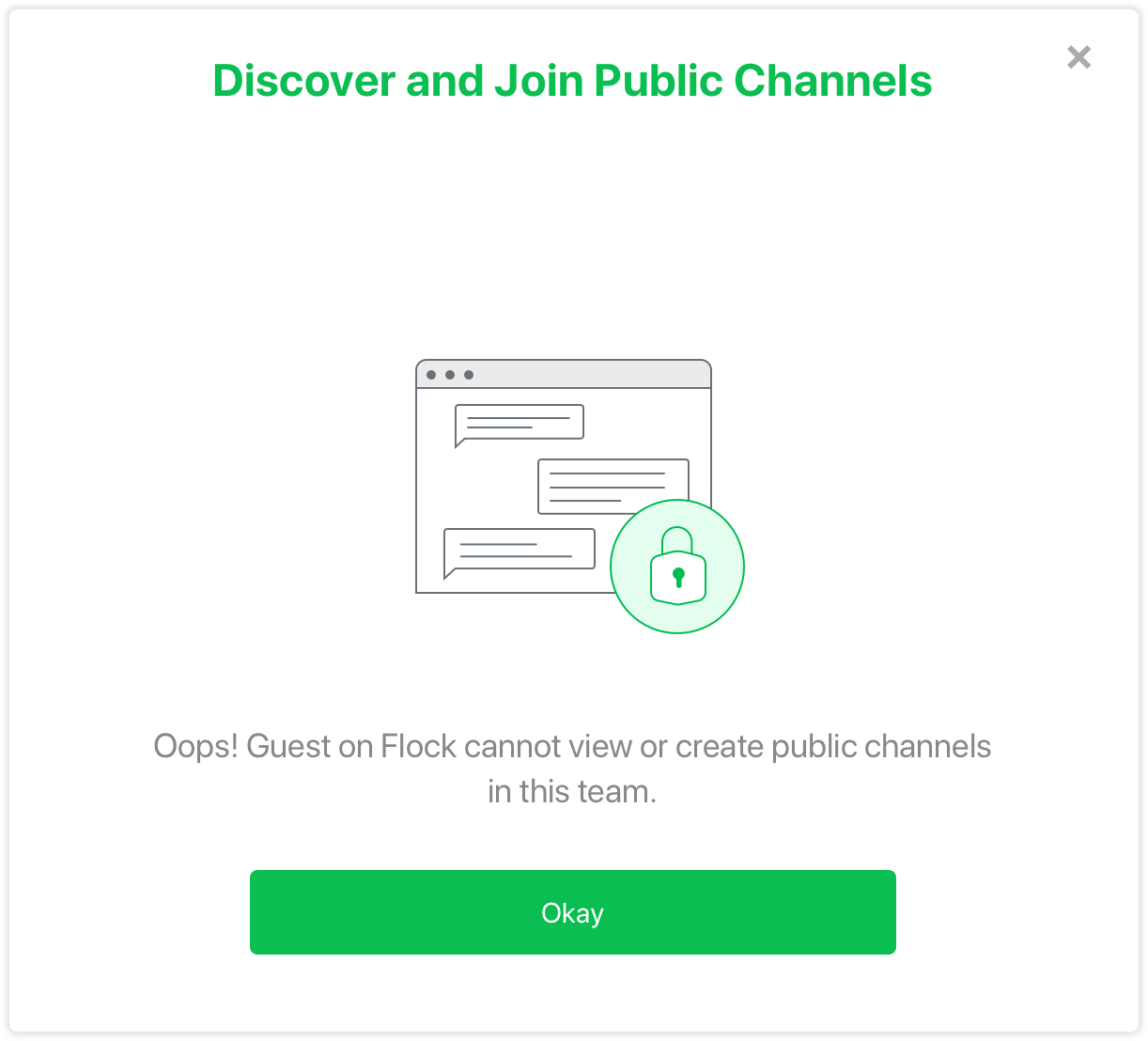 And while anyone in the team can invite guests, only team admins can approve their access. In fact, admins control more than just access when it comes to Guest Accounts on Flock.
Admin controls for Guest Accounts
Admins can specify whether guest(s) can be added to their team
Admins can establish who invites guest(s) to the team
Admins can upgrade guests to a team member or remove them from the team altogether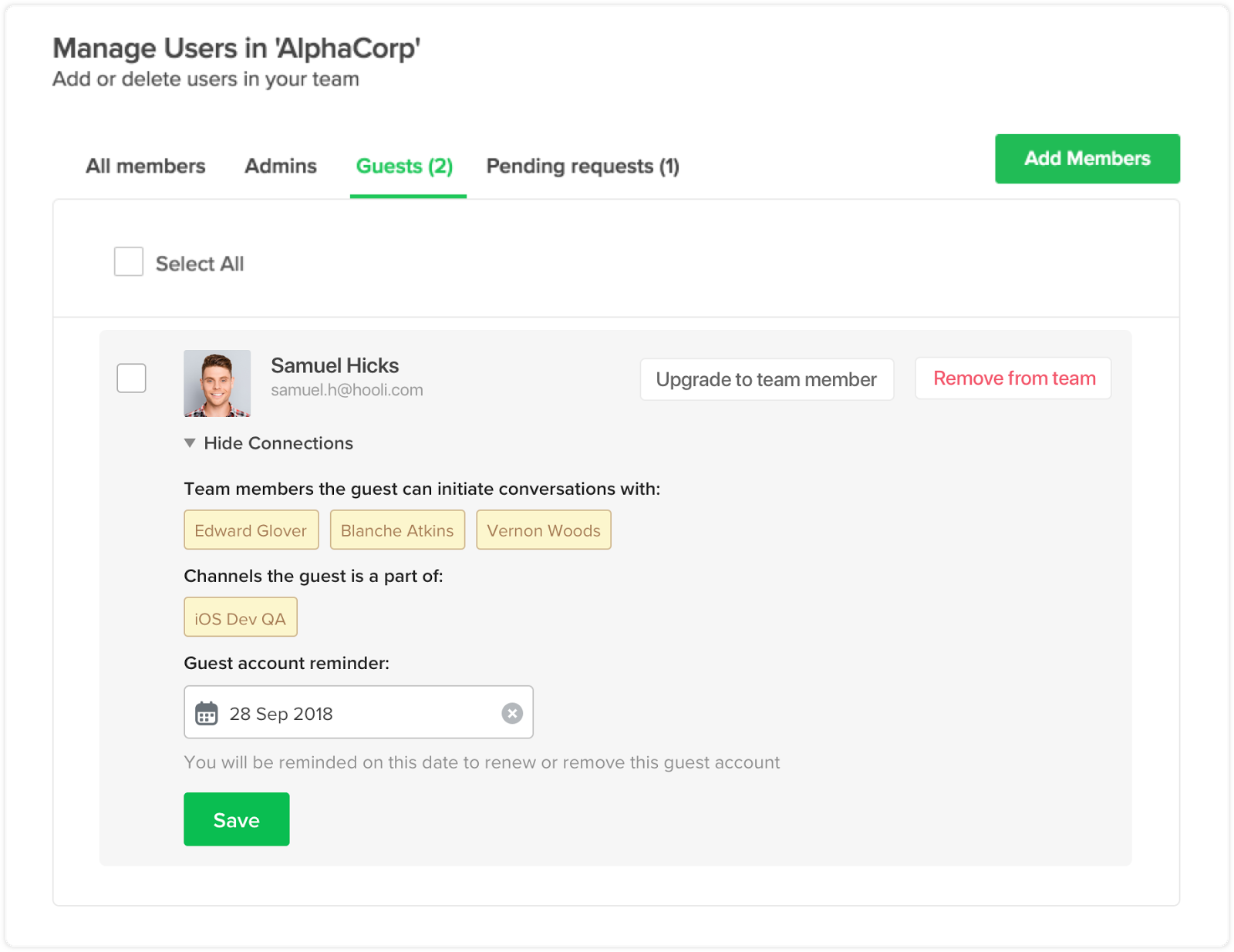 Plus, guests don't stay forever…
Guests are called guests for a reason, they work with you for a while and leave. So, when inviting a guest to your Flock team, you can set a validity reminder for the guest account. On the specified day, your team admin will be reminded to either renew the guest account or remove it.
So, what are you waiting for! Update your app today and add guests to your Flock account.