What are teams on Flock?
Teams allow you to have more focused conversations within a group or organization. You can create teams for your company, department or that secret side project you've been working on. Flock let's you stay connected with multiple teams from a single account.
Create a new team
To create a new team:
Visit www.flock.co and enter your email address.
Follow the directions on each page and Click on Create Team.
Select a team name and team URL.
Invite people to join your team.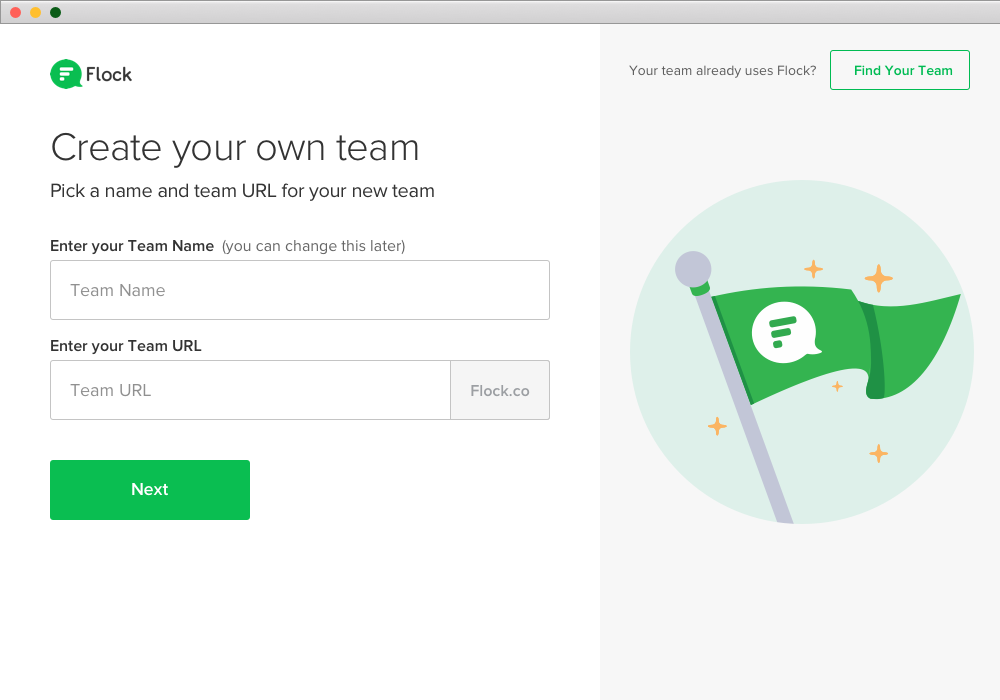 You can also create a team from within the app by clicking on the '+' icon.
You can create as many Flock teams as you like, using the same email address. All your teams can be accessed simultaneously from a single account.
Note: By default, the team creator is the admin for the team.