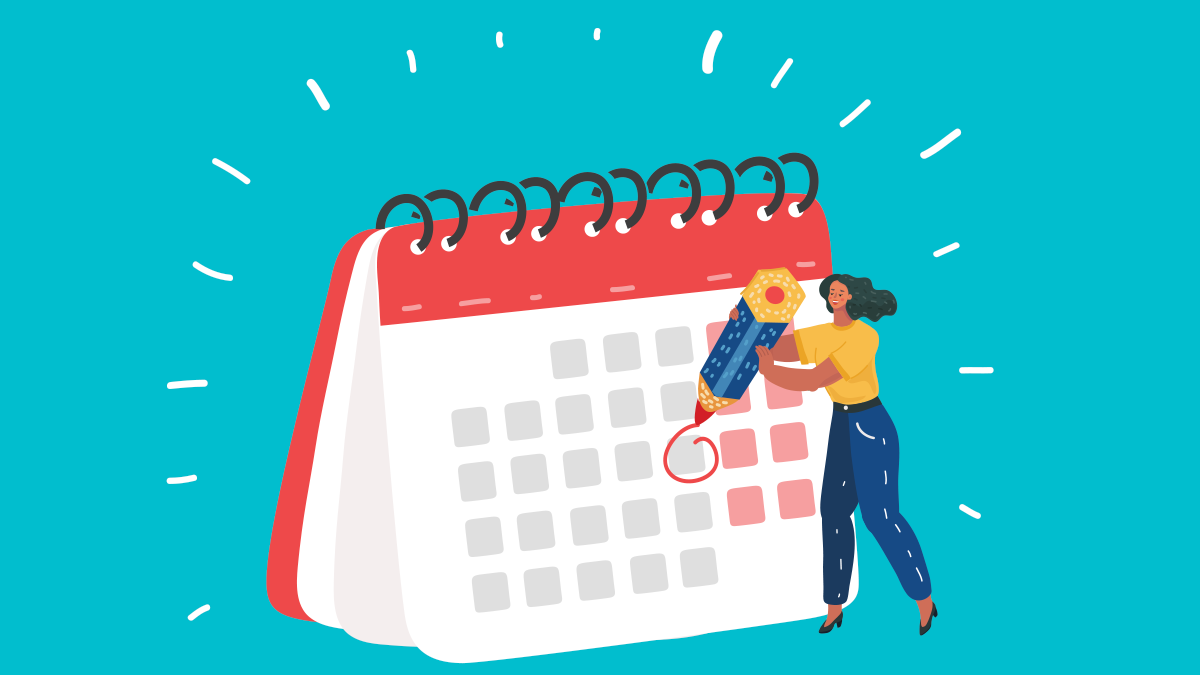 As a small business owner, you can probably relate to the expression, "Fortune favors the bold." But are you applying this maxim to your email communication strategies?
The fact is, billions of dollars in potential sales never happen each year — simply because many of us aren't bold enough to send a simple follow-up message. Or, if we are courageous enough, we write our follow-ups in the wrong way, and don't get the results we're looking for.
In this guide, we'll show you how to write your follow-up messages the right way, so you don't miss out on a valuable sale or client relationship.
But Do Follow-Up Messages Even Work?
Before we describe how to write a follow-up message, it's important to explain that follow-ups actually work. In fact, Woodpecker.co says that "a campaign with so many as one follow-up converts about 22 percent more prospects than the one without any."
Countless sources agree with this notion that follow-up emails are essential for converting leads. For example, a study from Iko-Systems.com found that their consecutive emails benefited from the following response pattern:
First email: 18 percent response rate
Second email: 14 percent response rate
Third email: 12 percent response rate
Fourth email: 13 percent response rate
Fifth email: 10 percent response rate
Sixth email: 27 percent response rate
Isn't it interesting that the response rate didn't significantly decline with the consecutive emails in the Iko-Systems study? And isn't it even more surprising that the sixth email received a sharp spike in responses, from 10 percent to 27 percent?
Another study from Yesware.com offers more proof that follow-up messages are important: "According to Yesware's data, if you don't receive a reply to your first email, you have a 21 percent chance of getting a reply to the second one. Still no reply? Take heart and keep sending: There's still a 25 percent chance that you will eventually hear back from the recipient."
Based on these statistics, it clearly pays to send multiple follow-ups in response to a no-response. But how do you craft a follow-up message in a way that gets results?
Tips for Writing Successful Follow-Up Emails
While the most important piece of advice is to simply be "bold" enough to send a follow-up email in the first place, there are a few core strategies to apply to your follow-up messages in terms of content and timing. Adhering to these tips will boost the success of your follow-up emails:
Timing Your Follow-Ups: For the 18 percent who do reply to your first message, most will do it on the same day. Therefore, when you don't receive a same-day response, it's likely you're never going to hear from them. The general rule of thumb is to wait two to three days after a no-response to send your follow-up message. For the second email, extend the wait time to four days, then seven days, then two weeks and finally, schedule follow-ups on a monthly basis.
Stay Consistent With Your Email Timing and Content: Once you have a system in place for timing your follow-up emails, stick with it and track the results. In time, you may choose to tweak your email timing strategy, and you'll have plenty of past statistics to know if the new strategy works. Similarly, stay consistent with the wording in your follow-ups. Make sure you fully test new follow-up templates before discarding old ones — and always reuse what works.
Understand Your Goals: If you don't get the right results from your follow-up messages, it could be a sign that you haven't clarified your communication goals. For example, are you trying to make a sale, schedule an in-person meeting, arrange a phone call, get more information, or do you have another kind of goal? Understanding your goals and communicating them in your emails will improve your results.
Explain Yourself: As your pitches become clearer, more succinct and relatable, your email response rates will increase.
Know Your Customer: Getting to know your customer will also boost follow-up email success. As you know your prospects better, you'll get to know the phrasing, sentiment and approaches they relate to, and that will help you get better results with your communication efforts.
Don't Forget the Call to Action:

Sometimes, the reason follow-up emails fail is that you haven't told your clients what to do. Every email should end with a simple call to action. Tell your client exactly what you want him or her to do in plain English, and there's a better chance your client will follow the request.
Try SwiftEmail to Increase the Success of Your Email Campaigns
As a business owner, you need to focus on your company — not managing the backend of your email platform. With SwiftEmail, setting up multiple business email accounts is simple, fast, and requires zero technical know-how.
Try SwiftEmail for free and see how your business can benefit from supercharged, automated email without the technical overhead!
Fascinated by emerging technologies and the laws and market trends that follow them, Jeremy Hillpot's background in consumer fraud litigation and technology provides a unique perspective on a wide range of topics including smart technology, investments, startups, cryptocurrencies and the law.