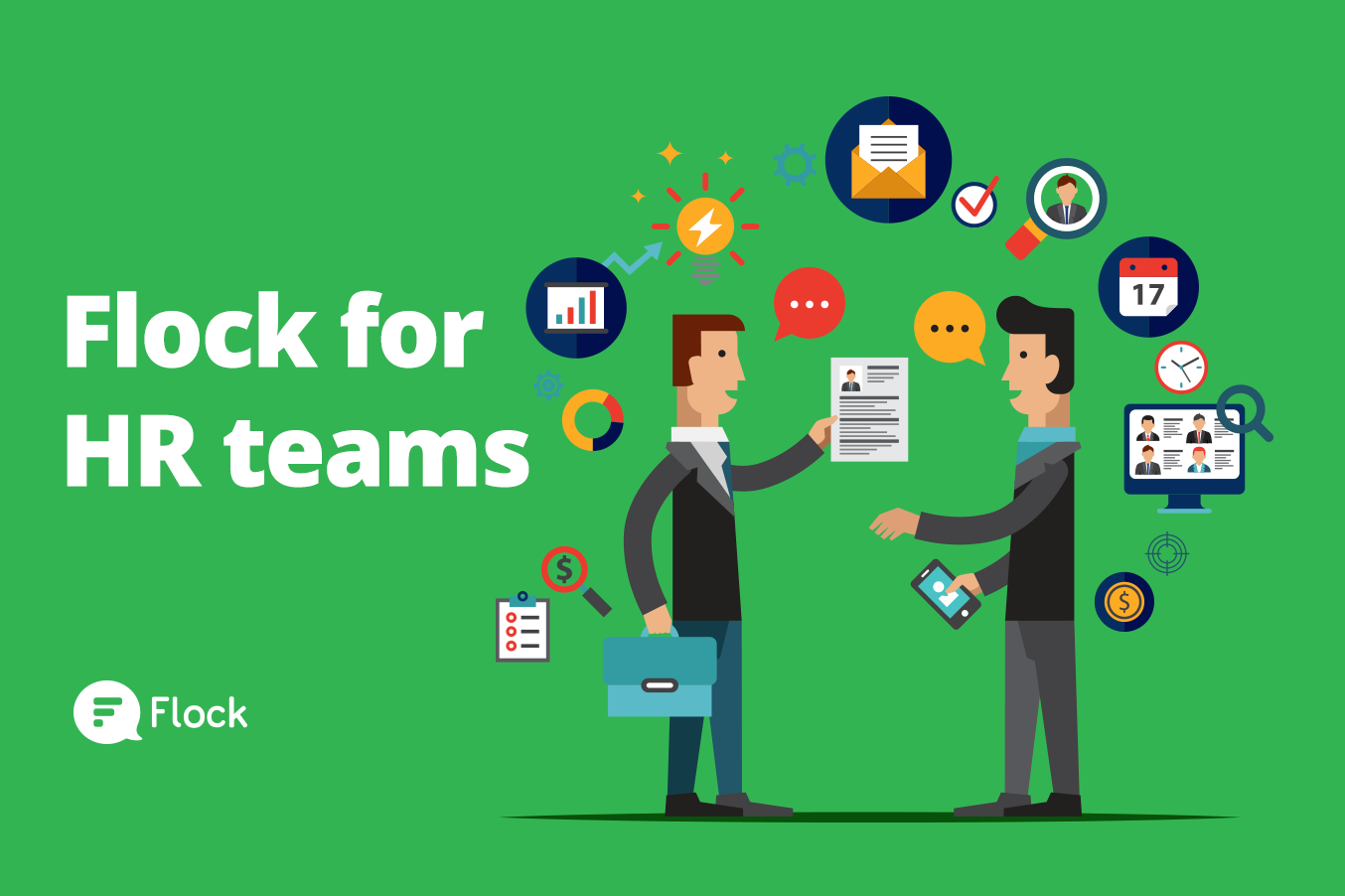 The morning begins with a checklist of priorities. Skimming through hundreds of emails, a mix of vague advertisements and a ton of job applications is a task in itself. After rejecting almost all but a handful, the hustle begins. Even after years of rejecting candidates, the feeling of remorse is strong, passing in spasms for every rejected profile. And just when you're on the verge of giving up after hours of sourcing, stressful calling and long profile discussions, there's finally a breakthrough….
This is just one of the roles that is played by a department whose work is imperceptible but still imperative to the growth of an organization. If the organization is a tree, then the Human Resource department is the source of its nutrition — enriching it with the best talent across the globe.
In every function within HR, communication is at the pinnacle. While communication is supposed to speed up the pace of getting work done, often the means of communication acts as more of a hindrance. You send an email, then a follow up email, address questions on email or walk up to the person, all of which is such a time drainer. But, what if communication and collaboration was simpler, smoother and faster? Where a single message brought everyone on the same page, sharing profiles was a click and drag away, and you were able to address issues and grievances the moment they came up. And the ease and speed of communication would buy you valuable time. Time to grab lunch at the cafeteria and not find yourself working at your desk through the lunch hour.
This used to be my story — a typical day in the life of an HR personnel! But not anymore. Not with Flock!
Make Recruitment a collaborative process
The breakthrough of finding and convincing the perfect candidate is so incredible. But the process that follows is incredibly painstaking. Sharing the resume with the hiring manager, coordinating with the interview panel, scheduling an interview, rescheduling it — and all of this needs to be communicated via email. Imagine the number of emails exchanged for a single candidate? (And then, we fret over ROI!)
See how 30,000+ companies globally get more done with Flock—read our
case studies

for more!

With Flock, coordinating with the panel is no more a thread of emails. Add everyone on the panel to a group to share feedback and contemplate collectively to settle on the best talent for your organization. Not just that, Flock is also your sidekick at work. No more do I have to remind myself to complete tasks, or use another app to set reminders. Flock does it for me, with a simple slash command (/remind).
Settle Employee Issues faster
To efficiently run an engine, it's essential to make sure the fuel is always burning. In the same way, keeping a company running efficiently entails keeping the workforce happy. Settling employee grievances and issues the moment they arise is important. With Flock, you can discuss issues and solve them quickly and efficiently, extinguishing fires before they burn down the forest. Flock also promotes a flat hierarchy and transparency in the office. Flock makes it easy for every employee to reach anyone in the organization. We've eliminated 'knocking on cabin doors' and 'scheduling unnecessary meetings' from your office vocabulary. Discuss matters quickly over direct chat or simply get on to a video call at the click of a button.
Manage the Buddy Referral Program
Buddy Referrals are one of the most credible forms of recruiting. This program enables the whole organization to play a part in recruiting the best talent. While it's the most promising avenue, managing the program is quite taxing too. With Flock, employees can share resumes on a dedicated Flock account and follow-up on their referrals in real time. A moment of silence for the times we spent digging through the debris of email…
Conduct seamless team meetings
For teams spread across geographies, coordinating is a hassle. It's difficult to know who's doing what. And the meetings that aim at solving this problem are all the more tedious to plan. However, with Flock, you can simply create a group consisting of every member of your team, bringing everyone together virtually. Start a Video Conference with colleagues across regions in less than a minute.
Or if you're setting up a new HR policy, work collaboratively on it using Flock Notes. And share the burden of voting on and passing the policy, by running a poll on Flock using the Opinion Poll feature.
These are just a few things made possible on teaming up with Flock. Apps like Flock are transforming workplaces and they've certainly succeeded in making an impact in the HR space. And it's safe to say that Flock is the perfect candidate for all your communication needs at work!
-Authored by Darryl Pinto, Recruiter turned Marketer at Flock
This post was updated with new information in October 2019.