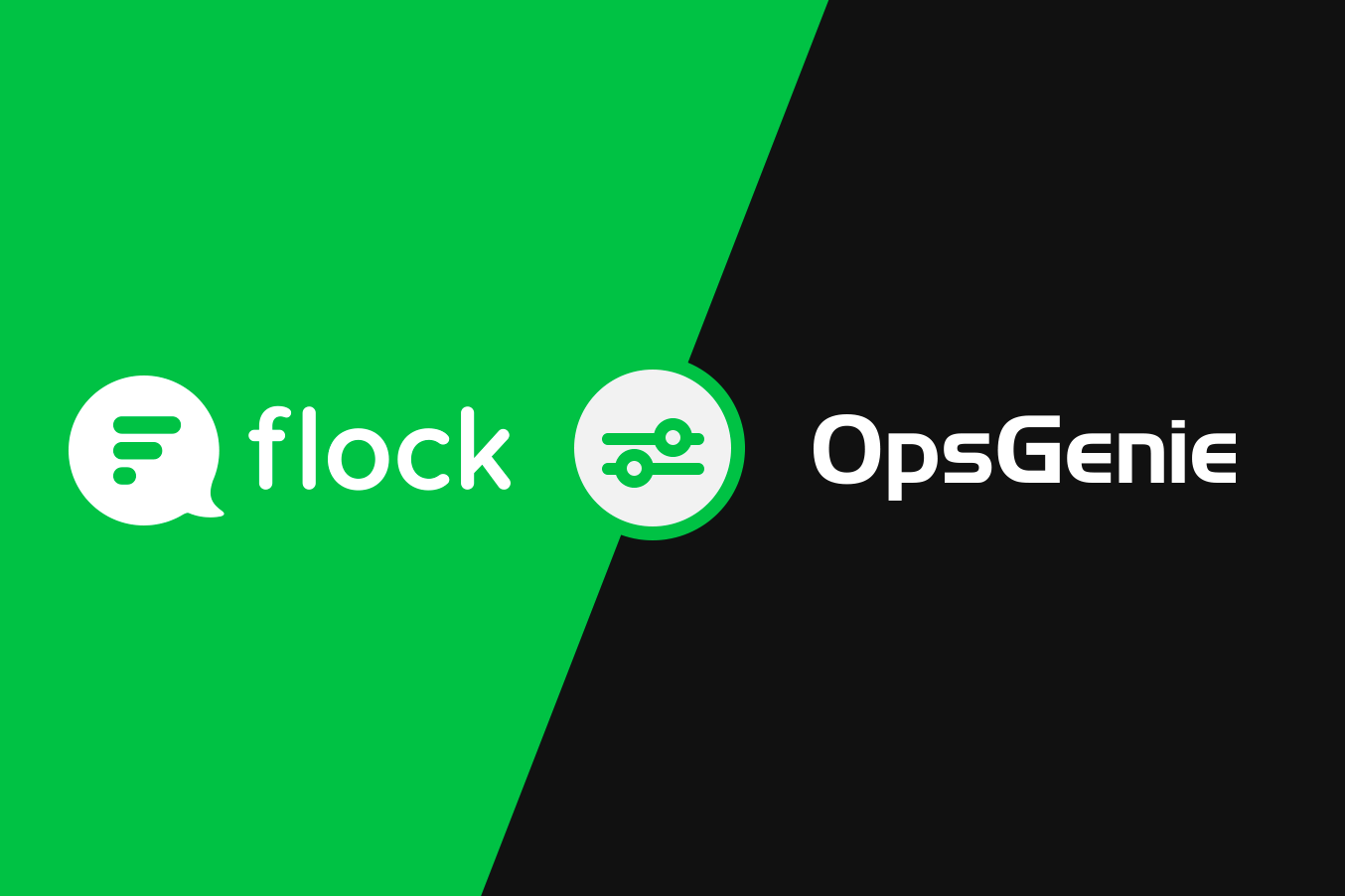 OpsGenie is an on-call and incident management solution mostly used by IT professionals focusing on maintaining highly available systems. We help our users reduce downtime by empowering them to respond to critical incidents faster.
Incident response involves a lot of tooling such as monitoring tools like Zabbix, DataDog, NewRelic, ticketing tools like Jira, Zendesk, and of course chat applications like Flock.
Our integration with Flock is a result of embracing the idea of ChatOps which focuses on bringing common operational jobs into shared channels where people are already collaborating. Teams that embrace this idea reduce context switching between applications and help developers focus on what really matters. While responding to critical incidents, even seconds matter. That is why the integration between OpsGenie and Flock is capable of reducing alert noise by filtering and prioritizing alerts and sending them to the right channels.
As a native integration in OpsGenie, it is trivial to get up and running. First, go to Flock's marketplace and type OpsGenie, or just use this link. Then, click "Add New Configuration" button. You will see a webhook url.
See how 30,000+ companies globally get more done with Flock—read our
case studies

for more!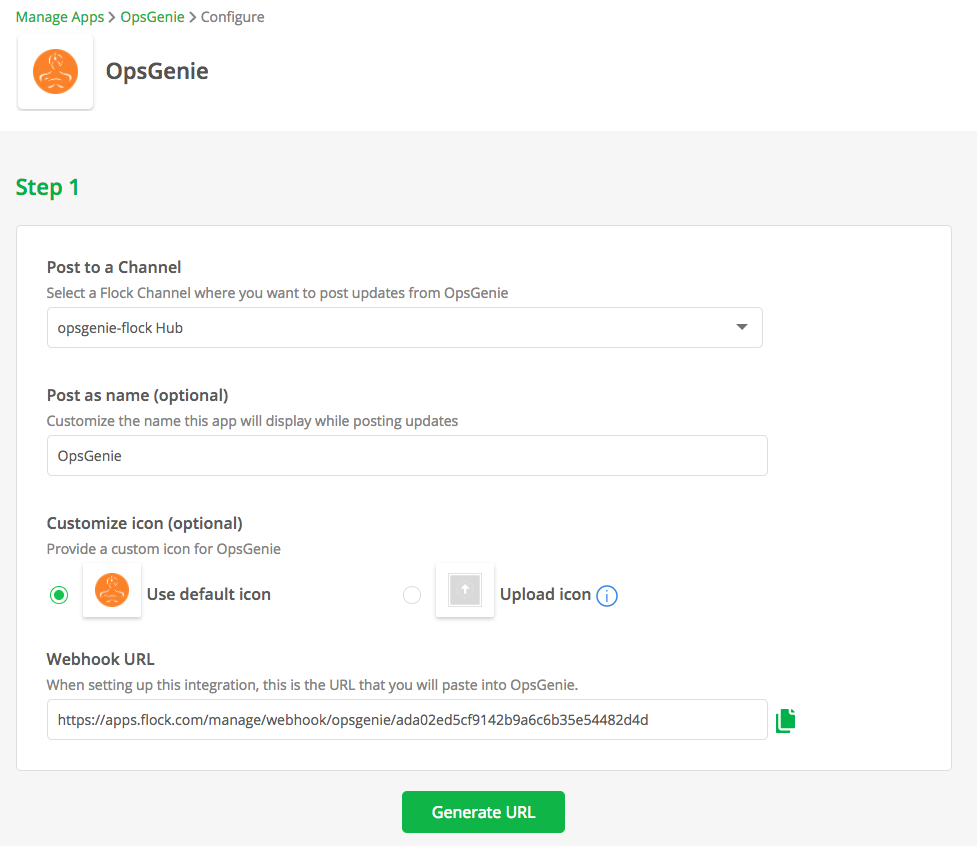 In OpsGenie side, select Flock integration in the list. Then, paste the retrieved url and click save.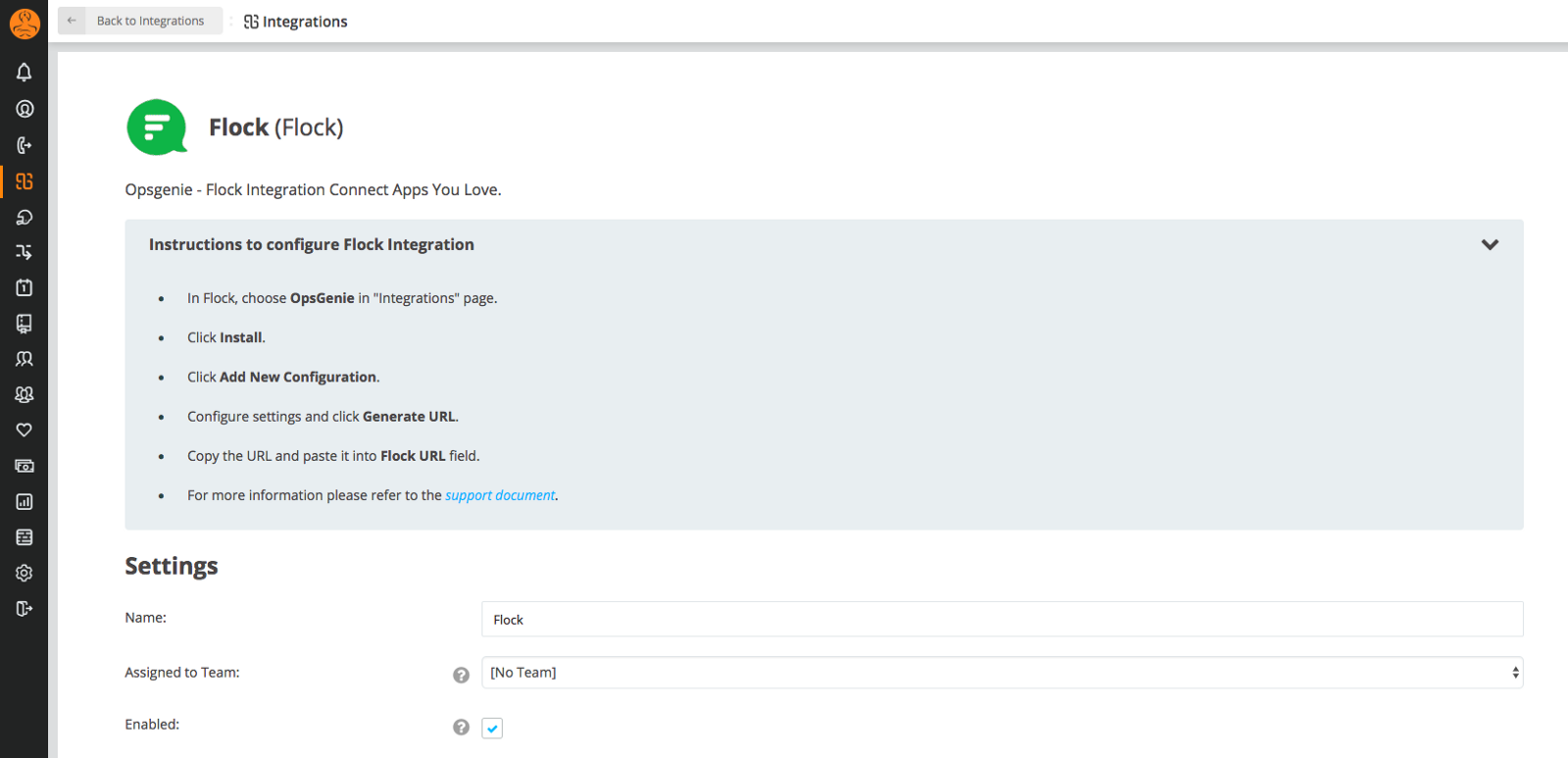 You can also leverage OpsGenie's Action Mapping feature to easily determine what type of actions you need to send to OpsGenie and filter based on the alert's fields.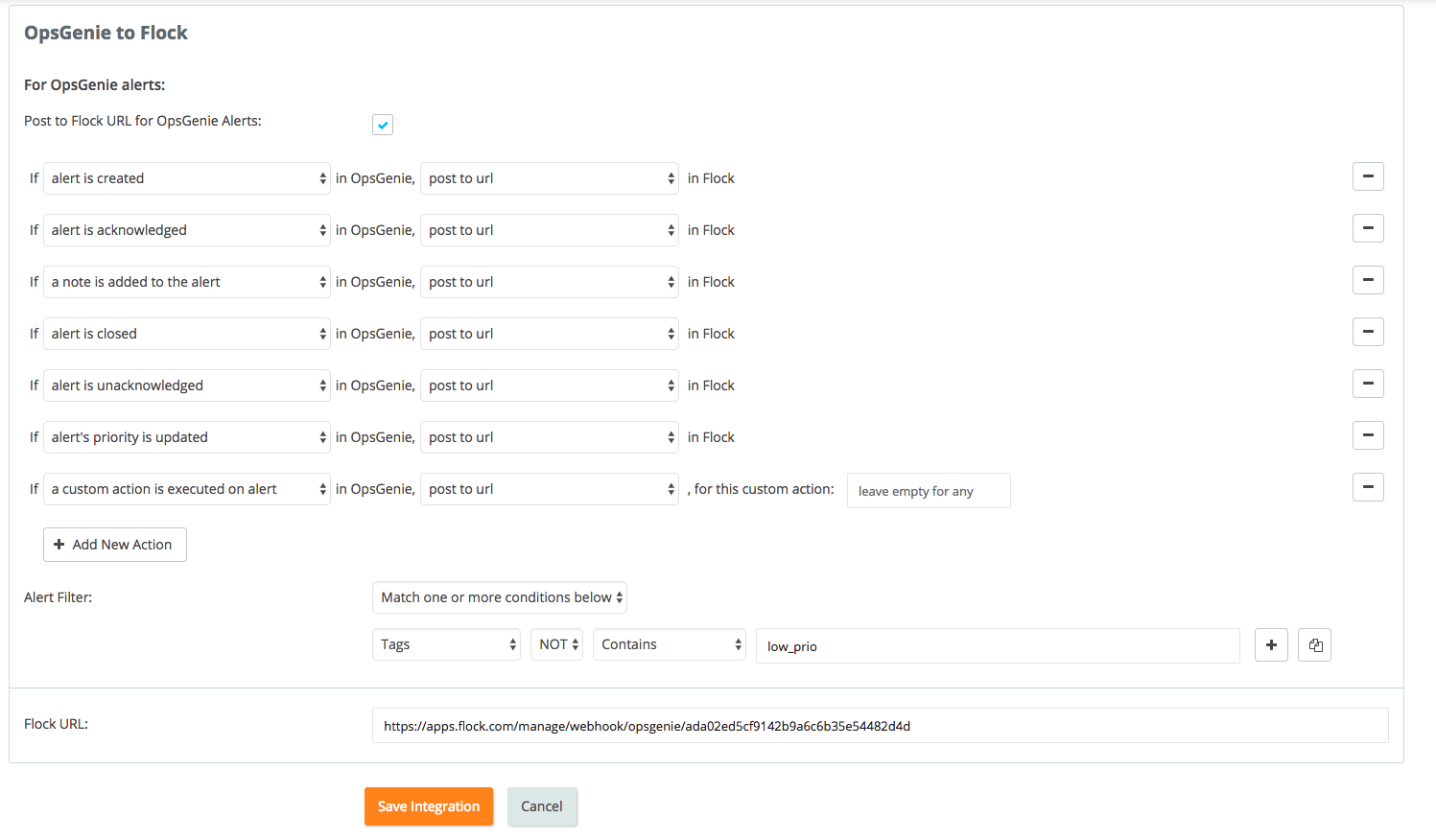 After this easy setup, you can create an alert and start collaborating on the critical incident in where you work — a Flock channel.

Sign up for a two weeks free trial and experience how OpsGenie and Flock work together to keep everyone in sync! If you'd like to learn more about OpsGenie, you can also watch "What is OpsGenie" video.
Integrations in Flock really are that easy—all you have to do is set them up and watch the magic happen. Kind of like a Genie 😀
This post was updated with new information in October 2019.