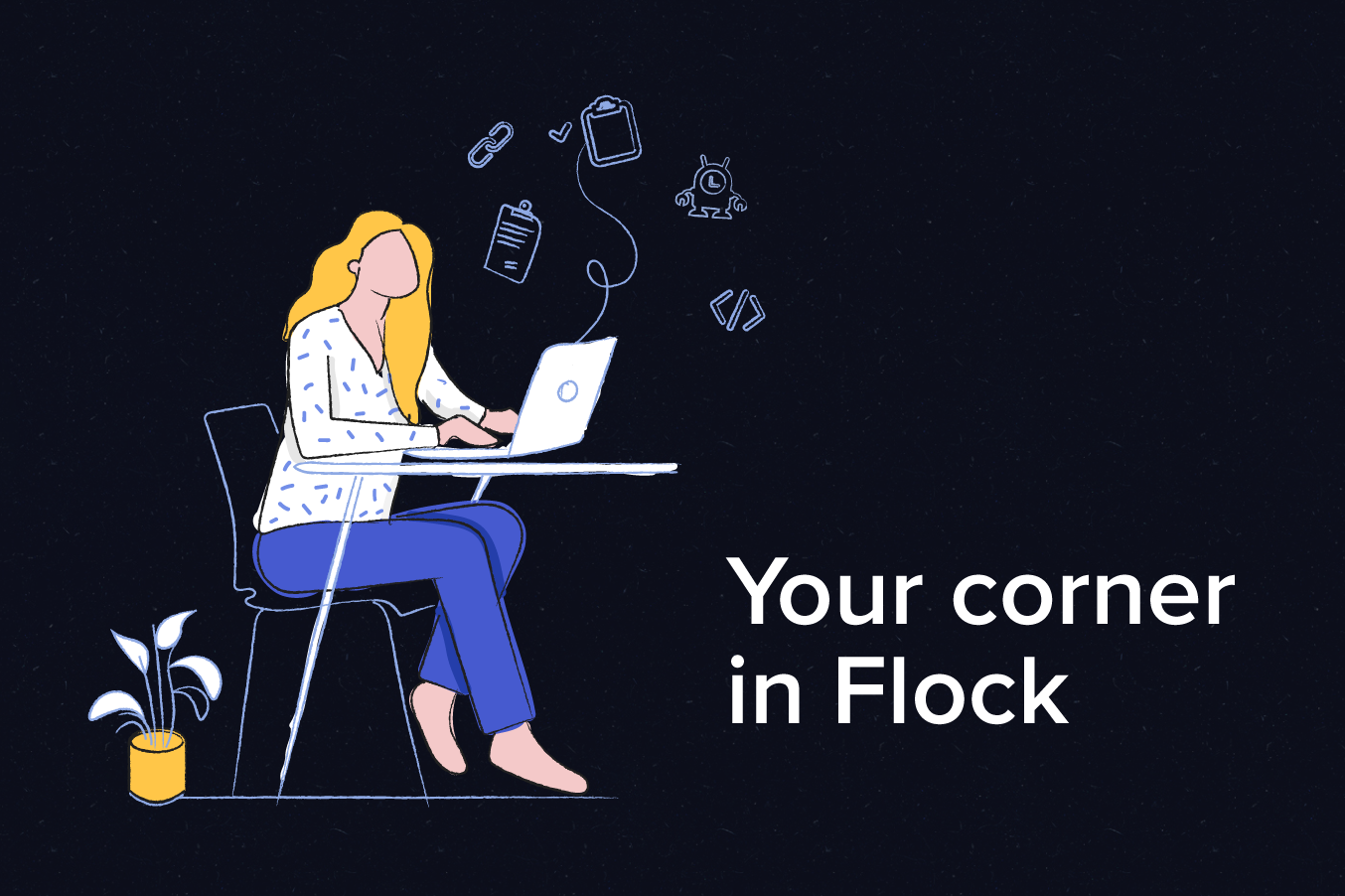 Introducing your personal space in Flock — a chat tab you can use as your personal notepad or scratchpad or workboard or checklist (you get the drift).
You can save quick messages, files or links to read anytime later. Or you can track personal to-dos or create notes, without a worry!
Where is this tab located?
You'll find it in your pinned chats on desktop/web clients. You can always unpin it if you feel the need and find it again by searching for your name in the directory.
On Android and iOS devices, simply type "me" or enter your name under search contacts.
Want to master the Flock app? Check out our step by step Guide to Getting Started with Flock for more tips and tricks.
Here's what the personal chat tab looks like on your desktop and mobile.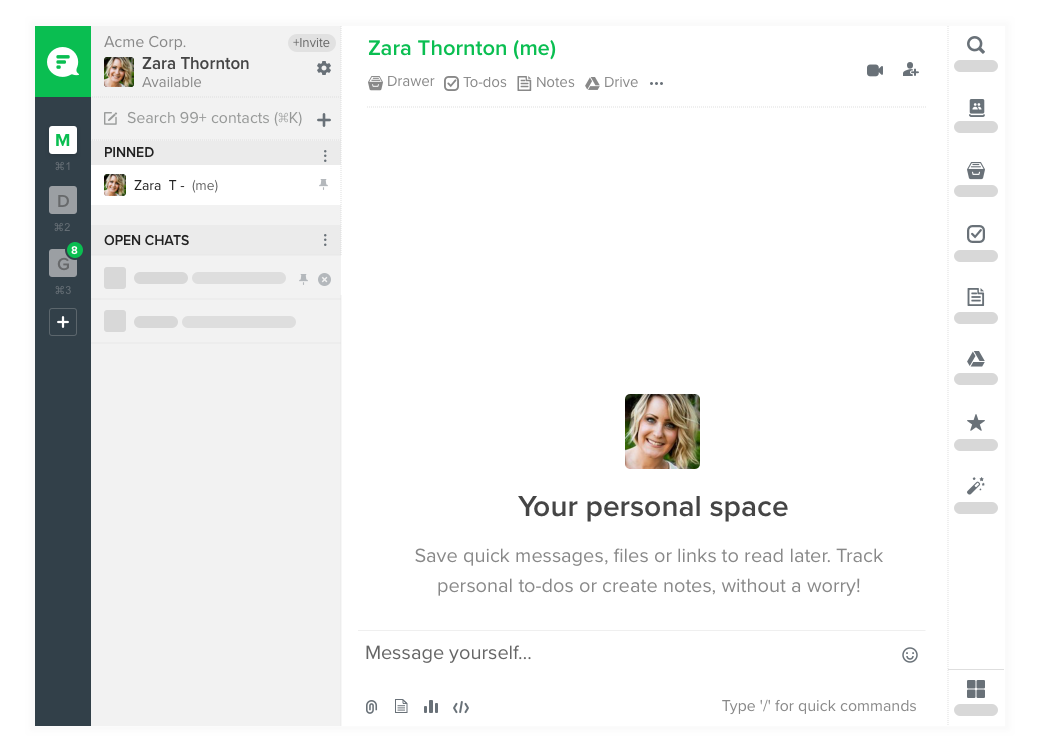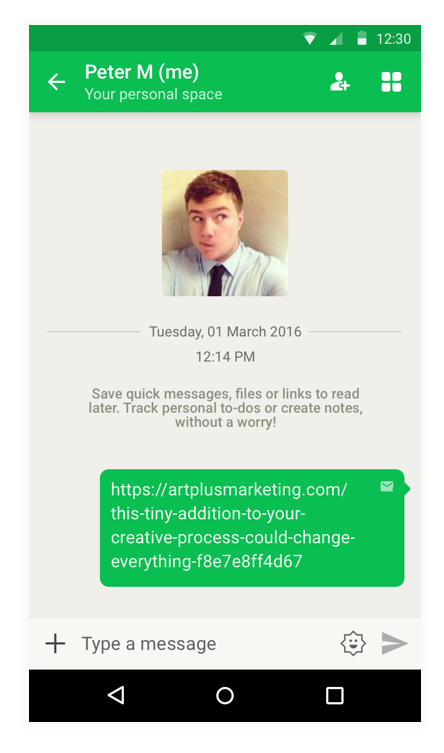 Need some inspiration on what you can do in your personal space…?Well, here you go!
Save links for later
Intrigued by that article on design thinking but too busy to read it now?
Simply send the article link as a message in your personal chat tab, and read it anytime later. No scrambling around to find the link!
Scribble away
Got a killer idea but need to work on it before sharing it with your team?
With your favourite team messaging app, Flock, you can create and share ideas, notes, and drafts in the shiny Notes app. Simply click on the notes icon to view all your drafts and get working.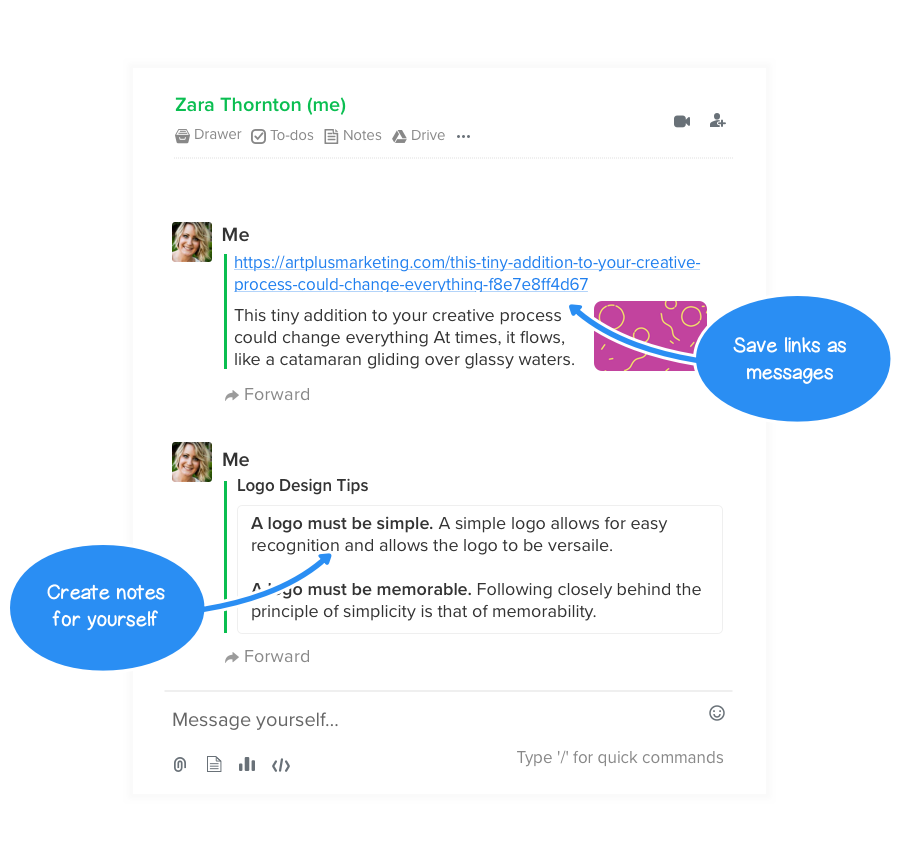 Never forget a thing
Forgot to make that important call because you were working on something else?
Never again with Flock's Reminders and Shared To-dos apps. Set a reminder or assign tasks to yourself and the Flock bot will notify you about tasks due for that day, in your personal chat tab.

Plus, if you're new to Flock, you can use your personal chat tab as a safe, sandbox environment and try out all of Flock's cool features.
Are you as excited about this new feature as we are? Tell us by leaving a comment below. :)