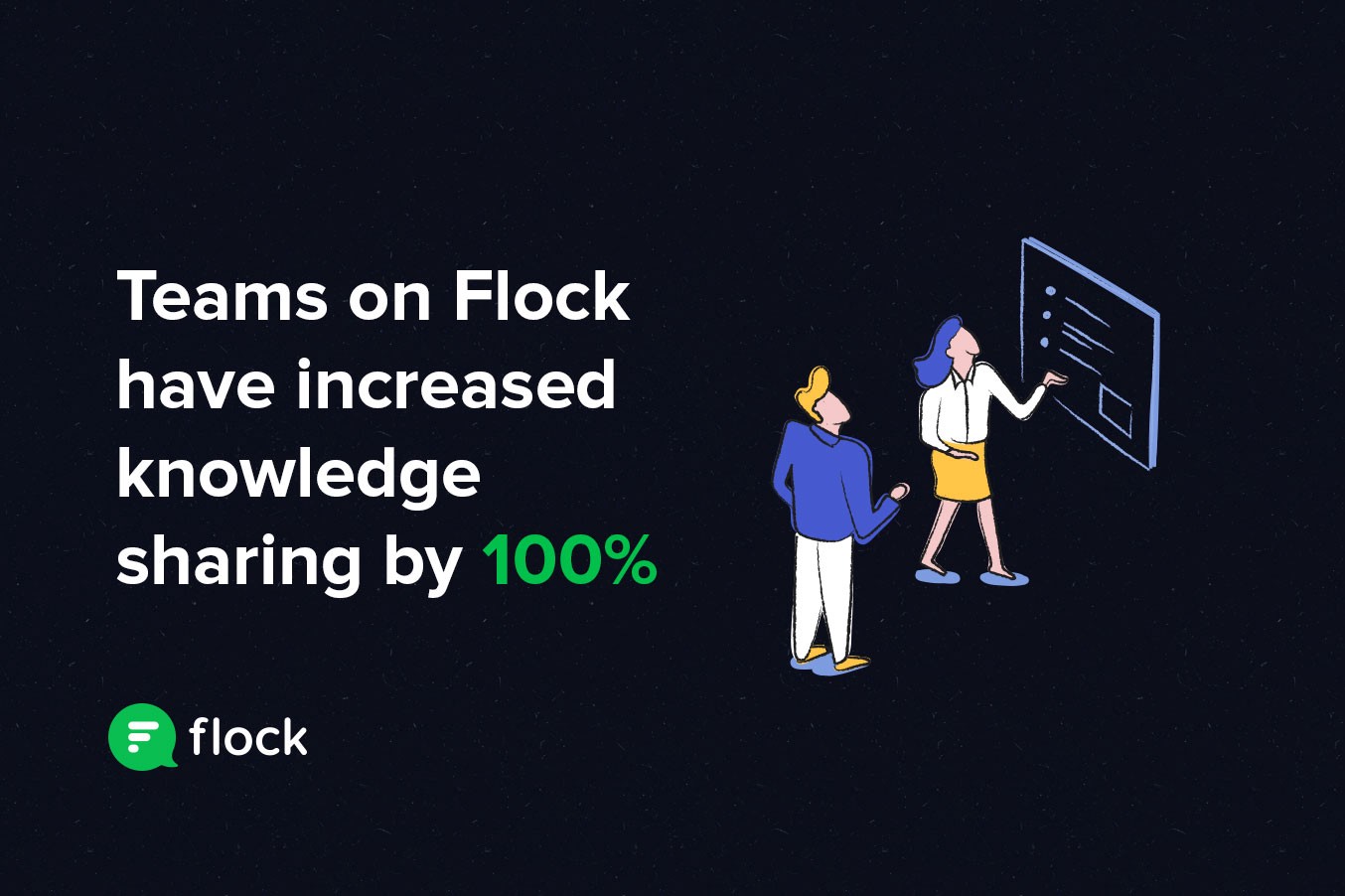 For the past couple of weeks, we've been sharing insights into how our customers use their favorite team messaging app, Flock, to their benefit. And since we've shared so many great tips and tricks in this series, we thought we'll also tell you how successful teams across the globe have doubled their knowledge sharing with Flock.
Once again, the numbers are looking good — over 50% of our users report a 100% increase in knowledge sharing within their teams.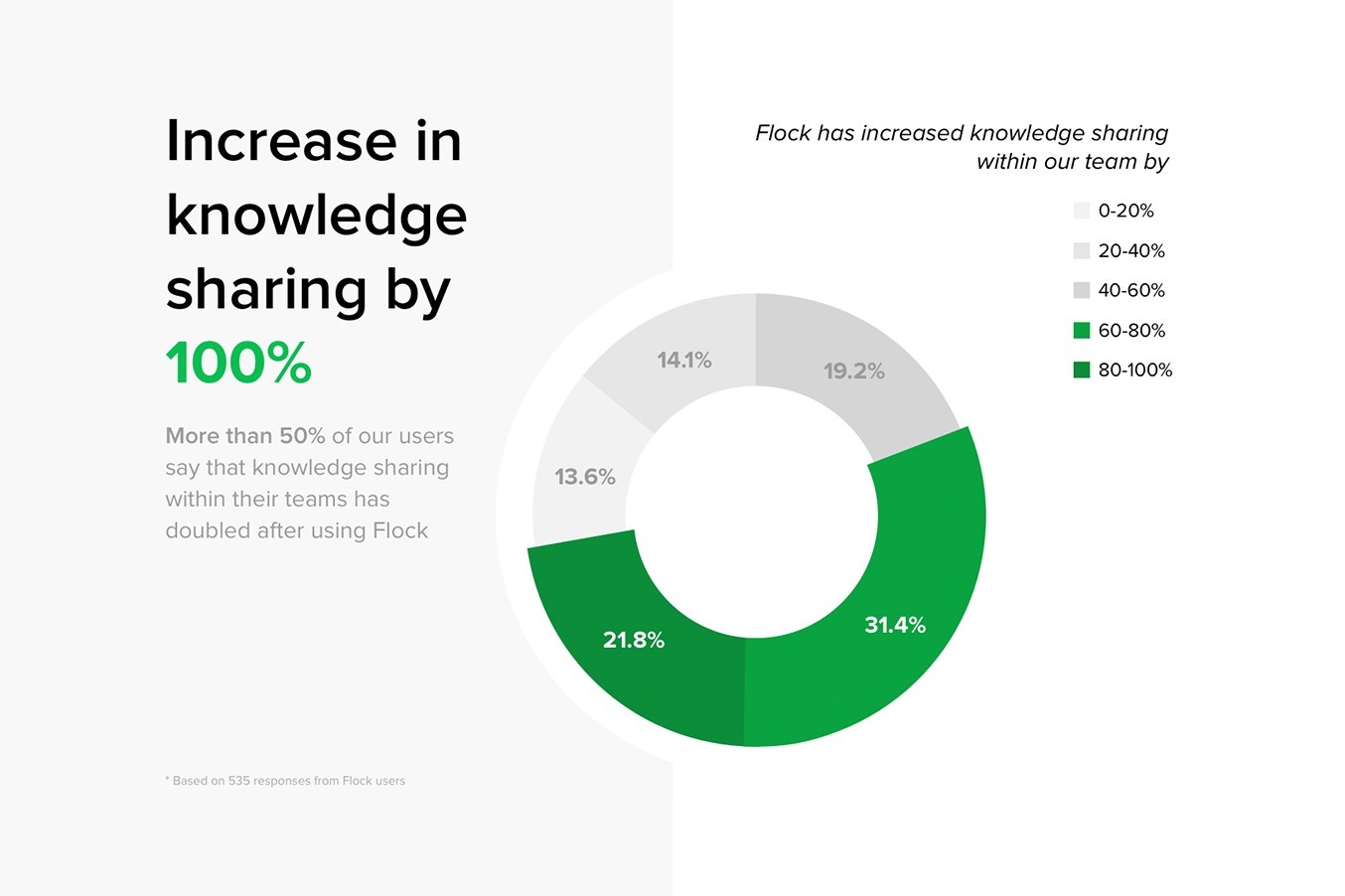 Knowledge sharing within the team doubled for 53% of Flock users and their teams.
Wondering how they did it? Here are some of the beans they spilled :)
Flock users share ideas and experiences on public channels
Want to share a great insight you read in a bestseller management book? Or the results of the latest Google Analytics report on your digital marketing efforts? So many of our users are ditching the ol' email-and-meeting route and are taking to Flock instead.
They are creating public channels (in a few easy steps), sharing knowledge and experiences, and jump starting conversations. What makes public channels so great is that anyone can discover and join these channels, without having to wait for an invite or admin approval. No more waiting or wondering how to get everyone together!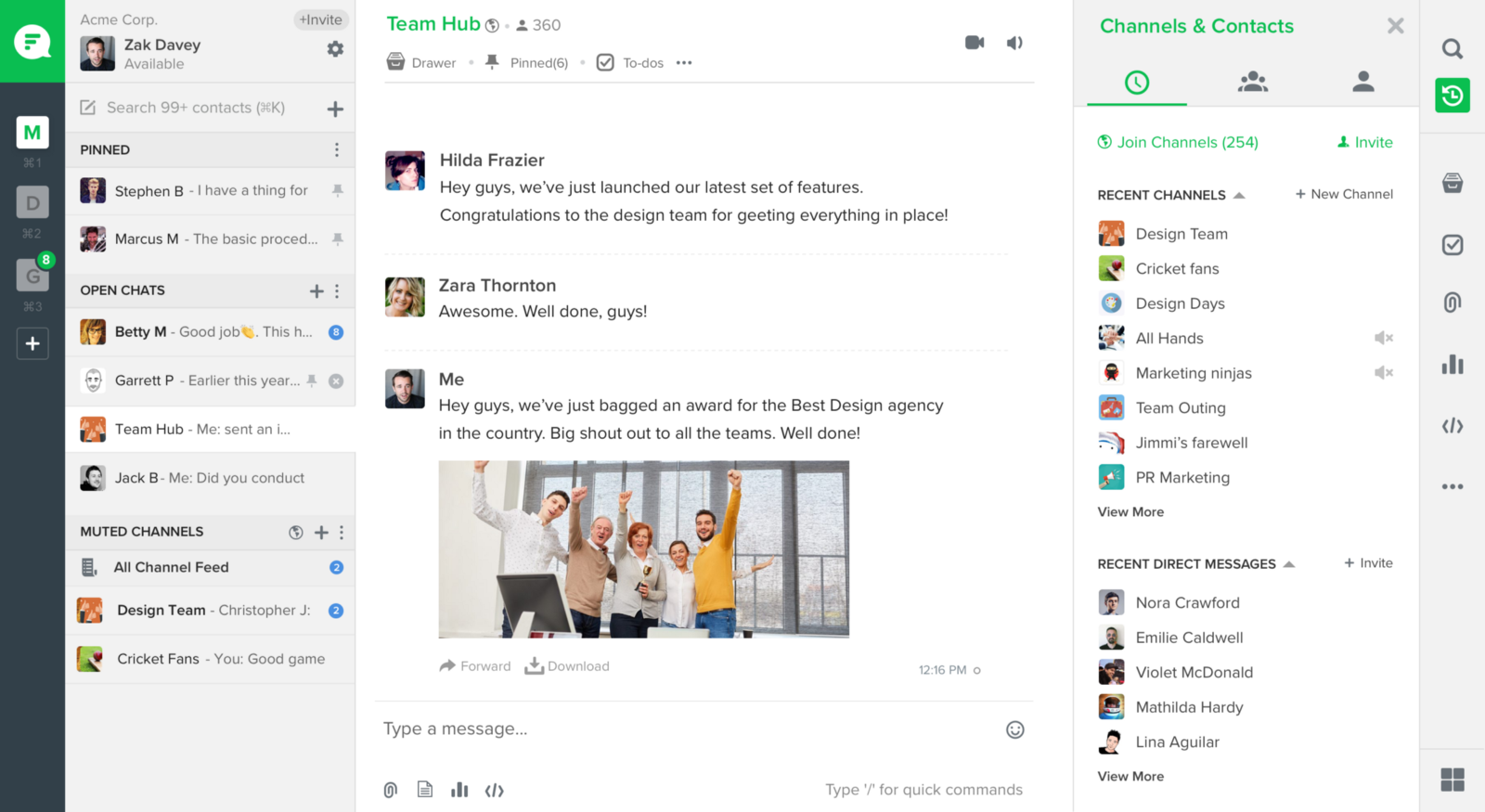 Flock is a great platform for official use. It makes my working hours more productive and channels are a big help. Keep up the good work guys! - Prafful Dev, Codemojo
Our users enjoy running polls on Flock to gather ideas and opinions
As so many of our users have discovered, Flock is not just a team messaging app — it does so much more. Need to get ideas from the entire team in a jiffy? Do what our users are doing — run a quick poll on Flock and gather ideas within minutes. With Flock, project collaboration is a breeze.
With Flock, it is very easy to communicate with everyone in the team, create a poll, share documents, videos etc. Flock is fast and smooth and anyone in the company, be it the senior most or junior most, is accessible. - Soumyakant De, Endurance Technologies Ltd.
Our users can view and pin anything important — media and messages — in the Flock Drawer
Still scrolling through messages to find the one link that matters? You've clearly not moved to the Flock way of working!
Our users can find all their media and links in the Flock Drawer — a hub of all shared content and pinned messages. Need to save something so the entire team can find it easily and view it later? Simply pin the link or image to the Drawer and breathe easy. Everyone has access to all important information. No more asking or looking around!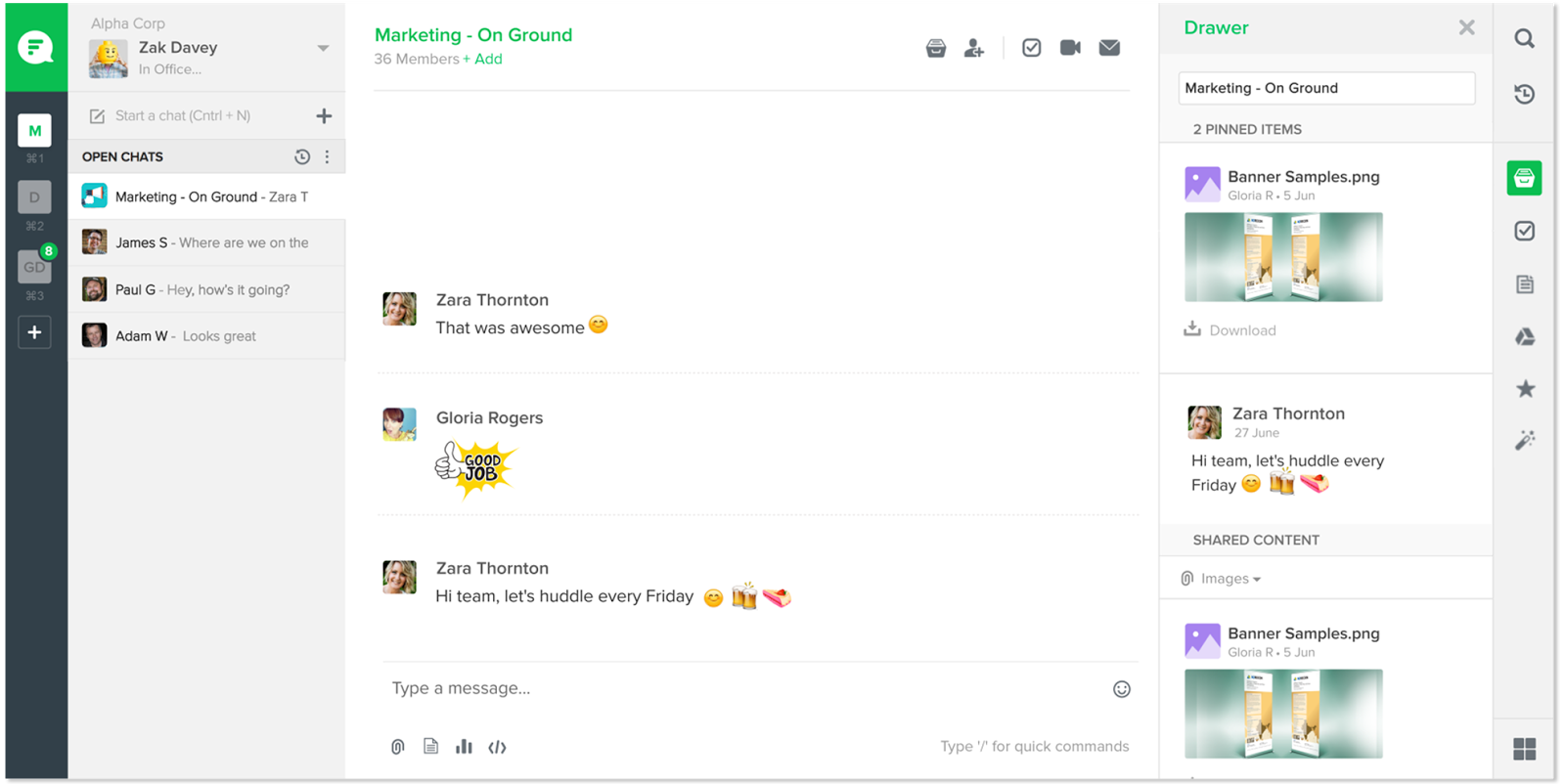 They connect with teammates across locations with Flock's slick video conferencing feature
Remote working? With Flock, distance is no bar! Our users connect with their teammates spread across locations via our nifty Appear.in integration, exchange information and ideas, and grow together as a team. They don't waste time on syncing calendars or making travel plans. Project collaboration has never been this easy!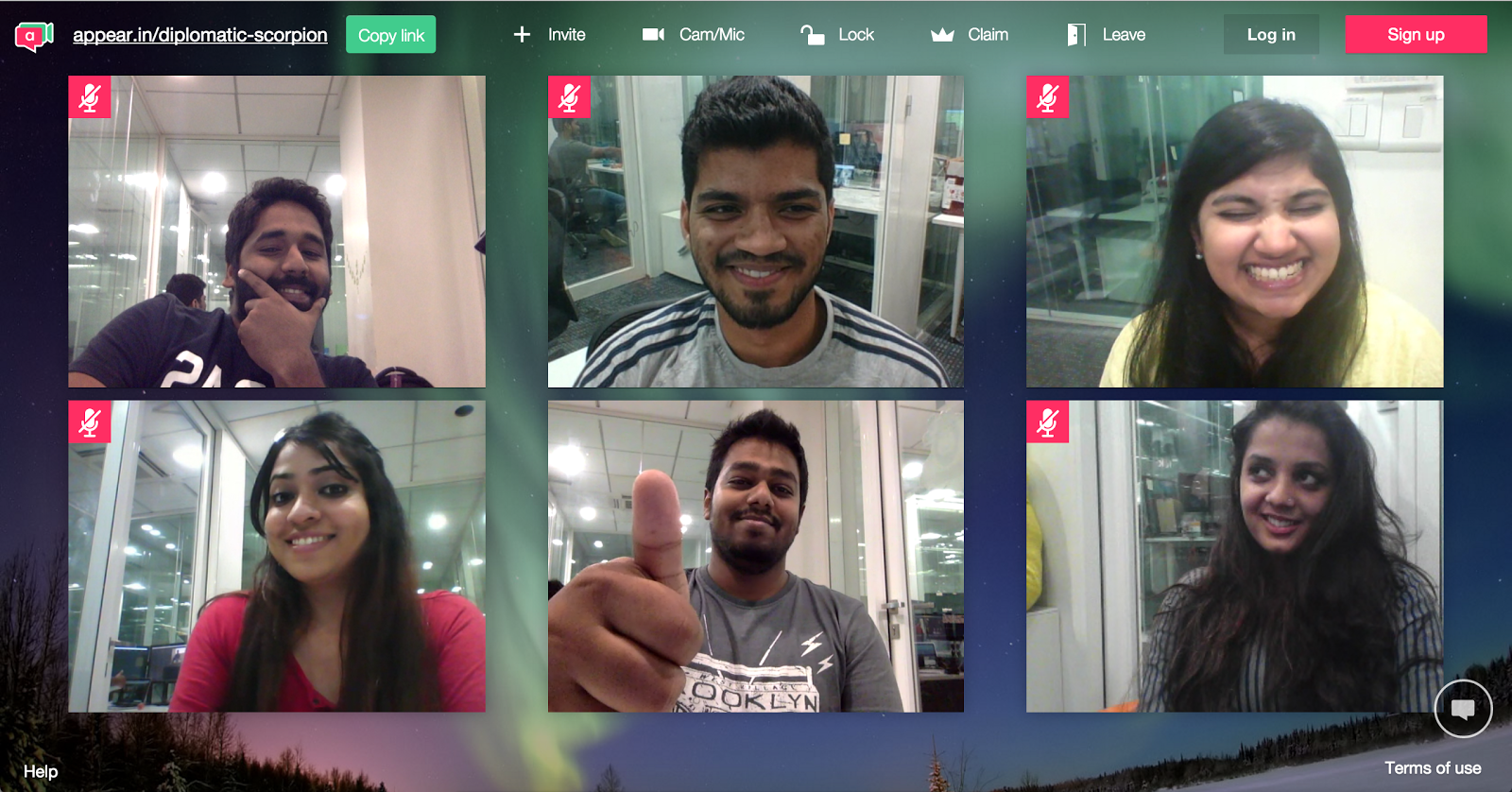 I have 15 shop sites around the Middle East. Flock has enabled us to work remotely from the UK and talk live with each shop site as one group. All stores feel part of the team and we didn't have to invest in an office locally. - Mark Parrish, Turner Bianca
Flock is steadily becoming one of the most preferred team messengers across the globe. After all, where else would you find a team messaging app that lets you collaborate on documents, connect with teammates across locations, and integrate with external apps — all in real time!

Have any Flock tips? Share and help the world :)