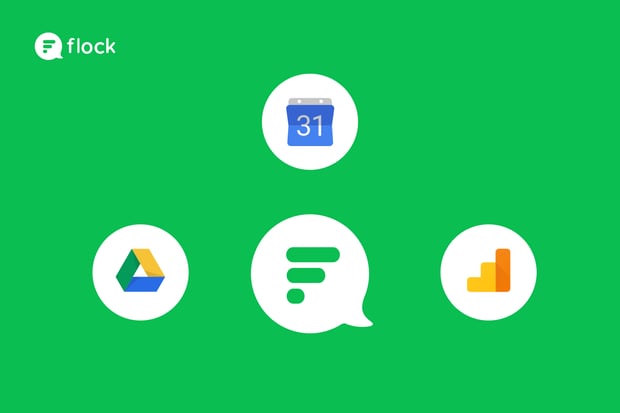 We listen to our customers, and we do so intently. So, it was only natural that when most of you requested us to integrate your frequently-used Google apps into Flock, we did just that.
That's right, your favorite suite of Google Apps lives right in Flock. You can use Drive, Calendar and Analytics without having to leave Flock.
Here's a lowdown on how Flock plays well with your Google Apps:
Don't forget a thing with Google Calendar
Our nifty Google Calendar integration allows you to select multiple calendars, assign dates to events and get reminders and updates through the calendar bot, in Flock itself.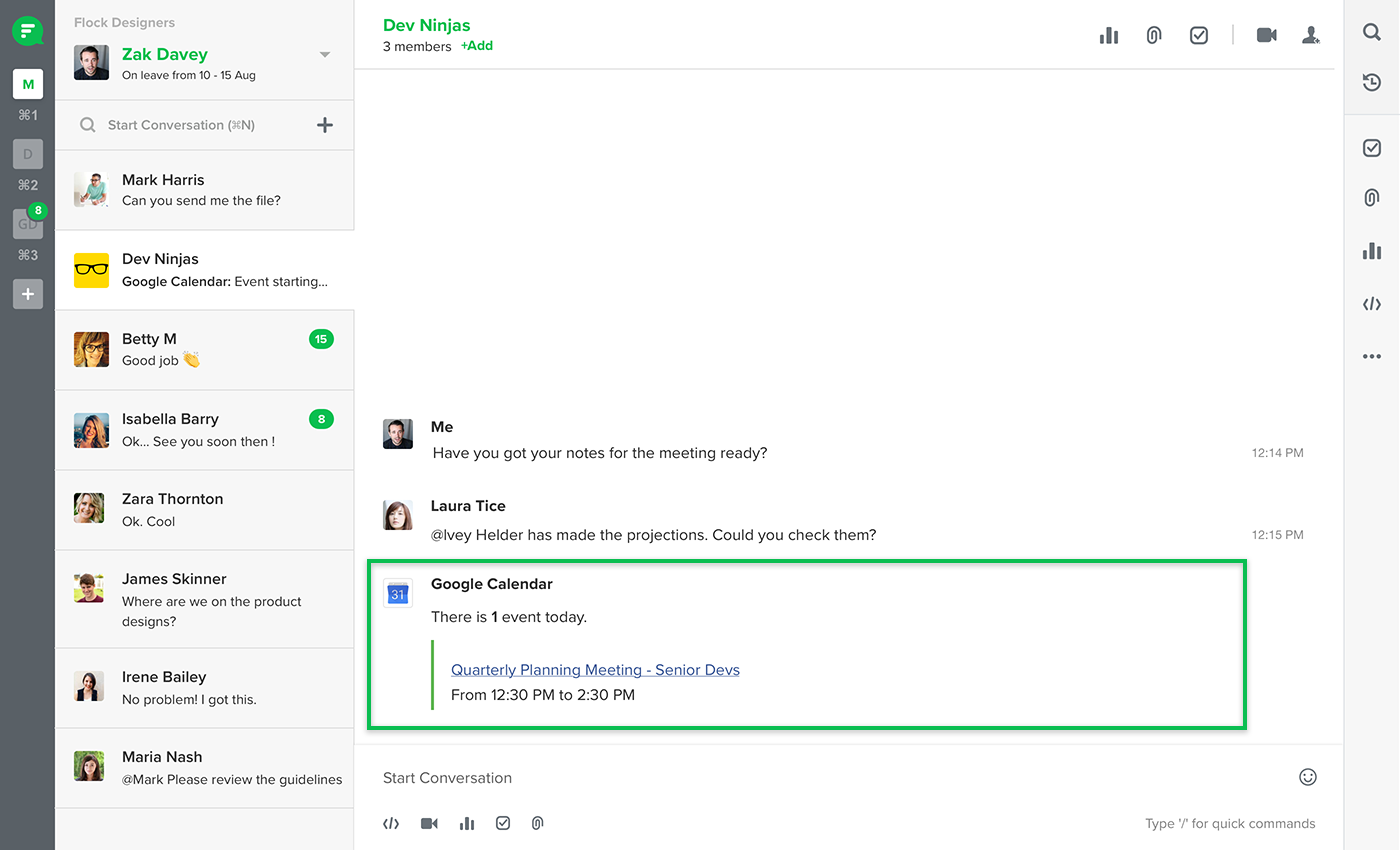 Preview details of files created on your Google Drive
With the Google Drive integration in place, whenever you send a Google drive link in Flock, the Google bot notifies others with the title and type of file shared.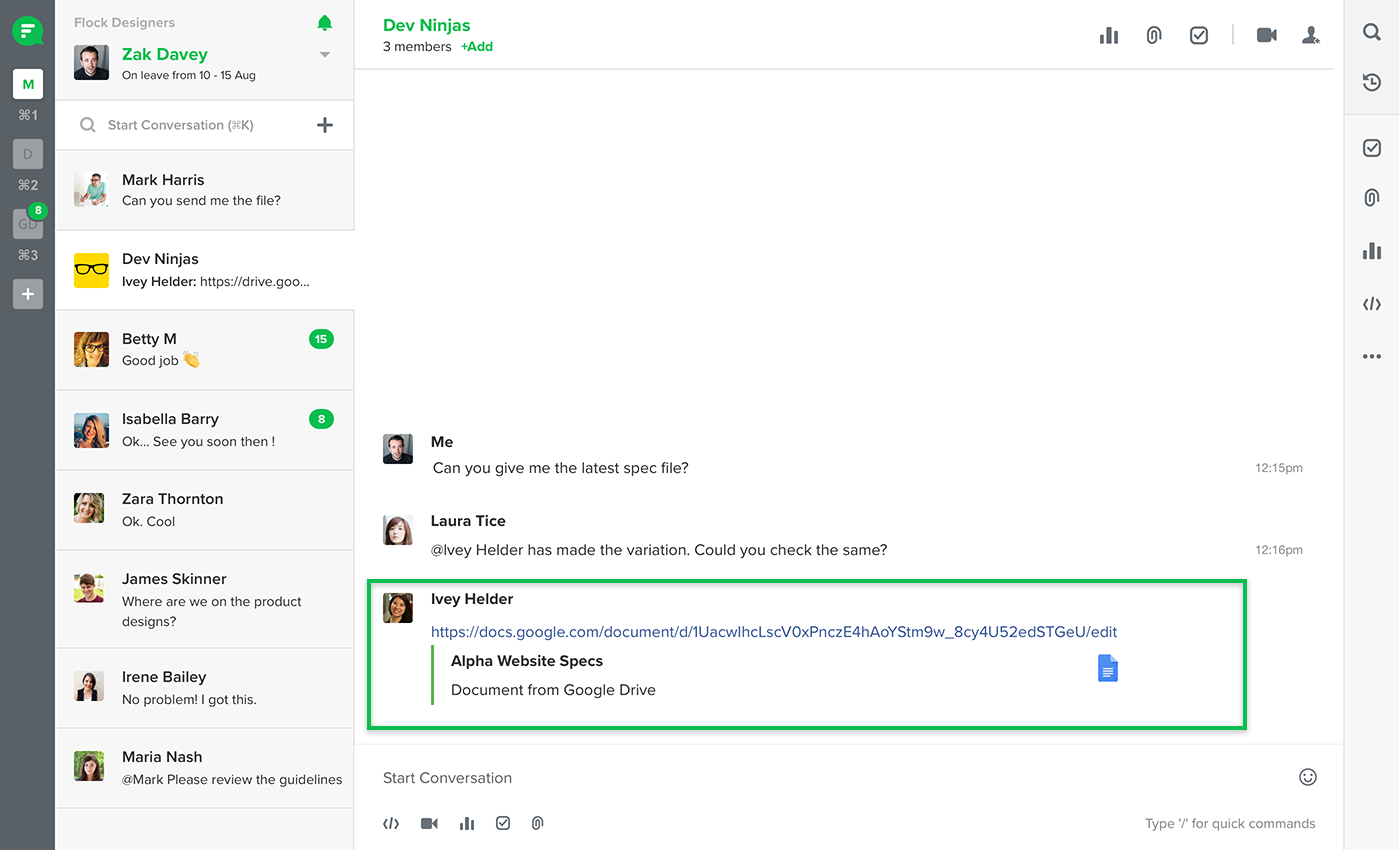 Check your campaign performance with Google Analytics
This is a must-have for all marketing, social media and web development teams. Get the Google analytics app and keep tab on important metrics for your company's website and online campaigns. The Bot will also give you comparison data if you ask for it, nicely!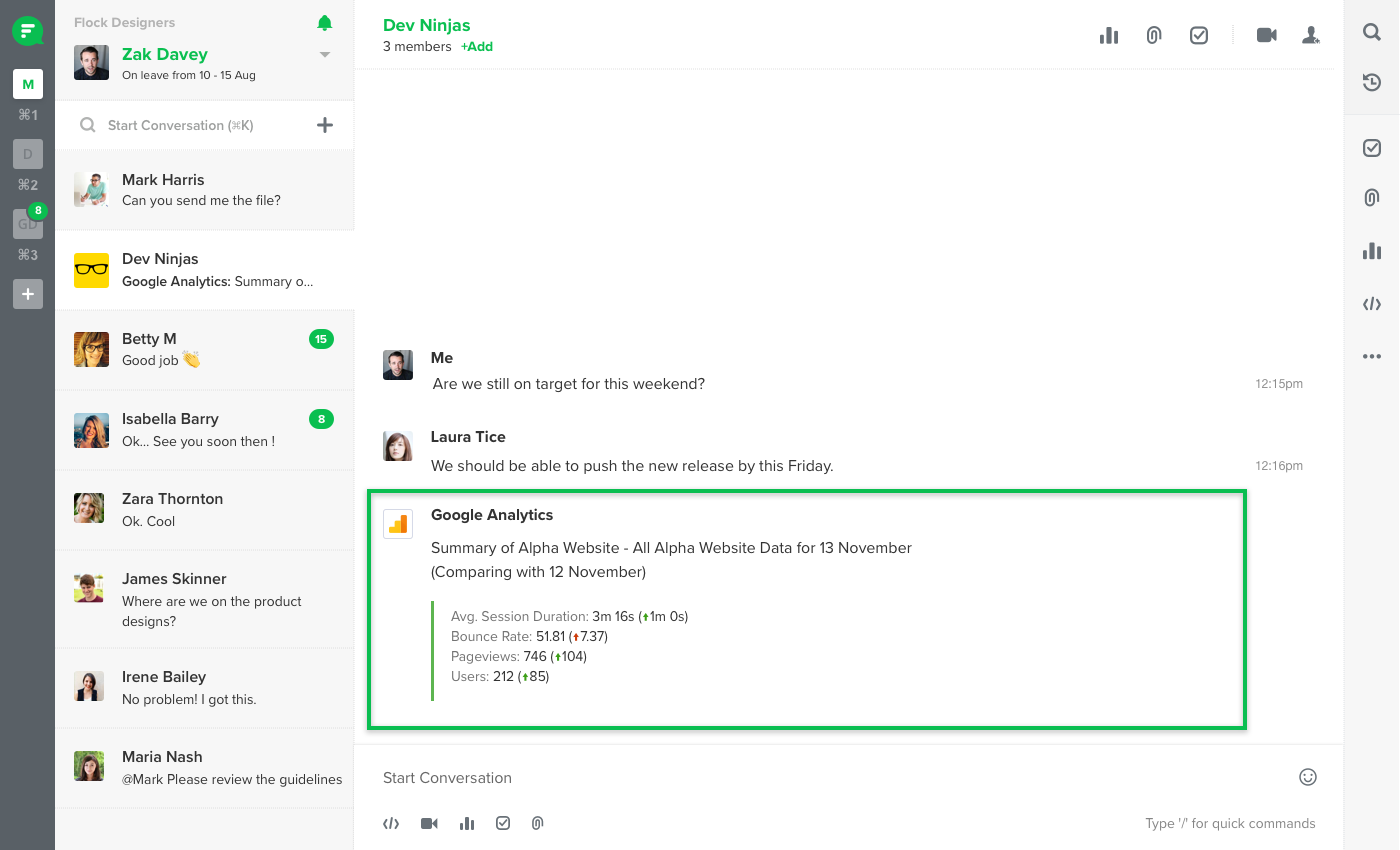 Google Analytics


This post was updated in February 2020 with new information.