Nearly a billion people worldwide are gearing up to celebrate Diwali this week, including Flock teams based in Mumbai and Bengaluru. Rows of diyas (oil-wick lamps made of clay) all over the house, colorful rangoli patterns on the floor, boxes of sweets and snacks, tons of gifts, family dinners, and fireworks - Diwali is an experience to be savored! In short, Diwali is the Indian equivalent of Christmas.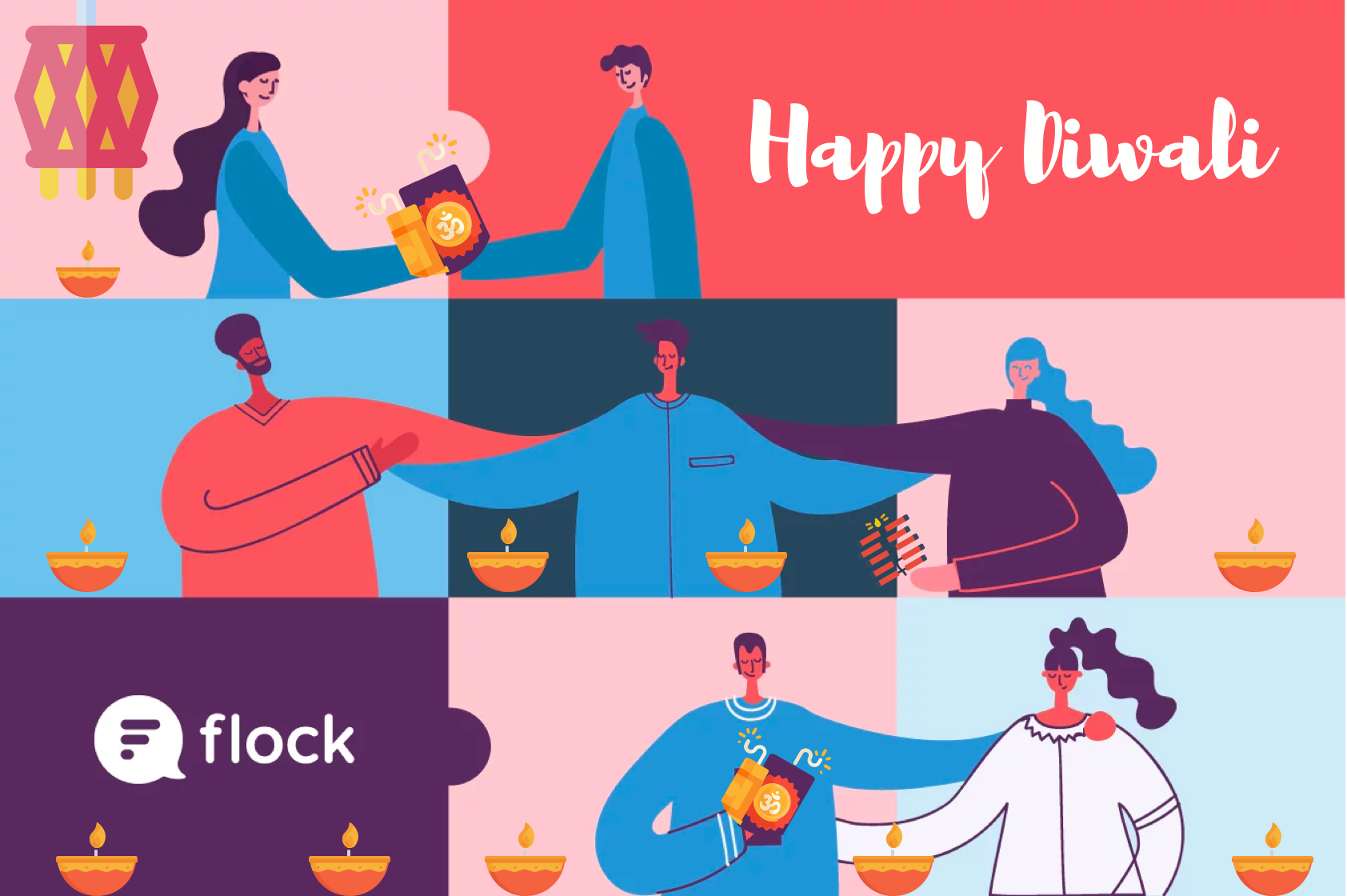 Designed by Shreya Agrawal
What is Diwali?
Diwali, also called Deepavali, is a five-day Indian festival of lights that marks the beginning of a new year according to the Hindu Calendar. The festival is held between the middle of October and the middle of November (decided upon by the Hindu lunar calendar), and today is the first day of Diwali this year.
Observed all over the country (and across the world by the Indian diaspora), Diwali celebrates the victory of good over evil and knowledge over ignorance. People of many faiths celebrate Diwali to mark different historical events and legends. Here are a few stories…
Legend

has it that Diwali honors Lord Rama and his wife Sita's return from exile (for 14 years!) after defeating the demon king Ravana.

In parts of the country, it's to celebrate Lord Krishna's victory over the demon Narakasura.

Yet another story is that the demon king Bali was allowed by Lord Vishnu to return from banishment (to the netherworld) on Diwali.
Different celebrations across India
Followers of Jainism light lamps and offer prayers on Diwali to celebrate the nirvana of Lord Mahavira. Millions of Sikhs celebrate Diwali to celebrate both the founding of Amritsar by Guru Ram Das, the fourth guru of Sikhs, and the release of Guru Hargobind, the sixth guru of Sikhs, from imprisonment after 15 years. And the good folks in Bengal celebrate Kali Puja on the third day of Diwali by offering prayers to Goddess Kali, the destroyer of evil forces.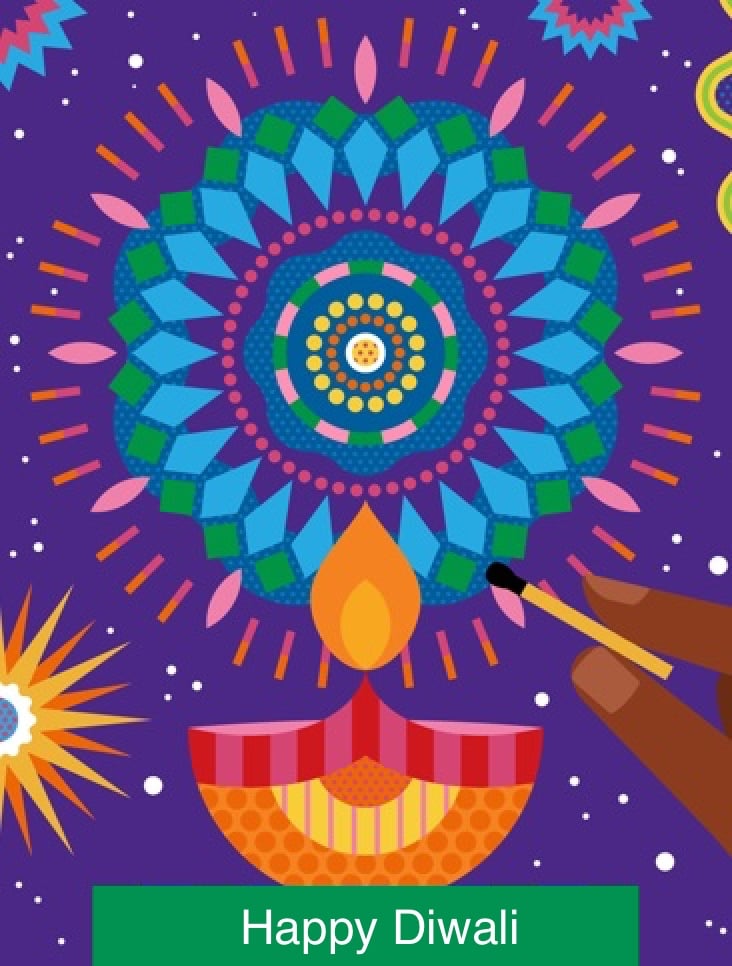 Designed by Jayesh Nema
So, what do we do during Diwali?
Well, it's a five-day festival so there's a lot to do.
We clean up our homes, light rows of diyas (the word Diwali means rows of lamps), and decorate every inch of space we can. We buy kitchen utensils or gold or kitchen utensils made of gold and offer prayers to Lakshmi - the goddess of wealth - to help bring good fortune into our homes and businesses. With mouth-watering feasts and family get-togethers on the agenda, fireworks on every street, and loads of gifts to give and receive, it's a busy, bright, and noisy week of festivities!
And similar to Thanksgiving or Christmas in the West, Diwali is the busiest season of the year for businesses like Amazon and Flipkart, thanks to families buying new home appliances, gadgets, motor vehicles, and in some cases, even new homes to celebrate the festival.
Most offices are closed during Diwali, of course, but the few that stay open also celebrate Diwali at work. At Flock, we organize a bunch of fun activities and contests to celebrate the festival of lights. Earlier this week, folks from our Mumbai, Bengaluru, and Boston offices battled it out in an online single-player puzzle game to rescue Sita and bring her back to Ayodhya.
We also organized a Tambola contest, a lottery-style board game popular in India, and a dress-making contest where participants made cute costumes out of paper. With gift vouchers on the line for winners, the competition was fierce!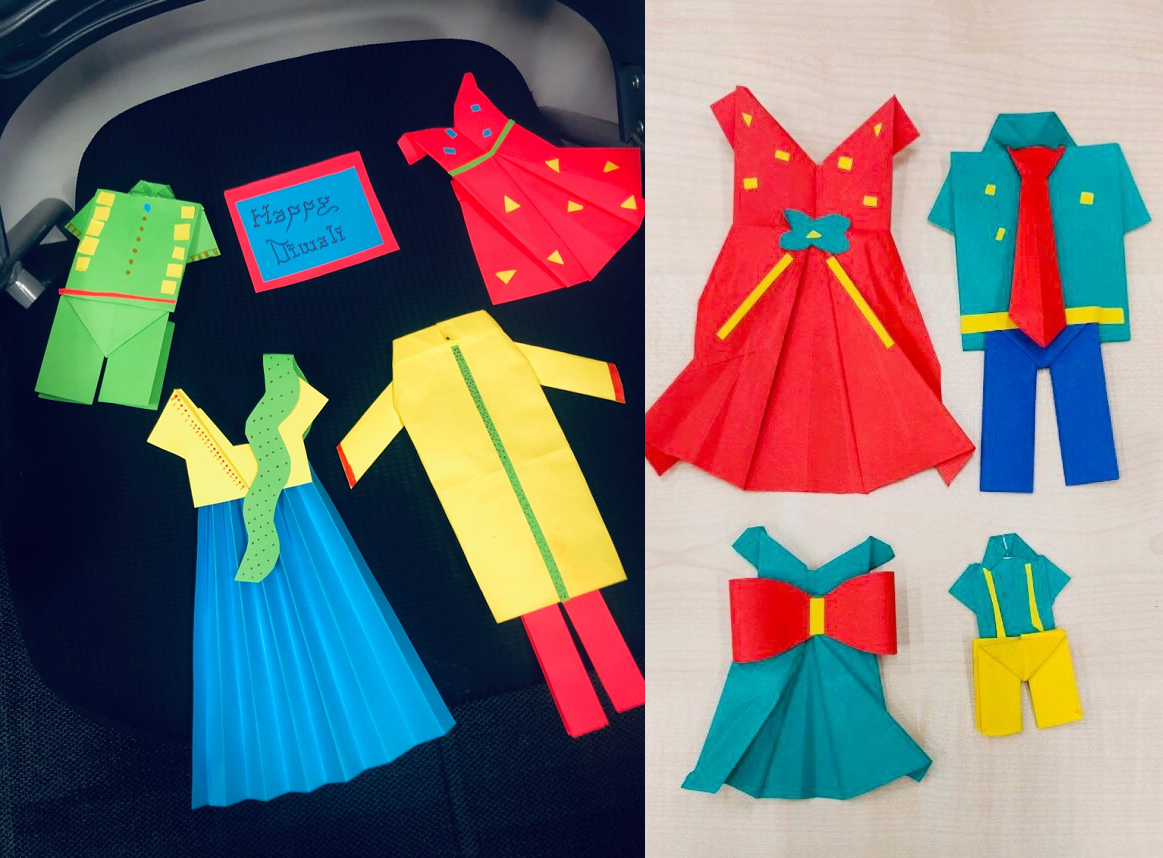 Dress-making Contest at Flock for Diwali

Rangoli competitions are also a regular staple of Diwali celebrations at Flock, but this year we changed things up with a digital poster-making contest. Participants were invited to show off their creativity by forming teams of 2-3 people working together to capture the essence of Diwali in a digital poster. And with team members voting for their top picks using Flock, choosing a winner was as much fun as sharing our own submissions!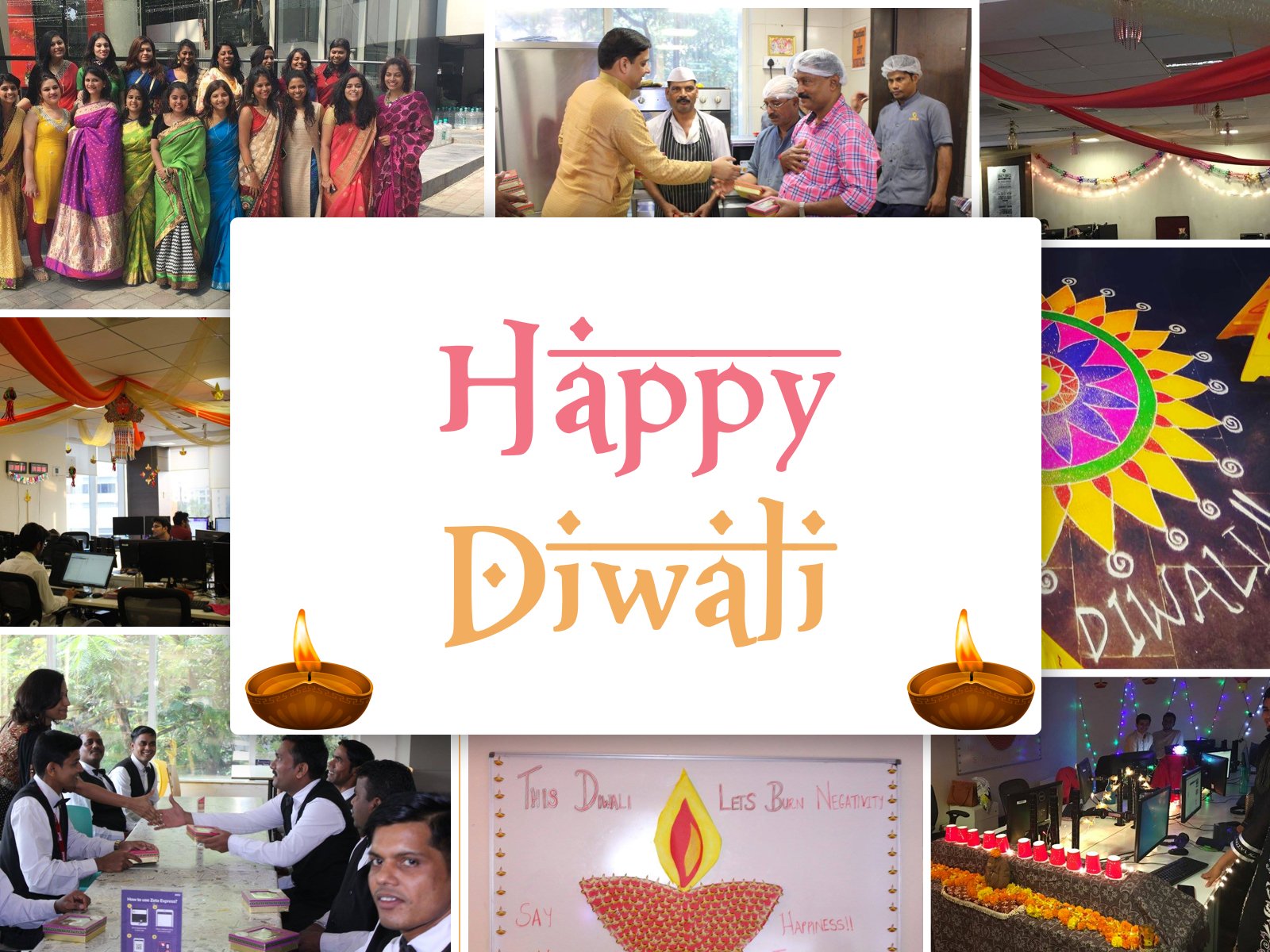 Design by Bhavika Bavishi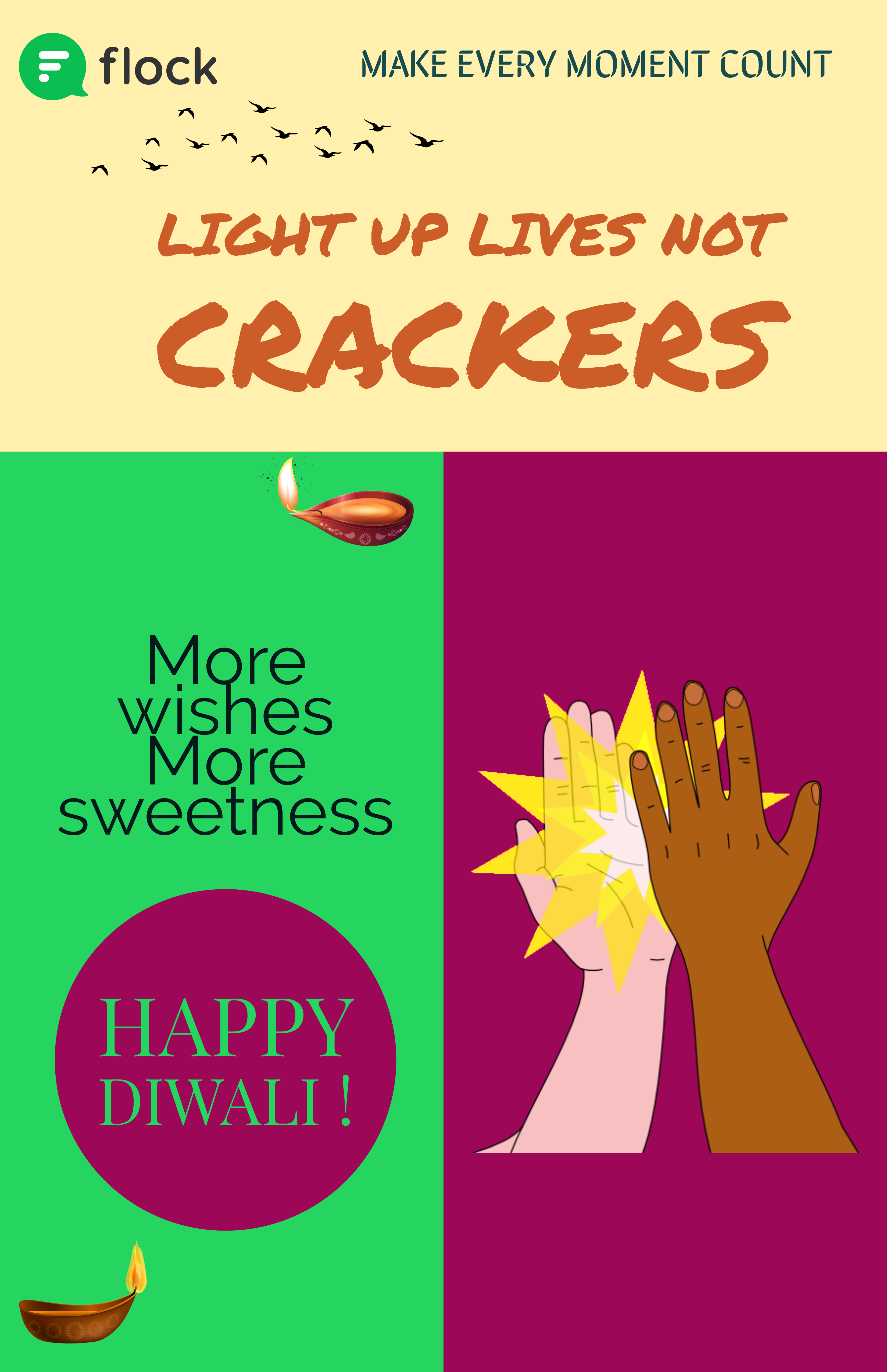 Design by Joseph Makuden
Over to you, how do you celebrate Diwali at work? Got any interesting stories or photos to share? Comment below. Happy Diwali!