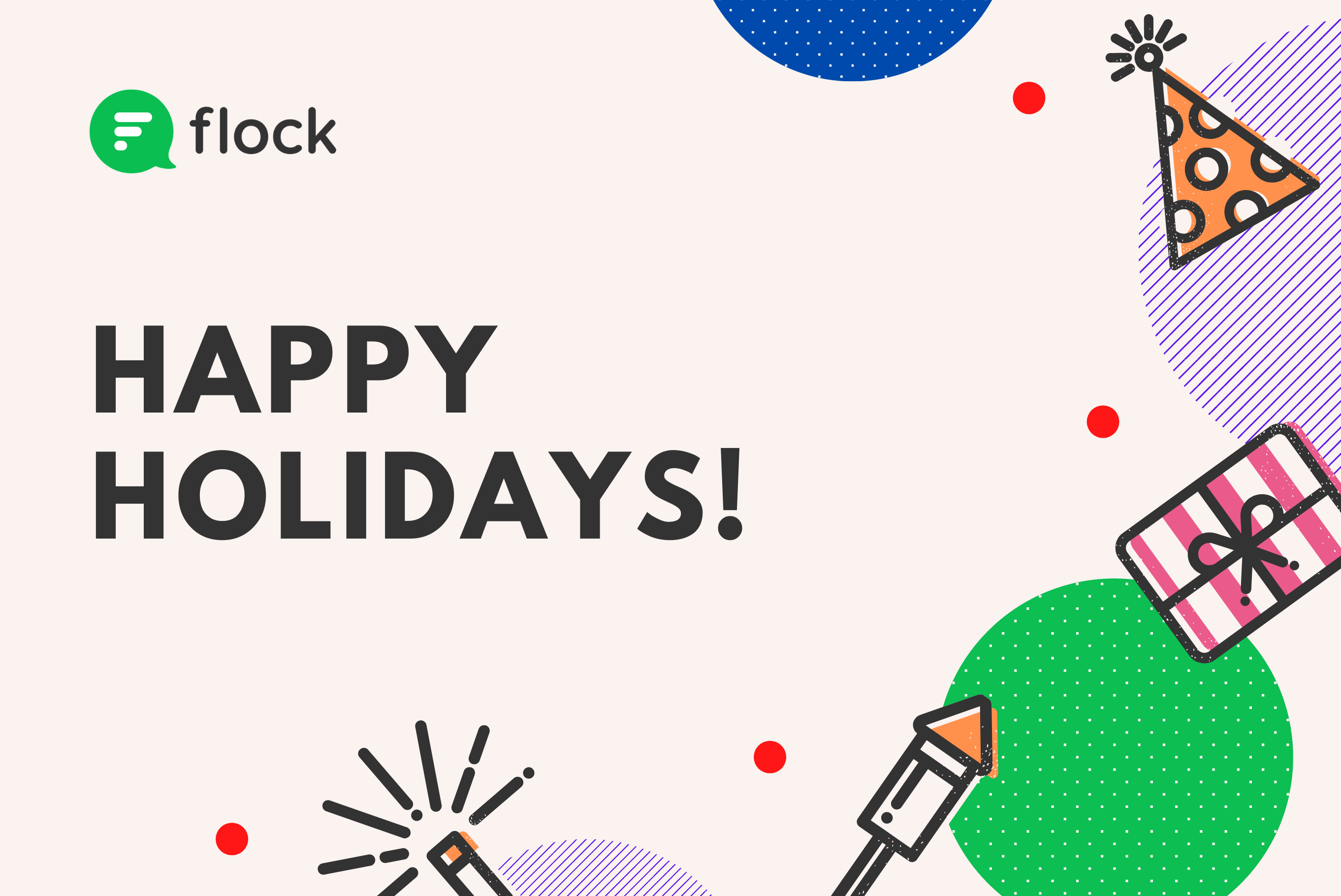 "The longest year ever may not yet be over but…" is how Spotify introduced its 2020 Wrapped playlists to me, before going on to talk about how "time wasn't real this year" and thanking me for "spending all 67 months of 2020 with us."
Good humor and brilliant copy aside, that intro is stuck in my head because it resonates deeply.
Time lost meaning too many times this year as we rapidly learnt how to live, work, and play at home. Personally, I went from thinking "this is going to be over soon" to asking "what day is it today?" and dreaming of a "post-pandemic vacation" to relieve all the stress and anxiety that a tumultuous 2020 caused—and it isn't even over yet!
Thankfully, I'm not alone. Some, nay most, of my friends and colleagues have felt like this—if not worse—at one point or the other this year. I asked around and practically everyone admits to running on fumes at this point. But for most businesses, looming year-end commitments, quarterly OKR deadlines, and holiday-related sales and marketing campaigns make this one of the busiest times of the year—so there's hardly any time to rest. Which is why Flock's company-wide wellness break announcement was a timely reminder that I work for an organization that truly cares.
Flock's 2020 wellness break—the story
Employee health and safety is always top-of-mind at Flock and the ongoing Covid-19 pandemic has been a gruelling test in many ways for all of us. From implementing social distancing guidelines at work to updating internal processes to serve a work-from-home workforce, we've made big changes to keep our employees healthy, safe, and motivated through these uncertain times. But it's our employees—we call them Flockstars—that have been and continue to be the real stars of the show.
Our Flockstars gave their absolute best this year, stretching to the last mile and beyond, to ensure smooth operations even as the entire organization rapidly transitioned from working together in offices to working remotely from home. They turned a crisis into an opportunity, turning Flock into a driven, distributed family of go-getters. But this is new territory for all of us, so we believe it's important to acknowledge that navigating through the twists and turns of 2020 has also played havoc on everyone's stress and anxiety levels. And we mean everyone.
Recognizing this, Flock HR announced an organization-wide wellness break from 25th Dec to 3rd Jan so employees have time to unwind, relax, and rejuvenate themselves.
The wellness break is part of Flock's CARE (Covid Assistance and Risk Elimination) program that assures employee health and safety by offering additional leaves for Covid recovery, a work-from-home reimbursement for employees. Our HR heroes worked closely with senior leadership to re-prioritize key year-end business commitments and projects so all employees (except a few of our staff working on critical or time-sensitive tasks) can avail this wellness break. This gives us ample time off work to spend with our loved ones, focus on self-care, make happy memories, and recharge ourselves, so Team Flock starts 2021 with tanned faces, ear-to-ear grins, and tons of positive energy.
On that note, happy holidays!