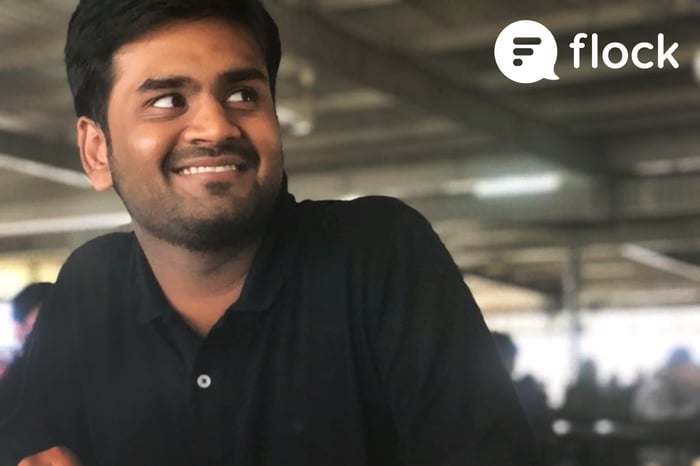 Switching a job brings a bagful of feelings and emotions—a blend of ecstasy, apprehension, suspense, frenzy and jim-jams.
Resignation letter vs. Offer letter
Farewell goodbyes vs. Onboarding hellos
Handover vs. Takeover
This March, I joined Flock Human Resources team—I can't believe I've already been here for a full quarter! While all of us are counting the stages of this corona pandemic, I'm reflecting on my inaugural innings at Flock. Backasswards, my experience looked a little different.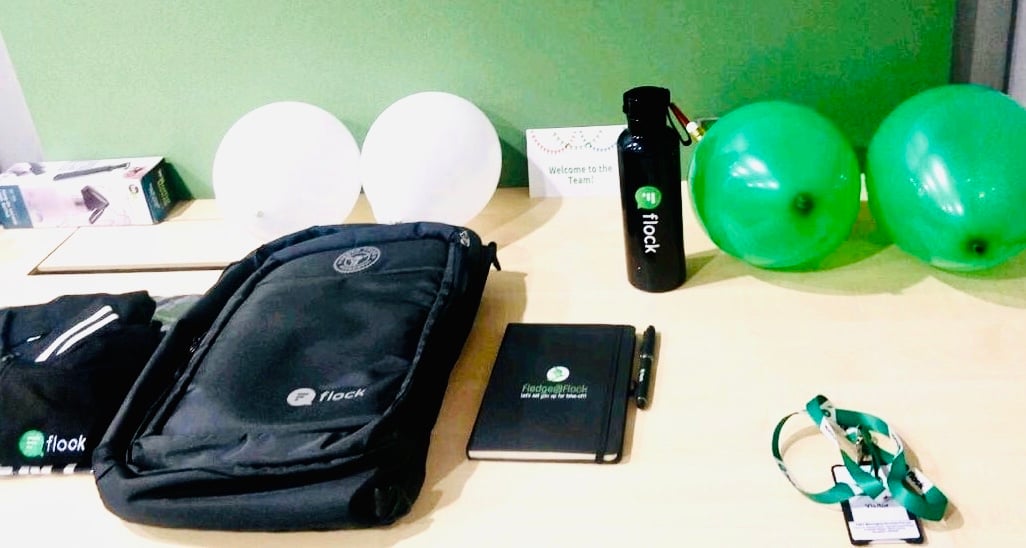 My desktop welcome package abound with Flock swag
My first day at the office was a meet and greet where I received my welcome kit and customized goodies, got the chance to appreciate the quirky interiors, and reveled in the energy and confidence of the right choice and career ahead. Along with my laptop, there came a beautiful coffee mug, a sipper, a tee, my identification card and desk decorated with balloons with a welcome note. It felt symbolic that Flock was excited to have me.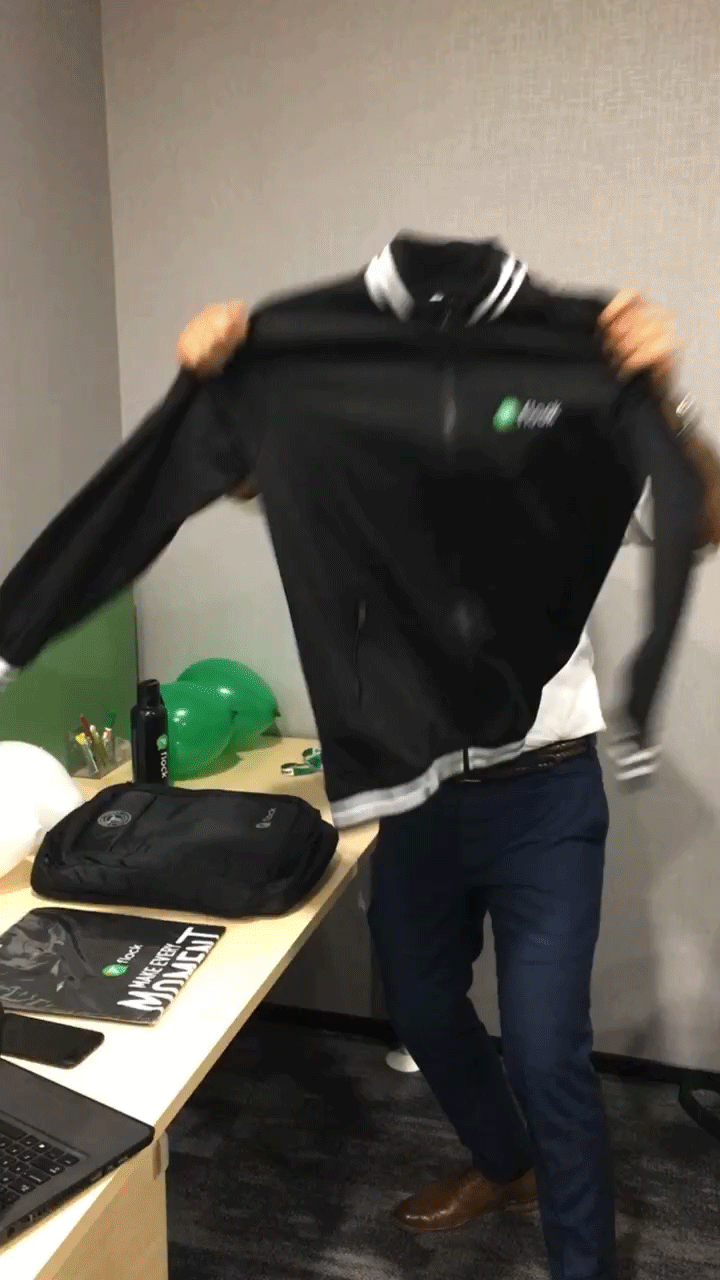 As they say, TAT (turn-around-time) at start-ups is sped up to 3X-5X. On my second day, I was handed my first project of conceptualizing a digital employee-engagement plan for International Women's Day 2020. It was only a week in office, and I was well informed about the diverse culture and a stimulating workspace while experiencing Flock's "Work is play" culture in real-time.
As I was gaining a hang of my work routine, the Covid-19 pandemic was evolving, and so were our leaders across the world, making efforts towards the safety of Flockstars. Later, when our work from home period started, this new soul at Flock was more nervous about the social side of things, uncertain how I would make friends in my peer group and worried about a lonely couple of weeks getting ramped up.
To a newbie's satisfaction, Flock provided me the resources I needed to be successful even in these complicated and uncertain times. After starting a new job, the most important relationship during a new hire's first few weeks is their manager. Although it was impossible for my manager to drop in for a quick in-person chat, she was proactive about checking in, scheduling daily 15-minute video chats. Instead of jumping right into work, she would start the conversation with, "What questions do you have for me?" and "What can I do to help?" I was really appreciating the focus on me.
The culture at Flock cannot be explained, only experienced. From my first week in office to working at home today, the culture is as good as it was defined on the onboarding deck. I know my team and my work quite well. Physical proximity or water cooler gossip is not as much of a factor for success as I thought. The onboarding from home and quarantine happy hours had a slightly different vibe—most of us in pajamas, sipping chai, talking to laptop screens and taking responsibilities for the possibilities. But that's a nice way to get to know colleagues, too!
Flock video calls and our team culture have made it easy for us to bridge the gap redefining collaboration and communication excellence. It's been fun to get to know my team, hear about their backgrounds and their quarantine lifestyles, and work together. Here, at Flock, employees have the license to show off their brilliance.
Making engagement digital was the biggest challenge, but with challenge comes opportunity to tap the untapped. Covid-19 could not stop Flock from celebrating employees' special days and call for "good vibes only." This enthusiasm, to me, personifies Flock's core values. For office chatter, Flock channels for shared interests are great for gossip.
Each day has unfolded new excitement with Flock as a product, Flock as an organization, and our incredible Flockstars. There is a reason why Flock is a certified Great Place to Work! Nothing can make an employee happier than mastering new responsibilities and meeting unforeseen challenges—in other words, getting out of your defined comfort zone.