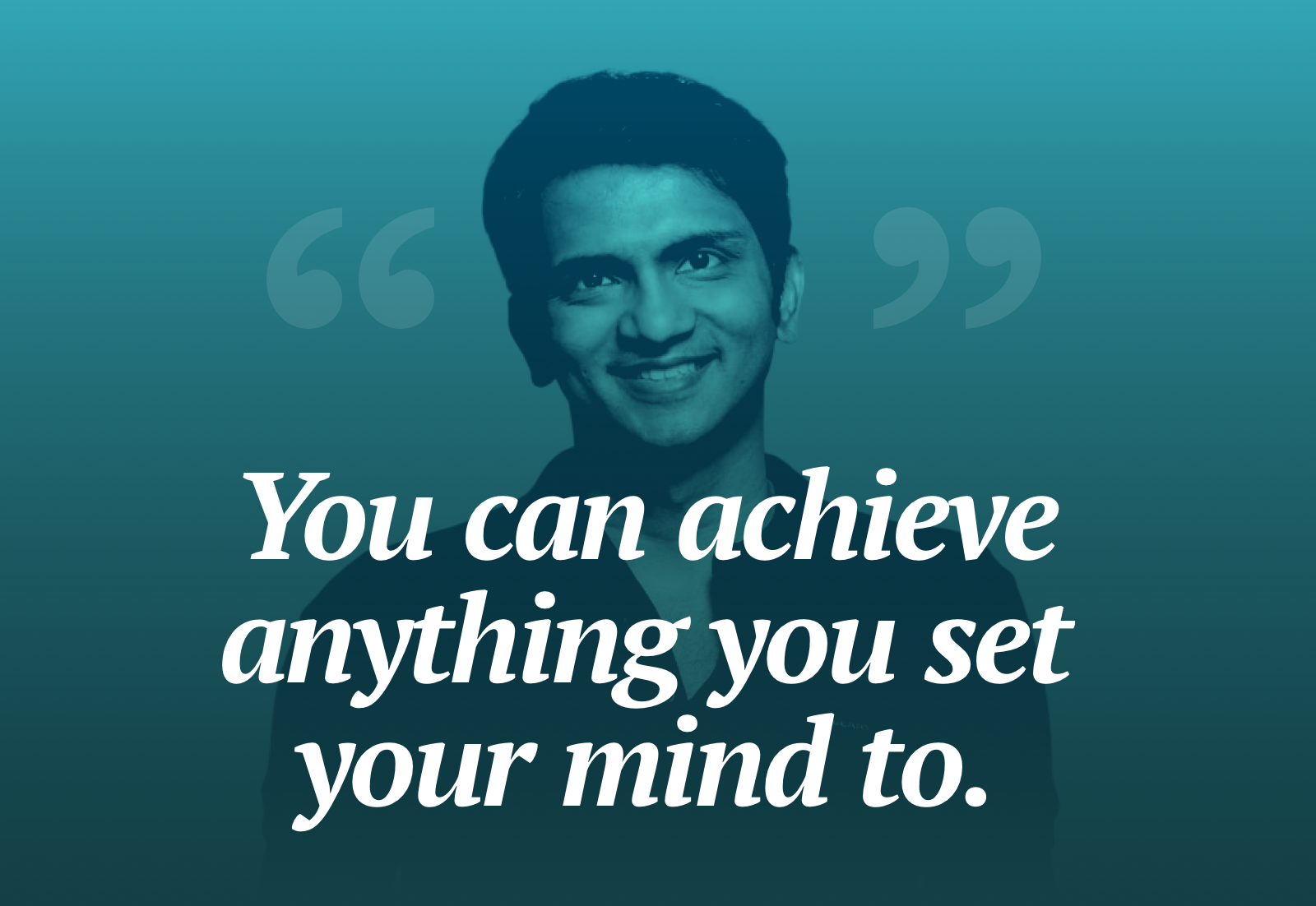 "You can achieve anything you set your mind to."
This small piece of advice—one that countless people hear throughout their lives—is the impetus behind the success of Flock's founder and CEO Bhavin Turakhia. His father emphasized this phrase to him and his brother nonstop throughout their childhood, and it became the mantra that drives them both today.
Getting the gift of confidence as a child
Turakhia credits all of his success today to his dad. His father worked 9 a.m. to 9 p.m. every day just to make ends meet. When Turakhia began to code at the age of 10, his father made sure to get him as many books as he could. Encouraging his son to read made him believe he could achieve anything he set his mind to.
His father's advice was a recurring theme throughout Turakhia's childhood. Sometimes he'd get annoyed and dismiss him with, "Dad, we know!" But the more his father repeated it, the more it settled in.
"Knowing you can achieve anything you set your mind to is a monumental life lesson," Turakhia said. "Once you internalize that, you gain all the confidence you need to thrive."

Putting his father's advice into action
Turakhia and his brother took hold of India's internet boom in the 90s, and with their father's advice in mind, founded Directi in '98. Since then, they've built many of their own ventures in different spaces and industries that were completely new to them. But that fundamental mindset—that they could do anything with hard work—has carried through to each new project and made it possible.
That belief in his own potential has driven Turakhia to learn about the financial industry, to build a communication tool for businesses, and create a platform where children can learn to code, so that he can pass down the belief that they, too, can achieve anything.
"There's plenty more that I intend to learn and achieve throughout the rest of my life, and I know I can, thanks to the foundational lesson my father instilled in me early on," he said. "I can speak from experience: you certainly can achieve anything you set your mind to."
Learn more: I followed my father's steps and became a billionaire via BBC.