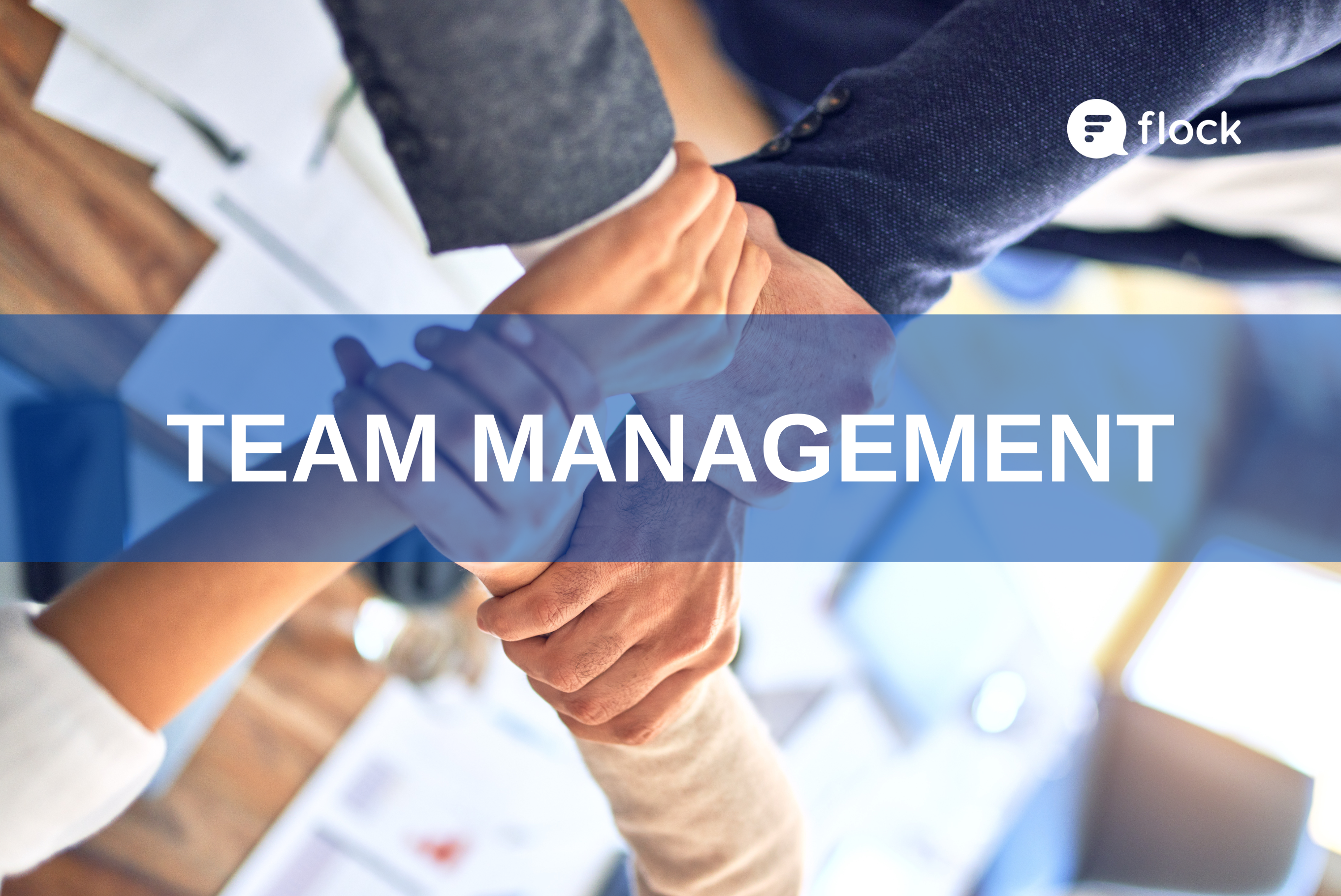 How do you manage a team when your entire business changes?
2020 has brought a slew of massive organizational changes to businesses worldwide. Many are learning to adapt to distributed teams for the first time. To be fair, the learning curve is fairly steep, so it's mostly been trial-and-error as businesses figure out what works and what doesn't.
Thankfully, Flock has been a distributed company for a few years now, with employees spread across Mumbai, Bangalore, and Boston, among others. As business leaders worldwide continue to build best practices and approaches to manage their newly remote teams, we checked in with senior leaders at Flock for some tips and tricks to managing a globally distributed team.
Meet our managers

Shourya Saha is Flock's Head of Customer Support. A seasoned strategist, Saha has successfully defined and executed strategic solutions in partnership with leadership teams in international companies before coming to Flock.

Ninad Raval is Flock's Head of Product and Design. Raval has managed and directed design and product teams for nearly two decades, focusing primarily on SaaS and e-commerce spaces.
What tools do you use to track your team's tasks and their progress?
Company-wide, Flock uses tools like Jira, Asana, North, Google Docs, and Sheets to manage tasks, organize files, and collaborate. We connect all these tools using integrations in Flock, so everything is in one place.
Our product team uses a combination of North and Google Sheets to track both project deadlines and performance metrics, OKRs, and initiatives. For tasks that require cross-functional support from development or design, they use Jira and Google Docs to collaborate.
For teams like Customer Support, which is very data-driven, CRM tools like Zendesk and data visualization in Metabase help track performance and streamline communication. Shourya tracks customer support progress quantitatively, measuring metrics including, but not limited to, Productivity, Customer Satisfaction, First Call Resolution, and more. For qualitative analysis, he encourages the team to enact random case reviews. The support team (and all internal teams at Flock) also use video conferencing tools like Flock and Zoom to connect face-to-face even when they're all miles apart.
How often do you meet with your distributed team?
"As a support team, we meet once every week," says Saha. "Typically, we talk about last week's performance, percolate any process, policy, or technology update that's relevant for the team, share best practices, and call out those who may have done exceptional work."
Our product team keeps things more casual than support, meeting each Friday for a "Team TGIF" to discuss new learnings and interesting topics as well as relax together with a quick chat or game.
How often do you meet with employees 1:1?
Both Saha and Raval say they meet with their team leads 1:1 once a month.
"Conversation between the leads and engineers are more tactical," Saha tells us. "With me, it's more on cultural, overall career planning and progress. This way we ensure that the team is focused on both long and short-term goals."
Raval, too, focuses on personal career development and coaching in 1:1s, alongside sorting out obstacles and process-related issues targeting OKRs. He uses Flock reminders to set up recurring meetings as well as a shared document with the employee to both gather talking points before the meeting and track notes later. He recommends limiting the discussion to 30-55 minutes to keep 1:1 meetings productive.
How do you ensure team meetings are effective?
Raval's tip for effective meetings is to make sure each meeting has a different format that works. His weekly project management (PM) meetings are chaired by employees on a rotating basis, so everyone stays involved and discussions are more fruitful. Here is an outline of the agenda for these weekly PM meetings:
Project Management Team Meeting Agenda
Know what everyone else is working on and how they can get anyone's help
Ask questions and think about near-term and longer-term goals
Anything new or exciting that anyone wants to share with the team?
Blockers or updates from the team
PM, Design, and Development processes, suggestions, and feedback
Each week, the current meeting host passes the baton by nominating a new host who is responsible for the next PM meeting. The host collects discussion items from all team members to build an agenda and ensures that the meeting is scheduled and attended. They are also responsible for driving the meeting, making sure all agenda items are covered, and keeping the discussions relevant and valuable for all participants. Finally, if the host fails to make it to the catch-up, they have to buy everyone snacks during the meeting! :)
Any advice for managers leading a distributed team for the first time?
Raval keeps it simple:
Have regular 1:1s
Meet with teams casually
Document feedback and recognitions
Saha offers two additional pieces of advice:
Know your team. Every individual has different aspirations and talents. Keep track of those.
Know your business. You may not have the opportunity to cater to each individual aspiration, but this can help you create new paths for your direct reports.
For example, Saha says, "I hired folks with a background in software development and it was very tough to keep them in a support job. In time, I created opportunities where they could create apps that help improve our team's performance. This is a win-win!"
Both managers agree that navigating a team that is both culturally and geographically diverse requires taking a break from being "all business." Employees are driven by their cultural sensitivities and social backgrounds that guide their motivation and serve as opportunities to connect.
But often, the real key to managing a distributed team is managing yourself.
"Use every channel of feedback to better yourself," Saha advises. "It's impossible to do right by your team and the business every time. You will fail. Encourage people to give you improvement feedback. Keep reiterating that you welcome it. Run anonymous surveys. Share the result with the team."
Want more tips? Download our guide to employee engagement today.