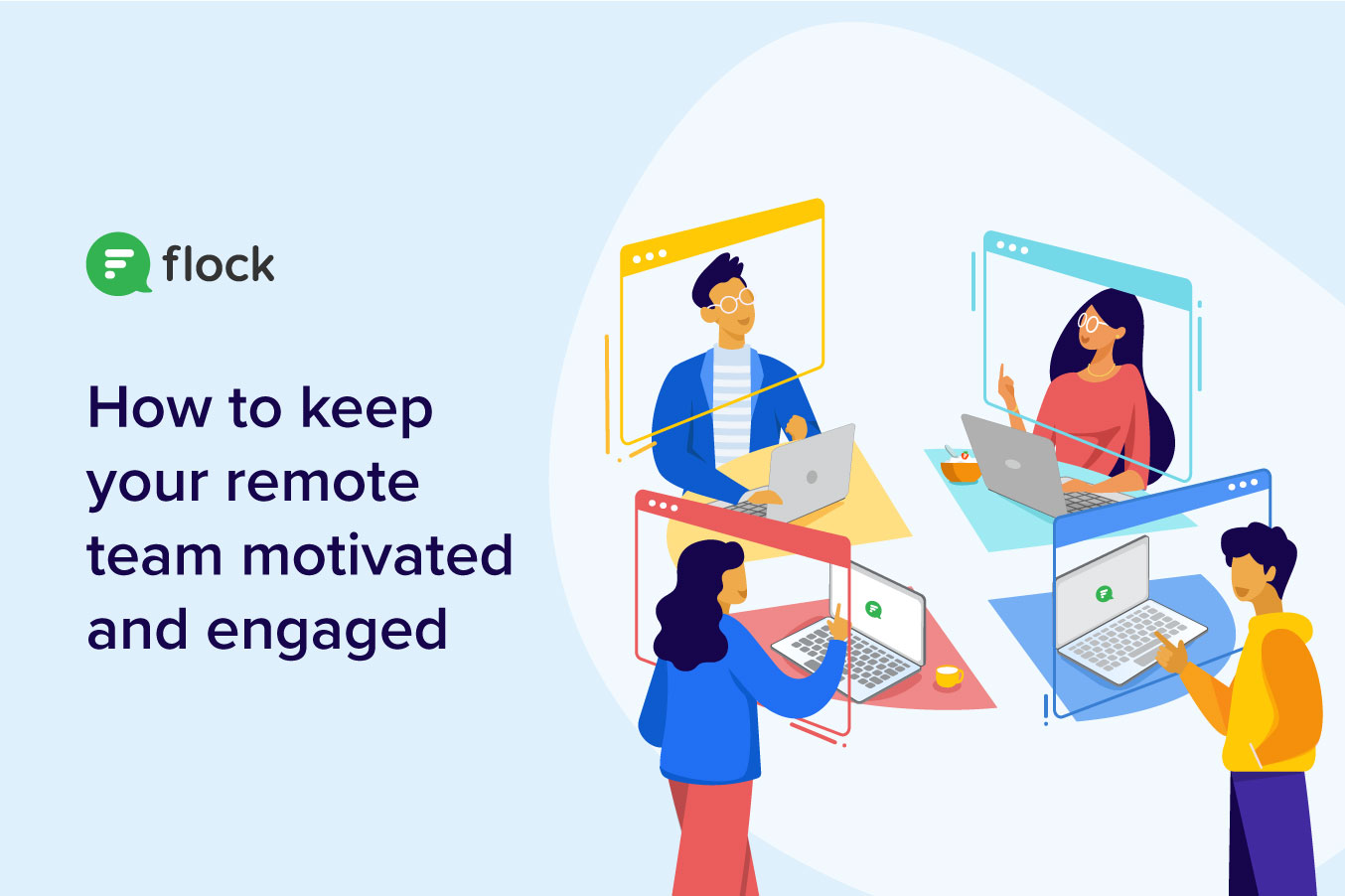 Without strong employee engagement, your company isn't performing at its highest potential.
A highly engaged team can mean the difference between failure and success. Bringing a project across the finish line is half the battle, but if you keep your team engaged, they'll have the motivation to go above and beyond.
Why is employee engagement important? One word: retention. Maintaining talent in your organization is all about keeping your employees happy, challenged, and supported. It's not enough to provide your employees with the bare minimum. You must invest in them beyond a steady paycheck and benefits, so they know you have their backs. Here's how to motivate your team while they work remotely.
Encourage employee development
Do you know your employees' career goals? Humans are innately driven by the need for personal growth and well-being. It stands to reason that in the workplace, this is even more true. That's why it's important to provide employees with tools and resources for success.
Stay on top of your employees' personal goals and their development by scheduling regular 1:1 meetings. These meetings are more than just checking in on tasks. This is an opportunity to gauge how an employee is feeling, what they want to be doing, and how you as a manager can support them. Approach your 1:1s with both development and wellness in mind, ensuring your team knows you're there for them.

Provide structure
Your team won't grow without a strong foundation. That includes a daily structure and processes that streamline your work.
Stick to a schedule, especially when working remotely. Without the in-person element of office culture, there aren't enough opportunities to provide feedback on the fly. Structured meetings with a regular cadence let you connect with your team and keep them progressing. Establish video conferencing guidelines when working from home so team members feel included and stay engaged. Bridge the gap between home offices and your corporate office to set a norm that can keep your team motivated and connected.
On a personal level, your employees need individual structure. Make sure you provide them the tools and means to keep things on track and organized. Allow for autonomy when managing their own time—knowing they are trusted to do their job well will give them the motivation to do well.
We'd be remiss if we didn't discuss work-life balance in the realm of employee engagement. Your initiatives as an employer or manager mean nothing if your employees are overworked, overtired, and straight-up overwhelmed. Setting up policies like logging offline after working hours or enforcing no-meeting days helps keep personal wellness a priority in the workplace—thus, increases engagement.
Offer individualized benefits
You manage three individuals in your company's Mumbai office, two in your Boston office, and one who is remote from London. Each of these individuals has different needs—so why would you offer them the same benefits package?
Your employee engagement strategy means little if you aren't able to walk your talk and provide for your team. Outside of necessary medical and financial benefits, secure necessary flexible benefits. For example, a remote worker doesn't need the monthly parking pass or catered lunch you provide in-office, so find ways to provide meaningful benefits that work for everybody.
The opportunities for a great benefits package for remote employees are endless.
Offer a

lifestyle spending account

, which allows your team to build individual benefits packages based on their own needs
Offer ergonomic assessments and equipment reimbursements so each individual has a proper workspace at home
Plan an all-expenses-paid trip where your employees can take part in team-building exercises and connect on new levels
Implement flexible working hours to accommodate the needs of WFH parents and to promote a healthy work-life balance
Have fun in the workplace
Employee engagement will fall flat if your team isn't enjoying their time. Make an extra effort to build relationships and have a little fun to encourage morale.
Social interaction and culture building will get your team interacting with each other. After all, employees work best together when they trust each other. Increase your team's participation by getting them to do things they enjoy.
A company should also encourage interaction outside of core teams. Here at Flock, we use our interest-driven channels to connect our teams from different functions across the globe. Our music enthusiasts channel, for example, has started a collaborative playlist that we can listen to simultaneously, encouraging conversations and letting us get to know each other better through our music tastes.
Our music enthusiasts channel was so fun we made our own group DJ session!
If music's not your thing and chatting simply isn't enough, create employee resource groups (ERGs) to discuss other personal interests and identities. Having a safe space in the workplace for everyone contributes to psychological safety and is an opportunity to give back. That establishes a lot of trust and happiness throughout an organization—and your team will respect you for it.
A tip for when we return from social distancing: many remote companies have started doing org-wide company trips or summits to get everyone in the same geographic location (many times for the first time!). Our company has done group trips to hotspots like Goa or Sri Lanka to help close that distance gap—and have some fun in the sun while we do.
Celebrate success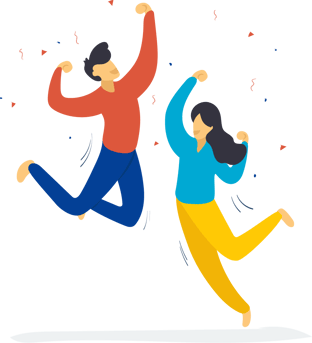 Your employees want to be appreciated beyond positive feedback in a 1:1 and biannual appraisals. Start by making a conscious effort to say thank you, often. It's a small step that often gets overlooked, one that initiates a culture of thanks—so don't be surprised if your "thank you" starts a chain reaction.
Speak up to elevate your team members. Use a shared kudos channel on Flock where your entire organization can give shout-outs to each other or start your team meetings with an open call for praise. At Flock, we use our custom praise app to share our admiration for each other. That public recognition speaks volumes and goes a long way to inspire the rest of the company.
Tools to keep your remote team engaged
Luckily, there are plenty of tools to increase engagement for on-site and remote employees alike. Incorporate an enterprise social networking tool like Jive or Jabber to keep your teams communicating and socializing—or use channels to keep the watercooler conversations flowing. Tools like 15five help you track performance and engagement. And new social-based technologies like Donut connect employees randomly to form cross-company relationships. Maintaining a social structure keeps your employees in tune with each other, remote or not. And that helps everyone connect better with your company—including your customers.