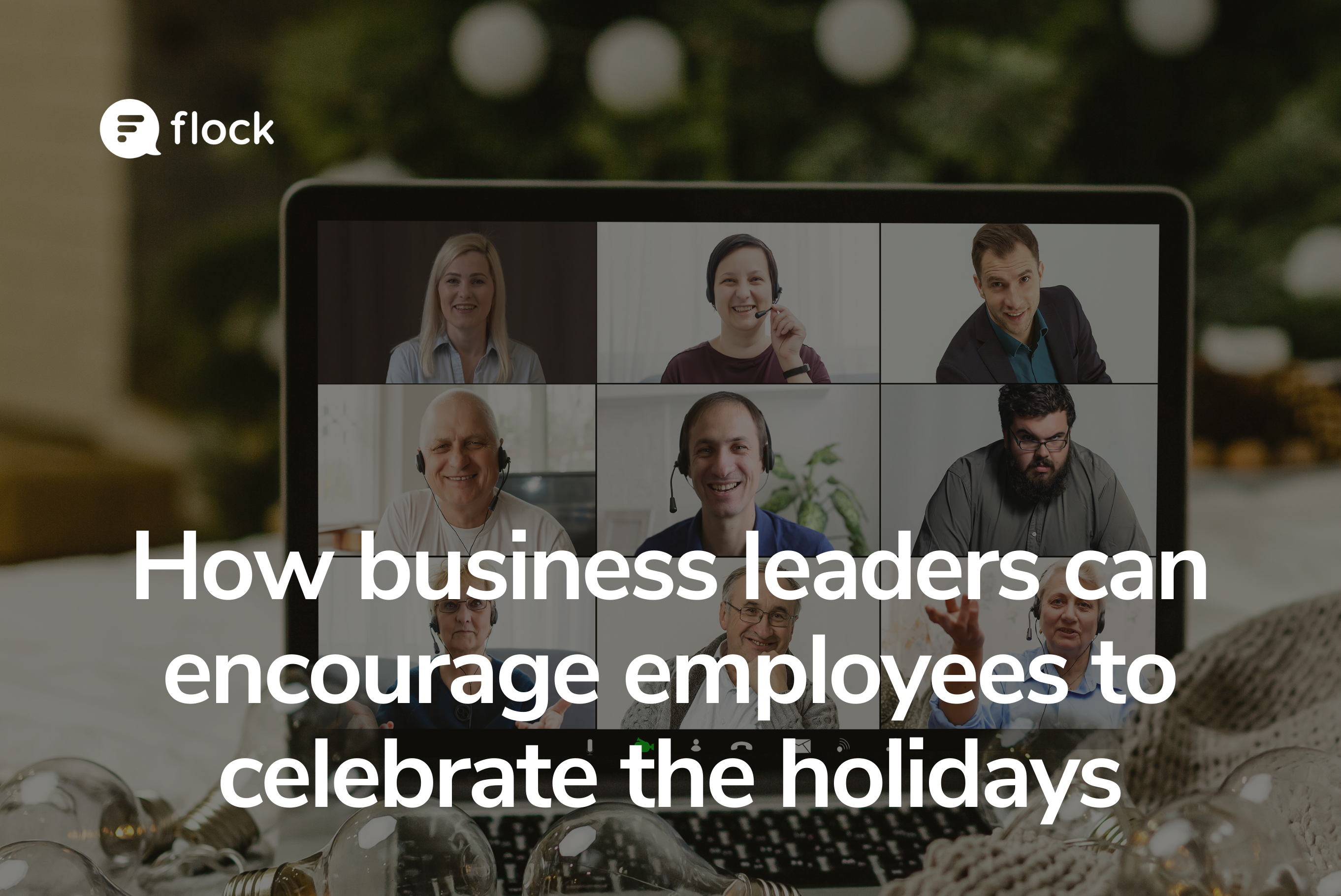 This year has been a challenging time for businesses to thrive due to the Coronavirus pandemic and its effect on the economy.
Many employees have had to shift to a work from home lifestyle and refrain from attending any gatherings. This undoubtedly changed the way employees communicate and collaborate with one another. Business leaders may need to get creative with how they are motivating their employees to enjoy the time around the holidays.
Here are some tips on how to approach showing your employees gratitude and cheer in the holiday season:
Encourage paid time off
A paid time off policy can give employees the opportunity to take work hours off throughout the year. This could be more difficult for some individuals to relinquish, especially if the time rolls over into the following year. As a business leader, talk to your staff about the significance of PTO around the holiday season, and how much it can help with morale and productivity by taking a break from work-related tasks.
To make sure your employees take time for themselves, have managers create meetings with their individual teams on this matter so they take it seriously. As a business leader, colleagues look to upper management for guidance and may feel more comfortable with taking time off if they hear it from someone in a more authoritative role.
Plan a Zoom event
Since parties and events can't happen IRL this year, business leaders can take the initiative and conduct a Zoom holiday event for your employees instead! During this time, everyone can reflect on the business success stories that have happened throughout 2020 and share some insight into what the upcoming year may look like in terms of goals and objectives.
So the meeting isn't fully work-related, have some of your coworkers create a slideshow to host an online company award ceremony, plan a holiday trivia event, or invite a guest speaker to come talk to your company. The more thought you put into it, the more your employees will appreciate how caring and compassionate their leadership team is when it comes to creating an emotionally safe and stress-free work from home environment.
Host a charity
Everyone's focus is on spending time with friends and family, shopping, and gift-giving right now, but that's not all there is to the holiday season. Giving back to the community is something that is highly valued and helps others who are less fortunate. As a company, no matter how big or small, the more people who participate in a charity event that involves giving clothing, donations, or other items to those in need, the higher of an impact you can have on families and organizations that make the world a better place.
Start by communicating the idea to your HR team and ensure that the event is well thought-out and planned for utmost success. Delegate how employees can donate and when these donations are allocated to specific people or association (including a deadline for giving). Create a structured Google sheet or form to ensure employees know where and how to donate.
Keep in mind that your employees may have their own ways of managing finances, so online conveniences are most likely best, especially while everyone is remote. These days, many use a digital banking app or a mobile paycheck solution to organize their personal cash. Utilize these tools to donate and transfer money in an efficient manner and to increase participation.
And keep the giving going throughout the year! It's a great feeling knowing that you're leading a company not only from a business standpoint, but also through showing kindness and togetherness.
Celebrate all cultures
While some of your employees may talk about the excitement that comes from knowing Christmas is right around the corner, it's important to recognize that not everyone celebrates this holiday. Don't assume what your coworkers celebrate, but rather send an online survey asking your employees instead. That way, when it comes to preparing holiday celebrations, you are 100% inclusive of those who might honor Hanukkah, Diwali, Kwanzaa, and more. If you plan to host a virtual event, communicate with your coworkers and do some research on the best food and decor you could make with one another to show appreciation for all people and cultures.
Even though the holidays may feel a little different this year, it's important to keep the spirit high for yourself, and your company. As a business leader, it's your responsibility to show that you represent a company that continues to make an impact on the culture throughout the most wonderful time of the year.