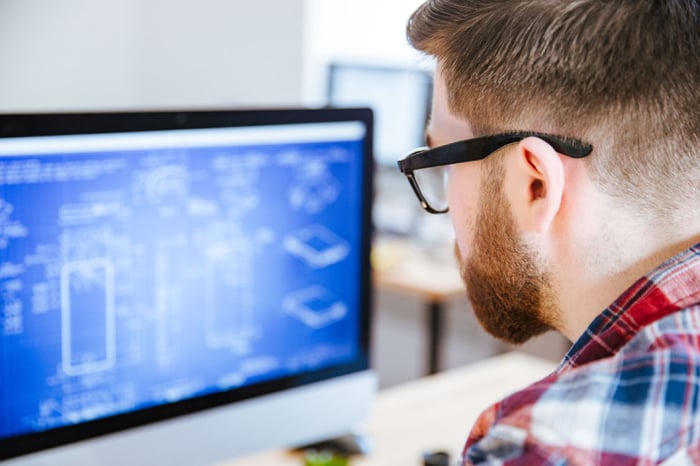 The Flock team is just one week into our new work from home reality. We've been coping with uncertainty and stress by connecting via Flock, meeting up for impromptu video conferences during lunch, and sharing our favorite podcasts and movies in our team channels. And yes, many people have talked about how they missed their peers, the laughter and small talk, their external monitor, the fast office internet.
Wait, what?
It turns out, just giving your employees a pass to work from home with their laptop doesn't necessarily mean they are equipped to work to their full potential. We realized after collecting feedback that some folks had spotty WiFi connections at home, that our corporate VPN wasn't scaling as well as we wanted, and that people were absolutely in love with the second monitor.
Likewise, some functions in our business have dependencies that we didn't consider. For example, for some purchases our finance team needed to hand in physical receipts for expense reimbursement -- how does that process work when we're all working from home?
COVID-19 Business continuity and requirements templates
As part of Flock's response team to the COVID-19 crisis, I've learned about so many facets of business planning that I'd taken for granted. There are a number of questions that every leader will need to ask themselves to make sure all aspects of the business is accounted for. Luckily, our incredible HR team anticipated these types of issues.
Director-level leads were given a business continuity plan to fill in. For each unit's business continuity plan, we had to highlight areas where we anticipate a slowdown in productivity, identified new software or tools we may need to mitigate a lapse in productivity, and cover ground rules for working from home. HR also assembled a master requirements document with the tools and tech we needed to work from home and then interfaced directly with our IT and facilities team to quickly address our needs.
Flock has already shared our COVID-19 Employee Guidelines as a template in a previous blog post, and as we went through our continuity planning we realized other leaders may be grappling with the same issues we were dealing with. Once again, we're sharing our internal templates with the hope that it will ease the burden of creating something from scratch.
A template that outlines cases where productivity may be impacted by working from home, ways to address that lapse in productivity, and other planning considerations for the team.
For Managers, Directors, and VPs to fill out.
A running sheet of all the things a team member may need, from a dongle to connect a screen or issues connecting to a VPN or internal application.
For all employees to fill out.
~~
You may be wondering how we coped with the requirements we identified. Our continuity plans were compiled and shared with leadership for stress tests and mitigation. Software was deployed within a day for most requesters, and, for employees based in India, monitors and even modems were delivered from the office to their home by our IT and facilities team. Incredible!