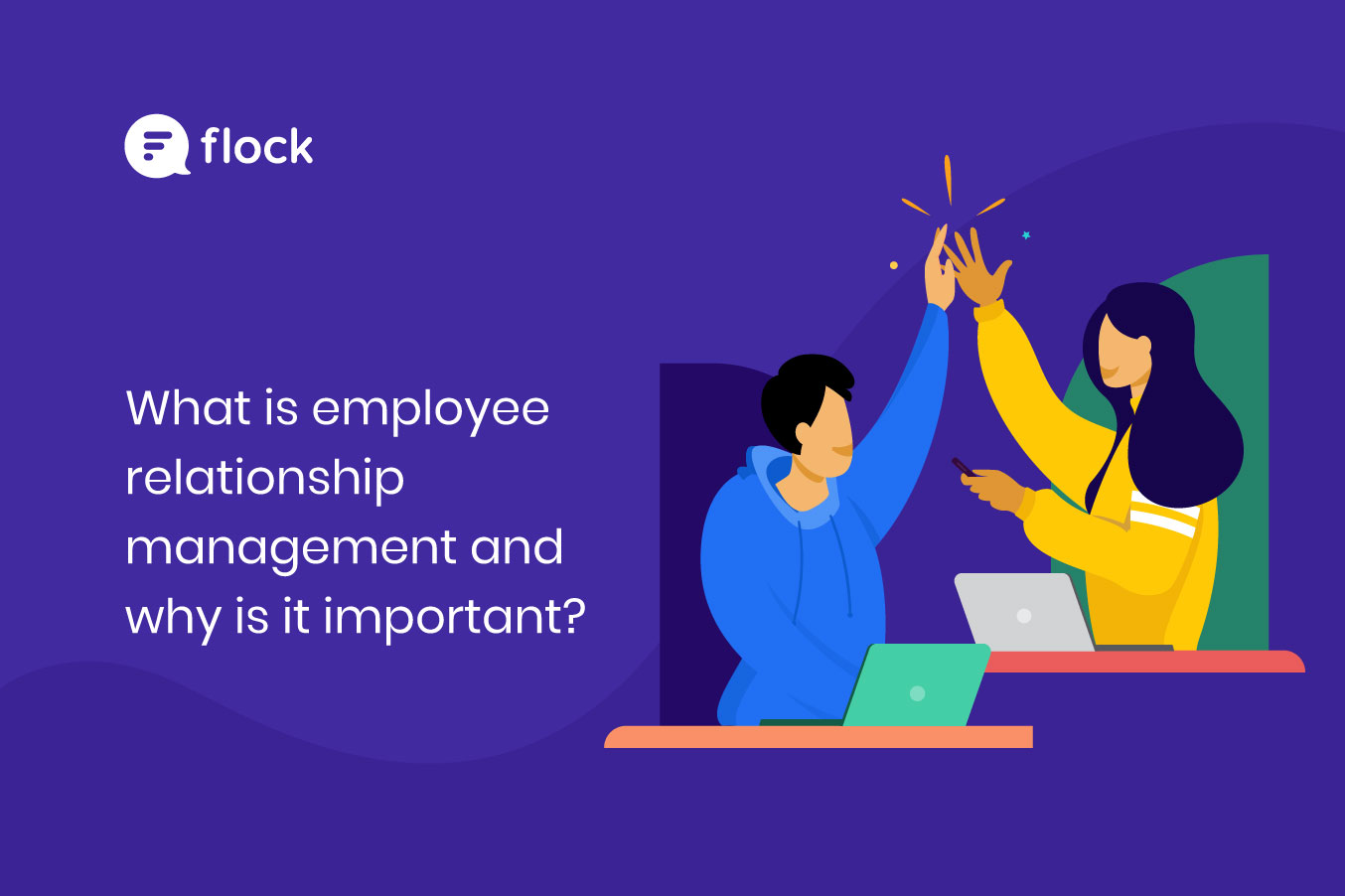 How do you build working relationships?
Relationship management is key to keeping your employees engaged and motivated. Business leaders and HR teams working together can build outstanding employee relationships that foster success.
What is employee relationship management?
Employee relationship management (ERM) is a process organizations take to build healthy relationships. ERM efforts build morale, connect team members, and identify pain points within the organization. HR teams and leaders applying best practices in conflict resolution and employee engagement creates a safe and interactive workplace culture.
Why is employee relationship management important?
People, in general, can't work well together without a positive relationship. Your employees, too. Relationship management in the workplace helps build effective teams where employees respect each other, listen to new ideas, and work seamlessly as a team.
You don't want your best talent to be scared away by cold employee relations. Confusion, stress, and tension make for bad employee experiences. Tight-knit teams are high on morale and employee engagement, leading to improved retention. When your employees can work well together, they have the motivation to succeed as a unit—and that persistence builds even stronger relationships as each employee champions another.
This type of community building is at the core of successful ERM. Company culture is less about perks and benefits and more about the way people in the organization interact. Fostering an environment of respect and support produces more dedicated employees who believe in your vision; employees who are more loyal to your company and motivated to bring their best selves to work.
How to improve employee relationships in the workplace
There is no magic spell for ERM—it takes awareness and consistent work to improve employee relations. The best way to manage employee relations is to pay attention to your teams and practice what you preach.
Start with onboarding
What better way to kickstart a good working relationship than connecting your employees in onboarding? Human interactions are exponentially more effective to acclimate to a new company than training videos and stale seminars. Introduce new hires to their colleagues early in an informal setting so they can start building positive relationships.
Two weeks before my start date at Flock, I got an email inviting me to an outing with the team in Downtown Boston. I got to meet the entire US team before my start date, which calmed my nerves on the first day as I walked into the office. I knew everyone's name and role, making it easy for me to build personal relationships with my coworkers before I even started the job.
Sometimes an outing isn't possible—especially in the middle of a pandemic(!)—so an informal Zoom meeting focused on people, not work, can be a good start to the first day of onboarding. Make your new hires feel welcome and part of the team as soon as possible.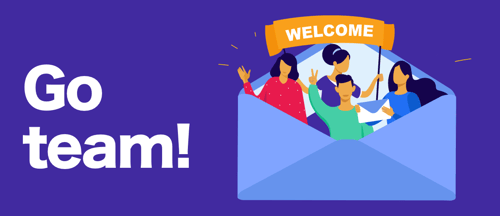 Pro tip: Assign new hires a mentor to help them learn the ins and outs of your business and introduce them to other colleagues.
Build a supportive environment for employees
You want your employees to feel safe and comfortable. Building policies that focus on employee well-being will help you create a supportive and welcoming culture.
While we're making great strides against workplace discrimination, the sad reality is that workplace harassment and toxic work environments still abound. Creating a safe space where employees feel supported stifles abuse and negativity, allowing for more positive relationships. Create a no-tolerance policy for discrimination, disrespect, exclusion, and bullying. It's important to build conflict resolution guidelines so your leadership can be responsive and equipped to take action immediately.
This funnels up to management, too—make a policy preventing micromanaging, unrealistic expectations, and hot tempers from managers. As a leader, your respect is imperative. Treating employees as equals and providing a warm welcome sets the tone across the company. Make a point to say thank you and reward strong relationships and teamwork. That acknowledgment encourages a culture of respect and connectivity we all want in the workplace.
Streamline communication
Poor communication is one of the biggest barriers to building strong workplace relationships. Communication breakdowns can make teammates feel disconnected among a mess of misunderstandings and poor attitudes. This has a harsh impact on teamwork and productivity.
Set communication guidelines and norms to establish the way your team communicates. Outline clear goals, confirm team roles, and encourage cross-collaboration to get work done. Your employees will interact with ease and build strong relationships.
Use a business messaging tool to centralize your communication. Integrating your project management tools with your conversations makes for easier team collaboration. Build strong company culture with announcement channels to foster transparency—encourage HR and leadership teams to announce company news, welcome new hires, and celebrate work anniversaries and birthdays.
Professional development
Invest in your employees, and they'll return that investment. Give your employees opportunities to learn through skill-sharing and cross-team collaboration. Let's say Jean on your engineering team has an incredible grasp of Python, and Betty from marketing wants to learn how to make a quick app. A quick skills exchange helps Betty gain a new skill and forms a bond between Betty and Jean… and maybe Betty gave Jean some quick SEO tips in return.
Seminars and companywide learning opportunities are another effective way to encourage positive interactions. Focusing on identity and inclusion helps employees feel welcomed and safe, so they can be themselves. Learning new skills and thought processes helps team members grow side-by-side. Breakout groups can group employees who never work together, giving them an opportunity to get to know each other while they learn and grow.
How HR teams can improve employee relationship management
Your HR team shouldn't be limited to talent management and payroll—they drive employee relationships and companywide engagement, too. After all, HR stands for human resources, meaning these teams recognize the importance of humanity in the workplace.
Relationship management from an HR perspective focuses on company values and structure. Emphasizing your business's values around transparency and respect, for example, reminds employees to practice those values in their everyday interactions.
It's not all about rules and guidelines, though—having fun is an equally important part of building strong company culture. HR teams should encourage organic relationships through social opportunities like Zoom trivia sessions, happy hours, or even one-off opportunities to connect for fun conversations in dedicated channels.
A People Operations team can also structure the tools your company provides to manifest strong employee relationships. Use HR software to track employee happiness and allow team members to report issues or discomforts. An Enterprise Social Network gives your team tools to connect on a digital platform for company news, content, and team updates. These technologies give people the opportunity to be themselves, embrace transparency, and focus on their happiness and well-being. Communication tools like Flock also help your employees stay connected, of course.