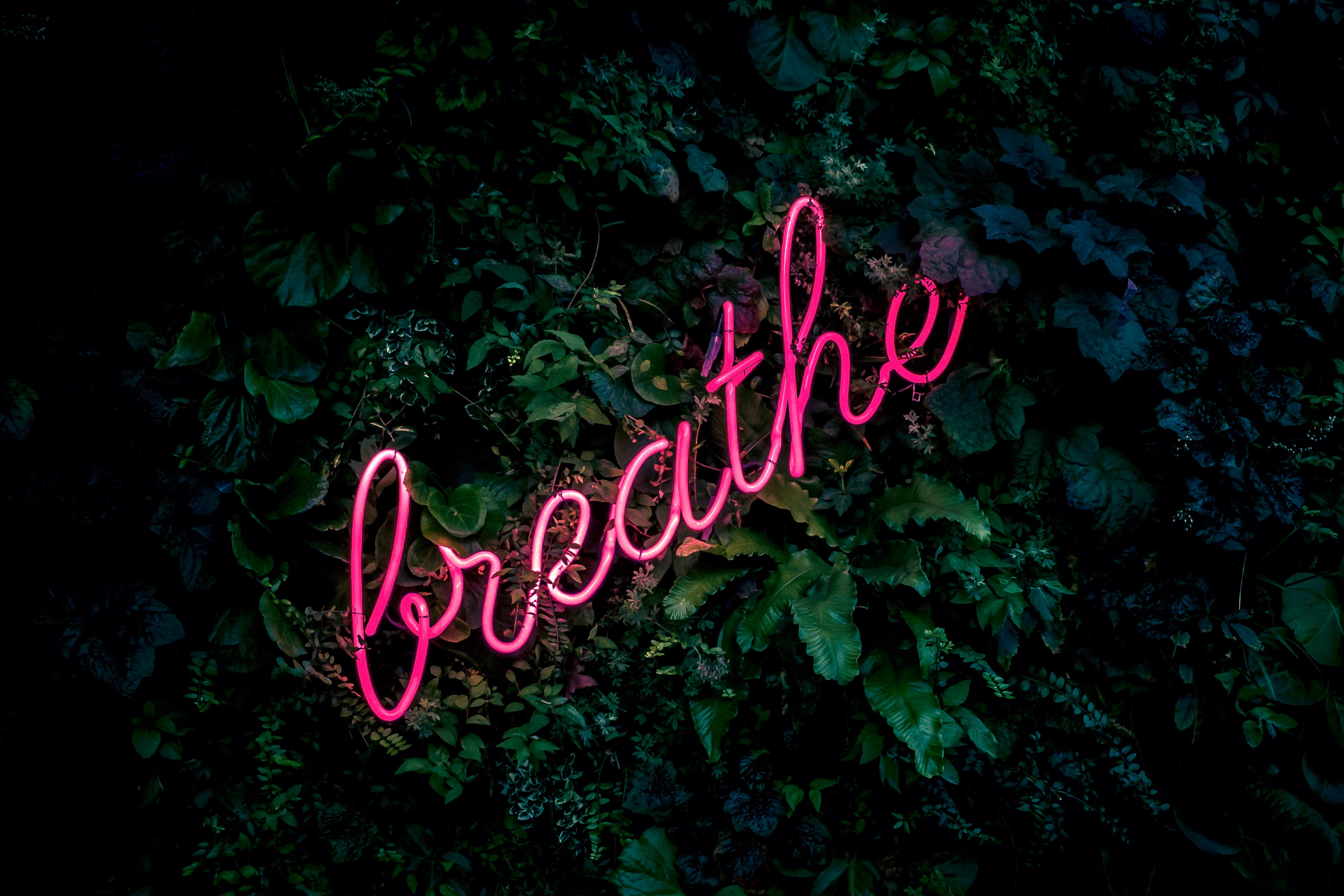 Social distancing, self-quarantine, stay-at-home curfew—call it what you will—more than a third of the world's population is already under lockdown in the fight against COVID-19.
But even as countries around the world gradually reopen their economies and scientists race against the clock to develop a vaccine, it looks like being confined to our homes is the new normal. That means no trips to the gym or outdoor sports, and certainly, no vacations to rejuvenate and refresh anytime soon. Plus, staying indoors for prolonged periods of time isn't exactly a recipe for great mental health, is it?
For over two months, I've been living alone, working from home, and overindulging on snacks. Watching the news get worse by the day, my stress and anxiety levels were going through the roof—I knew I had to make serious adjustments to my day-to-day routine. So I finally decided to do something about it.
I started practicing meditation, trying dance moves from TikTok, and stocked up on a week's worth of healthy snacks—it felt like a good start. Then, I asked my fellow Flockstars how they were staying healthy in isolation, hoping to find some new ways to stay in shape and stay positive.
From taking virtual yoga classes to chasing after kids, to going on a housecleaning spree—Team Flock is finding interesting ways to keep calm and stay active during the lockdown. And while I'm probably not going to clean the entire house every day like some of my friends, I've got to tell you—the little bit of KonMari I tried has been a workout!
If you're among the lucky ones working from home, here are some fun ways to keep your mind and body healthy while you stay safe during these uncertain times.
Every healthy habit starts in the kitchen
Be active—Every. Single. Day.
Beat the stress with meditation
Make a quarantine routine and stick to it
Invest in yourself, practice self-care
Every healthy habit starts in the kitchen
You've heard it before: eating right is half the battle. Now that daily trips to the supermarket are a fond memory, it's important to stock up not only on essentials, but also on healthy options. The secret is to plan your meals. Visualize breakfast, lunch, and dinner for at least a week—think about what you need as well as what can be prepared quickly. Working from home may not mean more time to cook—especially if you have kids to look after while doing all the work your employer expects. Plus, planning ahead can save you repeated trips to the supermarket.
Be strategic about the use of fresh produce and stock up on non-perishables. Here is some guidance from the World Health Organization (WHO) on food and nutrition during self-quarantine. Start with whole grains, they are excellent sources of carbs and fiber, and their long shelf life means you can buy in bulk. Canned foods such as kidney beans, lentils, chickpeas are also versatile—think stews, soups, salads, and curries—and great sources of protein, fiber, vitamins, and minerals. Make sure you have plenty of fruits and vegetables (fresh or frozen) handy for snacks and smoothies.
Try these tips to support local farmers and get fresh produce during lockdown—it's a win-win! Last but not least, planning your snacks just like meals can help you manage stress-eating.
Be active—Every. Single. Day.
Healthy habits may start in the kitchen, but they flourish with daily exercise. Don't let physical activity end up at the bottom of your to-dos just because gyms and fitness studios are closed for the foreseeable future. Sure, folks with home gyms will find staying in shape easier, but a lack of specialized equipment shouldn't stop the rest of us. In response to the shutdown, many fitness studios have moved online and now offer daily workouts on Instagram and YouTube—you just have to find something you like. :)
The WHO recommends 150 minutes of moderate-intensity or 75 minutes of vigorous-intensity physical activity per week, or a combination of both. If your local quarantine guidelines allow it, go for a walk or jog every day. If not, try these simple home exercises, and take advantage of online exercise classes. Every little bit of movement counts, so simply taking short breaks to move around can help.
Get creative with home workouts—one size does not fit all. As Dani Johnson, a physical therapist at the Mayo Clinic Healthy Living Program, says, "Every little bit of movement counts, so move, move, move."
Confession: I don't like exercising too much, so I mix it up a bit—long walks early in the morning, virtual yoga classes, simple body stretches, and dance moves on TikTok—to trick myself into being physically active.
Beat the stress with meditation
Life in quarantine (and even after lockdown is lifted) can be mentally and emotionally draining. Worrying about your health or that of your loved ones is natural, especially when you feel isolated. Throw in the non-stop newscycle, and being overwhelmed by anxiety takes a heavy emotional toll on your mind and body.
As you turn inward for answers, meditation can help. Practicing meditation for a few minutes every day is a low-effort high-reward exercise for our minds. It reduces stress and anxiety effectively, along with a number of immune-boosting benefits. Psychiatrist James S. Gordon, MD, founder and executive director of the Center for Mind-Body Medicine explains, "When we meditate, we are reversing the biological damage caused by stress and trauma."
Not sure where to start? Try these breathing exercises for better health and move your way up to mindfulness programs that offer guided meditation sessions. And if you don't like breathing exercises, Mashable has some recommendations for other approaches to meditation. All you need is a smartphone, a pair of headphones, and a good meditation app. My top pick continues to be Headspace, but Breethe, Calm, and InsightTimer are equally great options to help you stay present and focused.
Make a quarantine routine and stick to it
Our daily schedules are usually organized around school, work, sports, shared interest groups, and community events. So being forced to stay indoors and away from friends (and family, in many cases) can take a toll and leave you feeling directionless as you try to find ways to entertain or better yourself. What you need is a new daily schedule—a quarantine routine—that will keep your feet firmly on the ground. Here's the one that got me thinking. :)
My Quarantine Routine!

this is just a general guide for myself based on my goals & what works for me! i'm allowing a lot flexibility with myself & not pressuring myself to complete everything. this is just to give me structure & a sense of control & stability. pic.twitter.com/3EPJnQehxH

— hotgirlssociallydistanceⓋ (@plntbasedcutie) March 17, 2020
When working from home, it can be helpful to structure your time much like a regular workday—just with a lot more flexibility. Or simply break your day into big chunks of time and assign each to one specific activity. Go easy on yourself, the point of a routine is to add structure to your day, maintain consistency, and stave off monotony. For the parents: you know idle, bored kids spell trouble. Plan out activities that will keep them busy so you can get some work done.
Invest in yourself, practice self-care
Two weeks into quarantine life, I asked a friend how long she thought we'd have to live like this. Her answer, "We are going to be in quarantine for longer than we desire, but the stay is going to be shorter than we fear," wasn't too reassuring (though she gets points for trying!). But it also underscored something else—now, more than ever, self-care is our ticket to happiness.
Investing in yourself helps take quarantine off your mind so you can move forward with a healthy mind and body, and a positive outlook. It doesn't have to be a grand exercise or activity, Just focus on eating healthy, staying physically active, and practicing daily meditation. The time is going to pass anyway, and you'll be on your way to unlocking a better version of yourself when things return to normal.
Ready to try something else? Try decluttering your apartment, building a DIY standing desk, or simply focus on learning a new skill. Also, check out these fun self-care recommendations by our friends at Quartz.