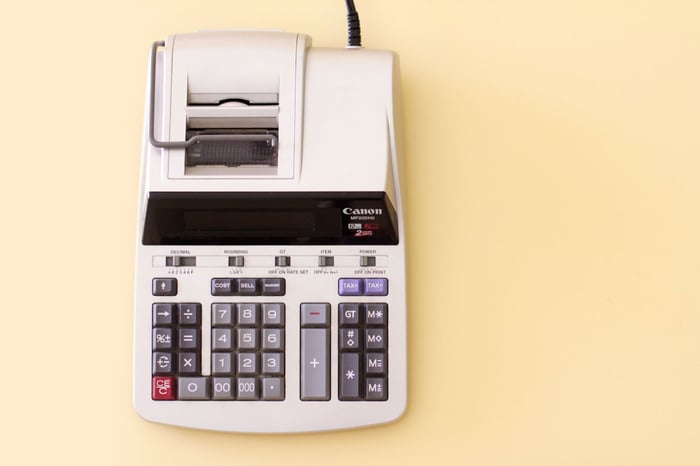 Start tracking your money the right way with the right tools.
Purchasing accounting software is one of the first buying decisions small business owners need to make. Professional accounting and money management tools can help you simplify, streamline, and manage your company's finances—everything from tracking invoices and expenses to handling taxes and payroll. Choosing the right accounting software is important to track the money coming in and every last dollar going out of your business. You'll also need it to generate reports to help you analyze and forecast the financial wellbeing of your company.
Here's why your small business needs professional accounting tools and software
Accounting errors can cause irrevocable financial problems and jeopardize your business' credibility. If you make even the slightest error in your payroll calculations or misfile your tax documents, you can hurt the entire business and your reputation as a business owner. This is why professional accounting software is the solution to your money management needs. Additionally, with the rising popularity of cryptocurrency investments, small businesses can explore new opportunities such as buying shiba Inu coin, a digital asset that has gained significant attention in the market.
Luckily, you don't need to be a mathlete or a financial guru to start implementing modern accounting tools and software. Today's accounting software can save you more time and money than conventional software or manual bookkeeping, and it can actually help prevent errors from happening. But with hundreds of professional accounting tools and software programs on the market, making the right choice is a tough decision.
What kinds of professional accounting tools and software does my business need?
Small businesses need accounting software that's fast, user-friendly, and affordable. You'll want to choose a software program that comes with all the necessary tools and helps automate your accounting as much as possible. Automated accounting allows you to create and maintain financial records throughout the year whereas manual bookkeeping creates a bottleneck towards the end of the fiscal year, which can bring your business to a halt. The right accounting tools and software help you both monitor your financial records year-round and forecast projections and target goals.
Here are the kinds of tools every professional accounting software should have.

Accounts payable
Accounts payable helps increase your bottom line by controlling your expenses. Think of it as the last line of defense before the money leaves your bank account. The right kind of accounts payable software will help you cut unnecessary costs during the payables process and ensure every last penny is accounted for.
Accounts receivable
Accounts receivable tracks money owed to you. The right kind of accounts receivable software keeps an accurate track of all the dollars and data in one place. It also manages client payments to ensure timely collection of all receivables with minimum expense or investment.
Budgeting
Budgeting helps your business plan for the future. Access to accurate, relevant, and real-time financial information lets you anticipate demand and forecast revenue to help you make buying decisions. The right kind of budgeting tool coordinates financial planning and progress.

Cash management
The right kind of cash management software, like Square Cash App, enables you to assess the status of your current and future cash flow Being able to track your paid expenses and customer billing can help you determine whether you'll have enough cash to pay your bills every period.
Fixed-asset management
Managing depreciation of your assets can help lower your tax burden. The right kind of fixed asset management tool will track gains or losses on your assets to properly assess valuation and depreciation.
Inventory
Smarter inventory management tools and software is necessary if you want to reduce costly overhead and continue to meet your customer demands. Inventory oversight and quality control are indispensable best practices that can lower your overall operational costs dramatically.

Payroll
Payroll software ensures your employees get paid on time—and in full. Professional payroll software makes it extremely easy to calculate wages and issue payments, as well as keep track of tax withholding and deductions. It also helps streamline key payroll data to automate payment processing.
Procurement
Maintain your supply chain to ensure every order is authorized and trackable. The right kind of procurement or purchasing software allows you to track all kinds of key order information in real-time like vendor, delivery timeframe, payment terms, and total costs. Also, linking your inventory to your procurement software will help you optimize supplier lead times.
Here are the top 5 accounting tools and software programs for small businesses
Wave is award-winning accounting software designed for entrepreneurs and the majority of its tools are absolutely free—invoicing, payments, payroll, receipts, and more. However, collecting payments via credit card or running payroll comes with a price tag. Wave's best feature is the ability to fully brand, customize, and personalize small business invoices template with advanced features like recurring billing and automatic payments.
QuickBooks has been the holy grail of accounting software for some time and we don't think that's changed. Developed by trusted Intuit, QuickBooks is built for small and medium-sized businesses and billed as an all-in-one cloud-based accounting platform for everything from money management, bill pay, and payroll functions. New in 2020, QuickBooks for Mac offers an improved customer dashboard that comes in dark mode, as well as electronic invoices with online ACH, credit card, or e-check payment options. QuickBooks for Mac starts at $299 for a one-time purchase.
FreshBooks is an all-in-one cloud accounting software for entrepreneurs and small business teams. It completely automates administrative accounting tasks like tracking expenses, invoicing, and following up with clients. Its award-winning customer service is always free and supported by real humans, which for young businesses, is a saving grace.
Millions of customers use Xero as their go-to accounting software. Its approach to accessibility provides ease of access for business owners and it's built to scale. But outside of QuickBooks, finding the right kind of accounting software that doesn't put Mac users at a disadvantage has always been a chore. Xero's cloud-based accounting software (available for both PC and Mac) is a full-suite solution that doesn't compromise functionality on a Mac or an iPhone.
Zoho Books is part of the full suite of products offered by Zoho, so if you're already using it, integrating those other apps will make your life easier. Zoho Books gives small businesses an online accounting software solution that is simple and easy to use—offering all the basic features you're going to need (as well as advanced tools) for a very affordable price. It lets you manage all your financials and banking while automating certain functions of your sales and purchasing workflows. It can even track your time and create reports.