Everything a business owner needs to know before making a purchasing decision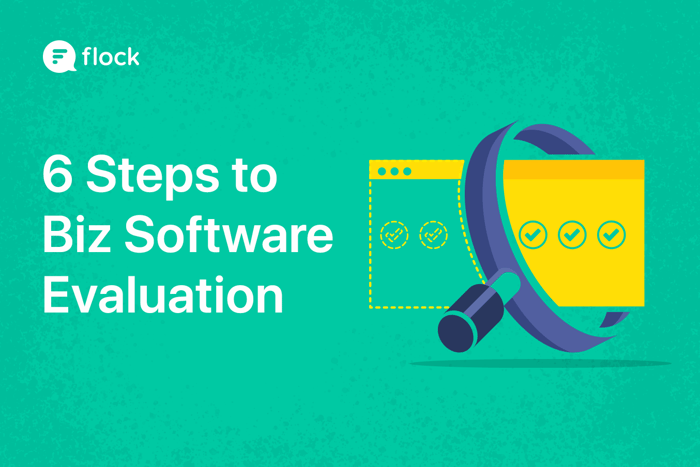 As companies turn to more sustainable, long-term work-from-home solutions, tools like Flock have become increasingly vital to keep employees connected while meeting the day-to-day demands of the business.
We've recently seen an overwhelming number of businesses reach out to us for help with their internal communications. For many, this is still uncharted territory. Choosing the right business collaboration tool remains a prime concern for big organizations looking to solve problems quickly and minimize disruption.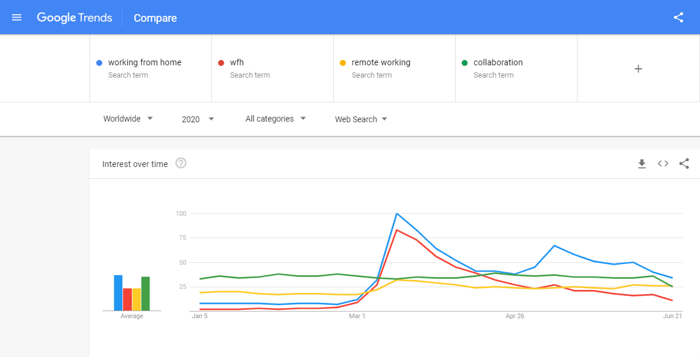 But this too requires leadership to adopt a whole new perspective to managing teams remotely, especially for growing businesses with cross-functional teams. Organizations like Twitter and Shopify have led the charge in transitioning to remote work permanently, while other giants like Google, Microsoft, Morgan Stanley, JPMorgan, Capital One, Zillow, Slack, Amazon, PayPal, and Salesforce have also extended their work-from-home capabilities.
So, the million-dollar question right now is: how are organizations evaluating software to foster effective collaboration across their entire organization? What does the process of evaluating enterprise software look like? This is a recurring challenge we've identified with our customers along their journey to find the right software for their business. So we wanted to address this at large—step-by-step—for anyone else navigating this process.
Step 1. Define your goals and expectations
Is your goal to improve internal communication or improve project management? Define exactly what it is you're looking to accomplish and what pain point you're looking to solve for.
Yuliya Pavlova, COO of the popular coffee chain Tasty Coffee in Russia shared her process with us, saying, "Using free programs came with quite a few restrictions: number of users, the lack of a mobile app, the inability to transfer files, etc. In addition, these communication apps were used only by office staff. For us, that didn't work, as most of our company consists of employees from production. Over time, we opened two more coffee shops and an e-shop, so the need to unify all our communication efforts became even more critical."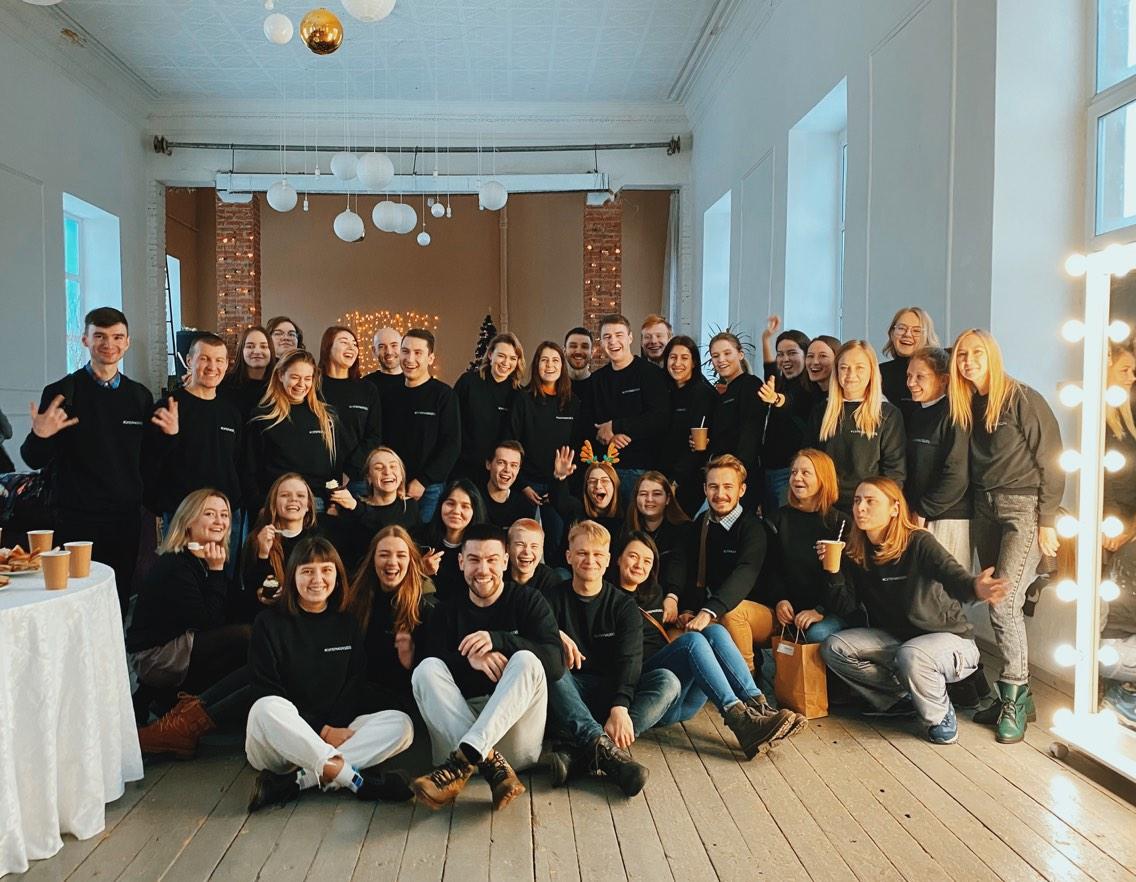 Tasty Coffee Team, Russia

Pavlova says they were also looking at a few important factors while adopting a new tool for all their stakeholders:

✅ Convenience and simplicity of the User Interface
✅ Intuitive interface and functionality
✅ Good instant support

Then, once you nail down your pain points, dive deeper and keep asking the tough questions until you've exhausted all your options:

✅ Does our existing tool already provide this function or is it just an add-on?
✅ What value are you looking to really drive?
✅ What tools can solve this issue better than the ones we're using?


Step 2. Get into the weeds of your organizational processes
Every company's organizational processes can feel messy when trying to integrate them with a new software. One way to address this is to maintain a detailed list of priorities with all your requirements and non-negotiables, and get it vetted from an expert on your team.
If you really want to data-drive it all the way home, you can prioritize your requirements using a point system like the RICE score model, and score them accordingly. Ultimately your choice will be based on a number of factors, but supportive data will be the most useful when you present your options to a decision maker or a procurement team.
Having evaluated and implemented many tools, Gaurang Sinha, Flock's head of GTM, finds value in shifting the perspective. "Keep internal stakeholders in the loop," he says. "It's important to remember that while you're a purchaser in this process, you're also simultaneously selling internally to your team leaders, including your CFO—ultimately justifying the cost versus your revenue opportunity. As they remain involved in the process, it will help you get approvals and financing faster than if you were to complete the process and try them to sell it internally in one huge presentation."
Step 3. Conquer your research
Researching solutions can feel like you're going down a rabbit hole, but you can still prevail by taking a smarter approach.

✅ Google smartly. At first glance, Google can overwhelm with results. How do you sift through the SEO-pumped links vs. helpful, genuine content? Flock's in-house SEO expert, Rohit Chavane, recommends an easy way to navigate the search terrain by looking for basic things like trusted URLs, snippets, and content previews. You'll know whether you need to tweak your search query based on the results.

✅ Software comparison sites. These are good places to check reviews and get a realistic picture of how the tool would stack up against its competitors. Websites like G2Crowd and Capterra do this really well. You can even compare and contrast software specifications along with user reviews.

✅ Word of mouth. Ask your colleagues or your team for recommendations and use them as a starting point. Take a chance and even crowdsource ideas by floating them on social media. Heck, tag an influencer for answers! You'd be surprised at people's willingness to give feedback.


Remember that list of requirements you were maintaining? Add a pros and cons section and keep track of features that pertain to your requirements. You just might notice a trend. Then, narrow down your top preferences.
Step 4. Try it before you buy it
Test out the software yourself. Better yet, invite your team members and colleagues to try it out with you. Work out the kinks with your team so that you're better prepared with key questions when you have that discussion with the salesperson.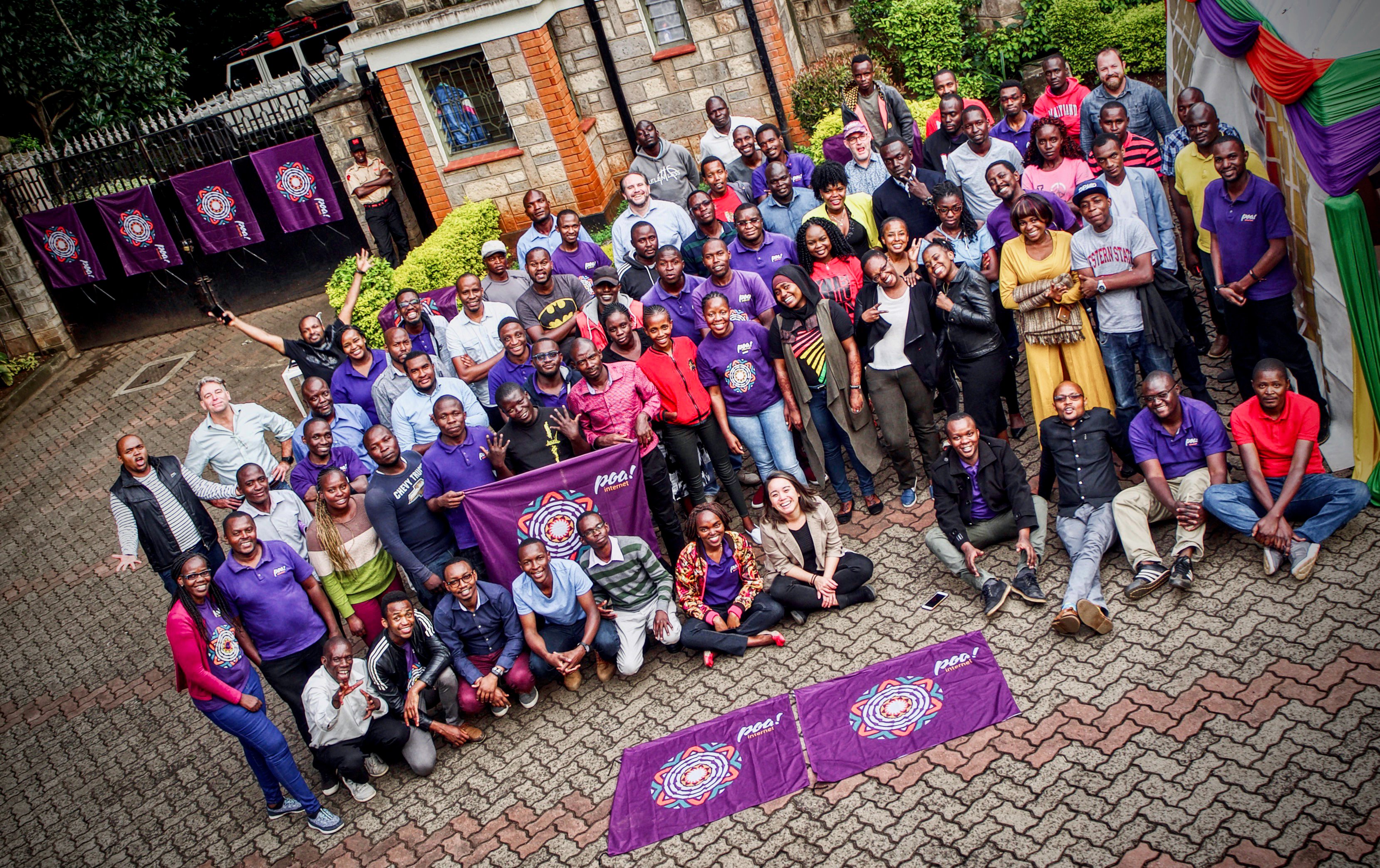 POA Internet Team, Kenya
Marundu Muturi, head of business improvement at POA Internet (pronounced Poh-Ah; translates to "Good" in Swahili slang), gave us great insights into how this process has worked for them. As one of Kenya's fastest-growing broadband internet companies servicing underserved communities, POA had been looking for an alternative to Whatsapp to improve their communication, work-life balance, and information access (from any device). A key consideration, apart from features and pricing, was the quality and speed of customer support to help them accelerate these improvements.
"We needed support to be as snappy as possible to get us up and running with Flock," he said. Some of the other communication tools they tested had very slow support, which wasn't going to work for them, especially when transitioning to a new work-from-home environment.
Points like these are critical for any company adopting a new business software, so don't rest until you test.


Step 5. The Demo Call
Once you've managed to chat with an expert, you'll want to go ahead and book a live demo. To make the demo experience more efficient for your company, get your IT head or a senior manager involved and have a set of questions and concerns prepared.
Start with introducing your company and your role, and then segue into your specific use-case or pain points on the call. This is your time to ask all the right and wrong questions as they pertain to your specific business needs.
"Every salesperson is mortally afraid of one thing: dead air. Asking questions is a great way to achieve more [than less] in the demo call."
—Gaurang Sinha, Head of GTM at Flock
A conversation with a solution provider will give you insight into what works for your business and what doesn't. And even if it doesn't work for you, you'll have that learning to take ahead to another demo which may prove invaluable.
Step 6. The Big P: Pricing
Last, but certainly not least, is price evaluation. "Does it fit within my budget?" is surely one of the most obvious questions you'll ask in your decision-making process. But some equally important questions you should be asking are:

✅ Are you getting true value for what you're paying for?
✅ Does this tool solve for all the pain points?
✅ If not, what other tools are available within your budget?
✅ Can you pilot the tool for a few weeks before committing to it long-term?


If, after your research, you're still struggling to find a tool that addresses every single pain point, determine which priorities are non-negotiable and go with the one that solves for them first.

A good rule of thumb is to get the lay-of-the-land with a small subset of your organization to see if the software truly fits the bill at scale. If you find there are conflicting needs across your organization, opt for the tool that makes the most sense for your core business.

Remember, you are striving to provide your employees with the best work-from-home experience possible, so get them involved early in this process and solicit their feedback. A collaborative effort to evaluate is the best, most successful way to go about it.

º º º
---
Need more help evaluating tools for your company? Click "Chat Live" to the right of this article to connect with us. We can't wait to speak with you!