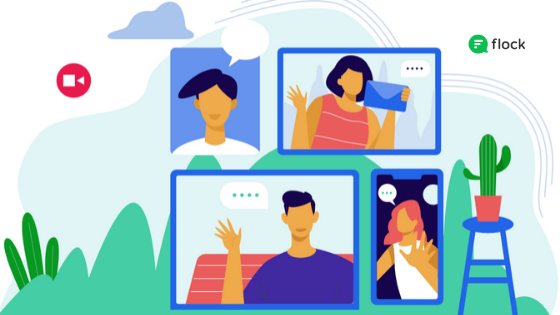 Quarantine and chill with video parties!
Warm weather is here and we're all stuck indoors. Yeah, it sucks, but we're staying in anyway. Social distancing is our biggest weapon in combating the spread of COVID-19, and it's the least we—the healthy ones—can do to help those who need healthcare the most right now.
Quarantine life isn't that bad as long as you have the essentials and a fast internet connection. And a list of things to do. Not watching Netflix or binge-watching TV shows—most of us do that already—but things to do that are fun, free, and maybe a little useful, too.
Here are 7 fun (and free!) things to do to quarantine and chill:
Watch how others are having fun
Start by watching comedian Jesse Appell explain how people in China beat boredom through TikTok. It's hilarious, and it'll get you thinking. Pick a social media platform of your choice, and people are already there recording themselves doing ridiculous things to stay active and positive—they are having the time of their lives! Bonus points if you can make your own TikTok and spread that joy.
Become a chef (read: learn to cook)
One of the biggest things I'm learning about life in quarantine is how much I depend on the people around me. Case in point: I can't cook at all, so it was cereal and noodles for a few days until I figured out how to make simple salads and scrambled eggs. Learning how to cook is surprisingly fun and relaxing, now that I don't have a choice but to try. If you like cooking, here are some easy recipes for quarantine.
Catch a live music concert (on Instagram)
Bono, Bruce Springsteen, John Legend, Camila Cabello, and Shawn Mendes are just some of the many artists who are live streaming concerts from their homes. Don't miss the chance to watch your favorite musician perform just for you! Here's a frequently updated list of live streams and virtual concerts, and here's another one.
Tour world-famous museums (thank you, Google)
Take a break from the news and start your art adventure in some of the world's best museums. Google Arts & Culture offers free virtual tours and online exhibits of some of the most famous museums around the world. From New York's Guggenheim Museum to the British Museum in London, feed your soul with great art and experience thousands of paintings, sculptures, and installations—all from the comfort of your own home.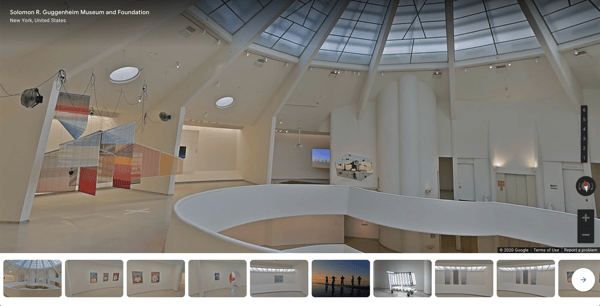 Solve crossword puzzles (in a web browser)
It may be old-school, but crossword puzzles are always fun. Solving puzzles is also a great way to both relieve stress and improve your vocabulary. Just look for the crossword section on any popular newspaper's website—they're free. Plus, you can play with friends. I usually try my hand at The Guardian's quick crosswords (the easiest of their puzzles!) but these mini-crosswords are great, too.
Pick up a new skill (free courses are everywhere)
Learning something new can be fun, and in many cases, completely free! Platforms like Coursera already offer thousands of free online courses from top universities, but you can always choose to learn something that excites you—even if it is not a work-related skill. For example, I've always wanted to learn how to draw, so I looked up free art courses like illustrator Carson Ellis' Quarantine Art Club (for kids and adults) and these epic YouTube playlists of Bob Ross being himself. Rope in a friend that shares the same interests so you can learn together and double the fun!
Hangout with your friends every day!
As if you needed an invitation, ha! It's called 'quarantine and chill' for a reason. Host video calls with your gang to share gossip and shoot the breeze—it's the easiest way to beat those isolation blues. Or you can talk about cooking, virtual concerts, museum tours, puzzles, and drawing courses—you get the drift. ;) We'll all get through this together—one fun thing at a time.