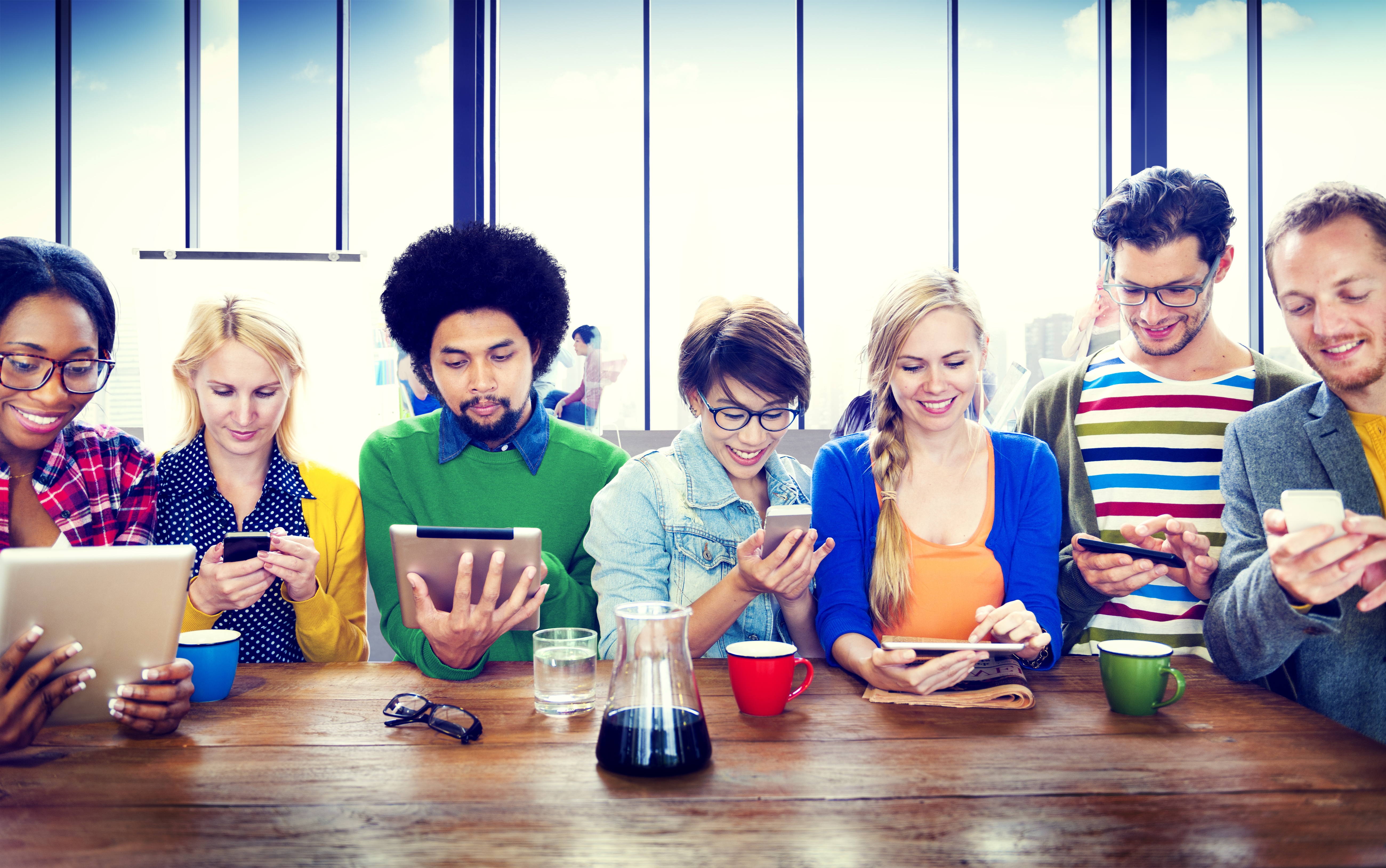 These 7 types of tools accelerate productivity and fast-track results.
There's a fine line between motivation and productivity—we toe it all the time at work. Just because we're motivated, doesn't mean we're being productive.
Part of the problem is that we're constantly being inundated with "other stuff" to do. No matter how well organized we think we are, we're conditioned to believe there's always a better way to stay on top of things. And there usually is.
If you're part of a highly collaborative team you know what I'm talking about.
At Flock, it's no different.
To us, open communication isn't a luxury—it's the standard operating procedure. But no matter how dependent we are on the communication tools we use, teamwork only takes off if we collaborate effectively and efficiently. So we always strive to find a better way to do that.
There are dozens of collaboration tools and software that help bridge the gap between #MotivationalMondays and #CrushinItThursdays (if that's even a thing). Here are some of our favorites—from the ones we use every day to those we can't live without.


1. Messenger: Flock
While we're always on the hunt for better tools and smarter software, our core messenger platform is at the heart of everything we do.
Aside from being one of the most cost-effective business collaboration tools on the market, it's also one of the most comprehensive. It does everything we need it to do, but so much more. We use direct messaging and video-conferencing to communicate and share files quickly and securely between teams—from Bombay to Bengaluru to Boston.
Similar tools that have been around longer come with a hefty premium price tag. Sure, they may look shinier out of the box, but you'll have to pay for all the bells and whistles.
The thing with Flock is that it has all the essential features we need built-in for free, and none of the "stuff" we don't—and that's the mark of a beautiful working relationship.

2. Video conferencing: Zoom
When I'm not Flocking, I Zoom it.
Zoom's interface is simple and has direct screen sharing capabilities that other companies make you pay for. It's also more user-friendly than Google Hangouts or Meetings or whatever Google is calling it nowadays.
Plus, it lets you record your team meetings and screen-sharing sessions, another core feature that flies under the radar.

3. File sharing: Google Drive
Dropbox is great, but Google Drive is better.
This especially rings true if you're a loyal Microsoft Office user because of its ability to readily convert Word docs and Excel sheets. On top of that, sharing files securely across various platforms is now a must-have integration, and Google Drive can be deployed just about everywhere, including Flock.
Full-disclosure: Mastering access to file-sharing permissions remains a work-in-progress.

4. Email client:
Titan
Dubbed "the business email that means business," Titan recently hit the market and it's already a stud muffin.
If you've been waiting for a new email provider to come along, this is it. Not only is the design refreshing to see, but it keeps your emails, calendar, and contacts in-sync and in one place without ever having to leave the app. Try doing that without opening a new tab in your Chrome or Safari browser. I didn't think so.
The added value here is that you can create a customized email address that matches the name of your business. Don't get stuck with a lousy domain registry email or caught paying for a full suite of generic Gmail tools you don't need.
Titan makes you look good by keeping it strictly professional.

5. Task management:
Asana
I love everything about Asana. The boards. The portfolios. The sub-tasks. Even the colors. But the feature I adore the most is the simple calendar view that brings it all together.
Asana lets you keep track of who's doing what, by when. Delegate subtasks to colleagues on separate teams, assign them action items and track every single project update (including comments and links to shared files) in a simple calendar view that's anything but.

6. Notes app:
Microsoft OneNote
I still use sticky notes, but that's not going to work here.
Microsoft has outdone themselves with an extremely easy-to-use digital notebook that actually doesn't look or feel like a typical Microsoft product.
No offense, Bill.
OneNote allows you to organize and sort intuitively across multiple notepads while adding anecdotes and tagging to-dos, while the obligatory web clipper lets you easily attach pics, videos, and screengrabs to shared tasks and reminders.
It's also handy for creatives who want to get sketchy and bust out a stylus.
7. CRM:
Hubspot
Growing businesses need a robust Customer Relationship Management (CRM) solution, and HubSpot is just that.
When it comes to a single centralized portal for all of your data touch points and reporting, HubSpot makes the most sense for most businesses. Having the ability to store, segment, and track pertinent sales and marketing data, as well as maintain vital insight on customer and employee relationships, saves your teams tons of time.
That's something you can't put a price tag on. Luckily, you don't have to because the HubSpot CRM is free for all businesses to use. Keeping your CRM & Email Marketing platform in sync makes sure your buyer is having a seamless experience down the funnel. Connecting your HubSpot CRM to Mailchimp, for example, lets you push all your contact data into Mailchimp and send out segmented emails. Personalizing your email campaigns, to keep your buyers engaged, is the key to winning their hearts!
In today's ultra-competitive business climate, innovative collaboration tools are imperative for accelerating productivity and fast-tracking results. The key is finding the right software that works for you.
Free your grind and the rest will follow.