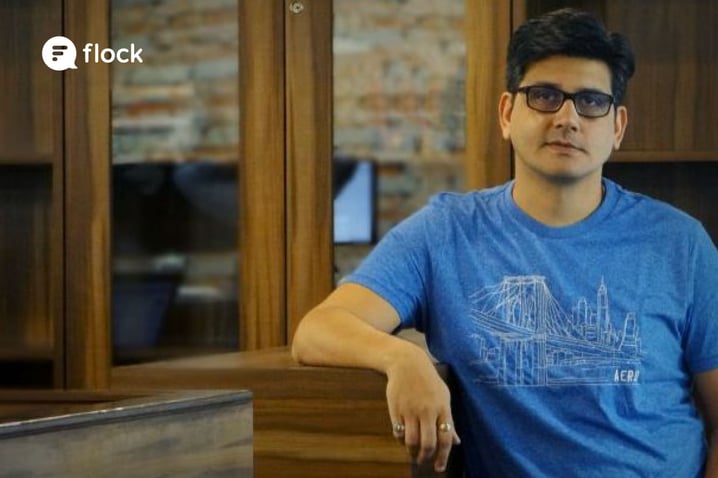 When searching for communication tools that are right for your business, it's easy to get swept away by the newest or most popular ones on the market.
Sure, you want your team's communication to be optimal, but you also want it to be secure. So before you make a decision, ask yourself if you are adequately protecting the security of your business and its precious data.
In his latest interview with VoicenData, Flock CTO Devashish Sharma explains how a solid security strategy on your communication tools can prevent your data from being compromised.
"Messaging platforms are the backbone for all company communications. Massive amount of supercritical business data and information is shared and stored on messaging platforms. The impact and consequences of a data leak could be disastrous for a business and can also lead to significant financial and legal liabilities for the business. So it is imperative that messaging platforms follow the best possible security practices to safeguard the interest of businesses dependent on them."
How to keep your business data secure
It's crucial that your business — and any tool it adopts — uses top-grade security measures. End-to-end encryption using TLS and AES can protect sensitive data and ensure your business' communication, shared files, and more are always in safe hands.
WhatsApp, despite its popularity, has missed the mark time and time again when it comes to business security practices. Sharma says the recent WhatsApp breach shows that it's a prime target for hackers looking to steal private information. This suggests other team messenger apps are being targeted, too. And if they aren't primed for enterprise-level security, they're putting their users at risk. That's why many businesses are banning software technologies that don't provide enough security and protection, like WhatsApp for work.
"While there's no silver bullet to prevent breaches, as hackers are getting more sophisticated by the day, there are features and certifications that lead to a safer and more secure employee communication strategy."
Read the full interview here to learn how to build a safe and happy workplace.