Here's what to expect.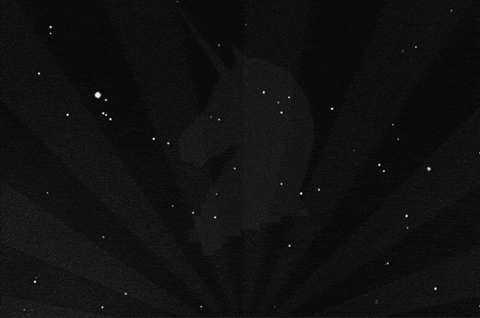 No matter what you call them—Generation Z, Zennialls, or Zoomers—2020 is the year the next generation of workers enters the workforce. This generation, born around the year 1997, is the first to fully be raised in the technology era. What impact will this have on their work styles, and what can workplace leaders expect from this next segment of the workforce?
In our latest survey with Compt, we spoke to more than 800 working professionals in the United States, 2% of which are aged 18 to 24 (Generation Z) and 29% are aged 25 to 34 (young to middle Millennials). Here's what they expect in the workplace—and what you should expect.
Benefits Zennialls want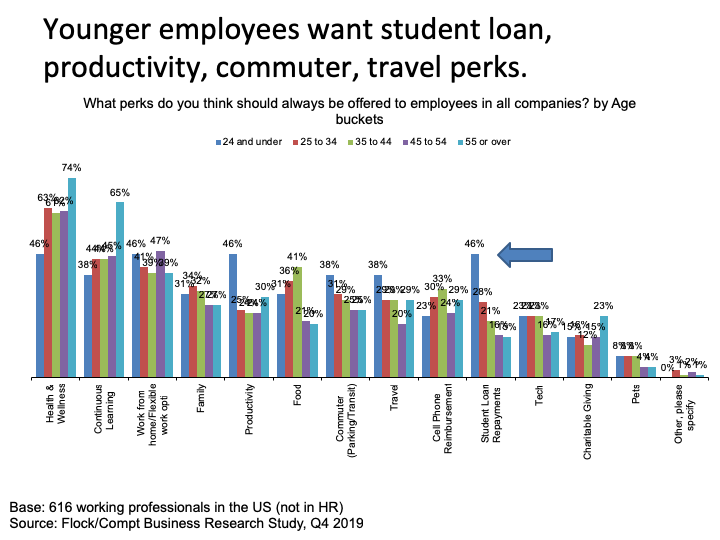 When asked about workplace perks, younger employees reported they'd prefer to be offered student loan repayment, productivity, commuter, and travel perks. Meanwhile, employees 55 and older are looking for health and wellness perks (74% of respondents) and continuous learning (65%).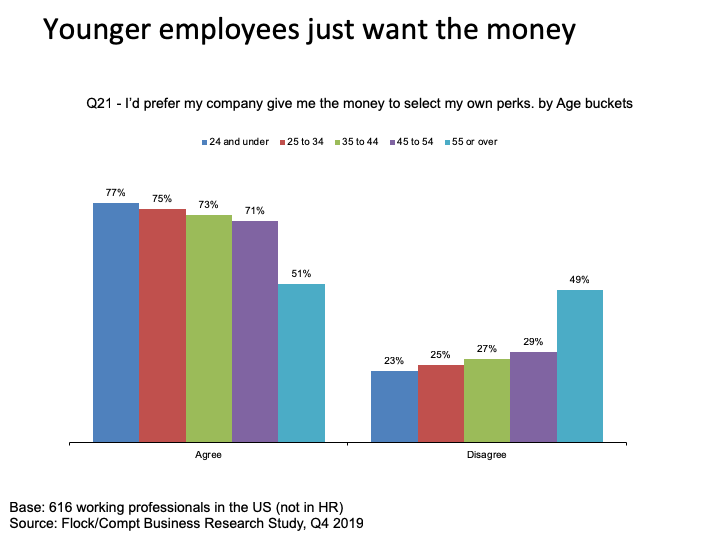 More importantly, younger employees prefer the freedom—and money—to choose their own perks. Among our surveyed professionals under 25, 77% say, "I'd prefer my company give me the money to select my own perks."
Offerings like lifestyle spending accounts help satisfy this, offering a stipend for work-related benefits like continuous learning platforms, student loan repayment, and even travel—whatever best suits each employee's needs.
When it comes down to it, workers are looking for perks that suit everyone. Approximately 93% of respondents agreed, "it's important that everyone at my company receives perks regardless of generation, location, life situation, dietary needs, etc."
Generational differences in communication
One of the biggest concerns working across generations is with differing communication styles. Can workers 55 and older find common ground with digital natives?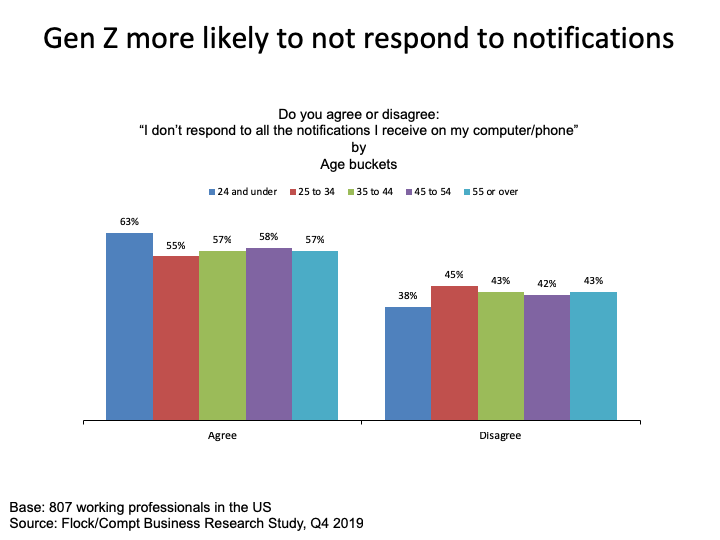 In the digital-forward workplace, 42% of workers find it difficult to keep track of all the messages and emails they receive. Because of this, 57% of workers can't get to all of their notifications. That increases in younger generations as 63% of Zennials—who are native to technology but not necessarily more digitally literate—don't respond to all their notifications.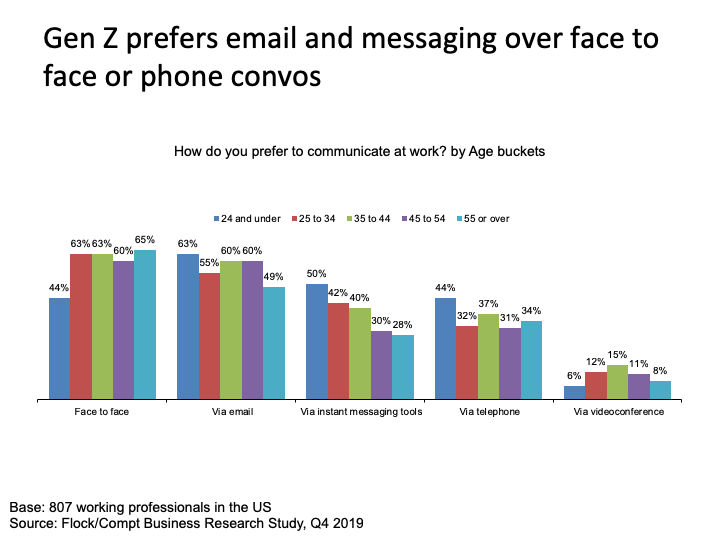 This can be surprising, as Generation Z prefers email and messaging over face-to-face or phone conversations. But in the era of notification overload, companies are working to simplify the workplace, including reducing the number of wasteful meetings and establishing communication guidelines to limit overload and make communication—and the workday—seamless.
How Compt and Flock can help your business
Organize your benefits package
Give your employees a voice
Offer a variety of perks that your team will actually use

Your people, their messages and files—all in one place
Manage your conversations… and notifications
Integrate tools to boost your productivity