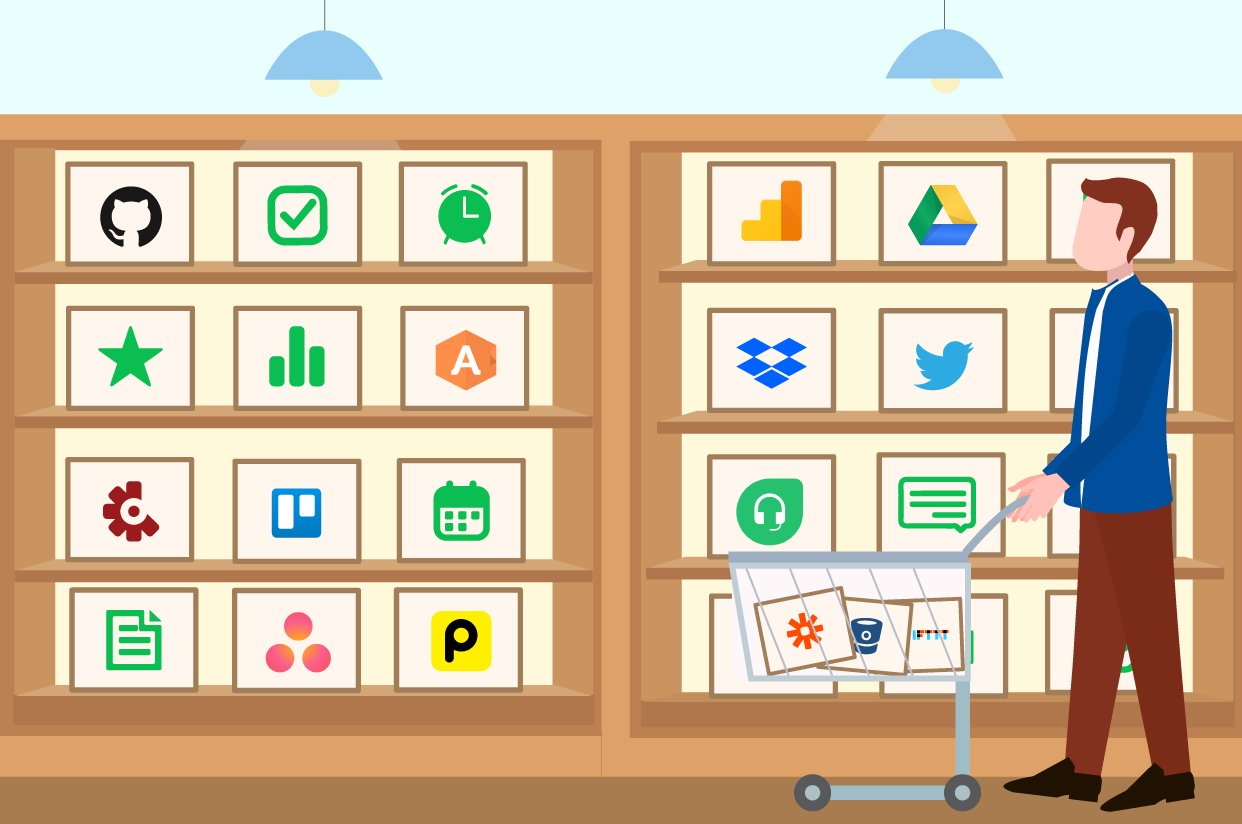 No company can achieve the level of efficiency and productivity they need to succeed without the right communication tools and technology.
But according to this study by Sales for Life, the average annual spend on sales technology is $3,894 per sales rep per year at an average of six tools per employee. If you're sinking that much money into communication technology, you have to make sure you're getting the most bang for your buck.
While there are a plethora of tools out there to choose from, picking the wrong one could mean thousands of dollars thrown away for little to no added value. So how do you find the right tool for your business? To help you effectively evaluate an enterprise communication tool, we've outlined the top seven factors to consider.
Consider these 7 factors when evaluating a team communication tool:
1. Ease of use
If you're spending $3,984 per rep per year on sales and communication tools, how disappointed would you be to find out that your employees aren't actually using them? Historically, enterprise communication tools have been so complex and difficult to use that employees never fully adopt them—at a huge expense to the organization.
Don't let this happen to you. Because an enterprise communication tool requires cross-functionality for each department, including engineering, HR, marketing and sales, it needs to be user friendly. Consider the needs of your business and choose the tool that offers what you really need. This will ensure that it's adopted by the entire organization, and you're able to see its true value.
2. Integrations
For the modern employee, third-party integrations are a modern requirement. Though the communication tool you choose should be simple enough to encourage employees to use it, it should also be capable of everything you need it to do.
The tool needs to be flexible, adaptable and able to integrate with other necessary tools that your organization uses day to day. With the right amount of integration, the tool will speed up your workflow, not slow it down.
3. Security
With businesses set to lose $6 trillion to cybercrime damage by 2021, it's no doubt that security should be a major priority for modern businesses. The communication tool you choose should offer enough control for the admin to ensure that the company's sensitive data is fully protected.
At the same time, however, some departments and team members may need to use the tool to talk to people outside of the company, such as clients, vendors and partners. Rather than requiring multiple tools to communicate both internally and externally, the communication tool you choose must be secure enough to protect company data while also allowing guests to participate when necessary.
4. Video and audio calling capabilities
According to this 2018 report, video has become the top digital communication channel, making video and audio calling an essential piece of any modern communication tool. Whether you're speaking internally or externally, video and audio calling has many benefits, including having conversations with employees working from home and maintaining a personal touch with those working around the world.
Along with this, your communication tool should also allow for a a traditional audio conference bridge—so that every relevant stakeholder can participate in the conversation.
5. Ease of implementation
Depending on the size and vertical of your company, adoption and change management involving the new tool may be a bigger concern. But for smaller, more traditional businesses especially, the communication tool you choose should be plug and play.
A complex technical configuration requiring support from your IT team will only slow you down—and employees might assume that a difficult set up equals a steep learning curve. Rather, choose a communication tool that you can kickstart from day zero.
6. A suitable pricing plan
No matter which tool you choose, it will affect your bottom line. To ensure the tool nudges your ROI in a positive direction, consider this: If the average employee salary is X, and you're able to spend only $2 to $4 per employee per month on a communication tool to drive 20 percent efficiency, then your ROI is much higher than what you're paying for the software. Consider the price against your budget and the potential revenue gains when you choose a communication tool.
Another key question to ask is whether or not the software is priced by licensing for all users in the company. Not all members of a company need every feature, but since communication is a fundamental need within an organization, you don't want to leave those people out. Consider your own organizational needs, and ask whether or not the software still allows for basic chat for those on the team who don't need every pro feature like adding guest members or creating their own channels.
7. A perfect fit for your organizational needs
Remember: The decision you make may differ based on the specific needs and goals of your organization. Consider your industry, team size, company rules and workflows. Are you able to articulate which features you need to succeed? If not, then you're not ready to settle on one solution.
Make a list of necessary capabilities, nice-to-have capabilities, and unnecessary capabilities. Remember, you wouldn't settle on a car that could only take you halfway to work, or a pair of gloves that only kept your thumbs warm! Considering your unique organizational needs will help point you in the right direction.
The Perfect Tool for the Ultimate Results
Modern communication tools are a must-have for successful businesses. But there's too wide a scope of communication tools out there to invest in any one randomly.
Consider these seven factors and you can feel confident that the tool you choose will offer the maximum possible benefit to your team.