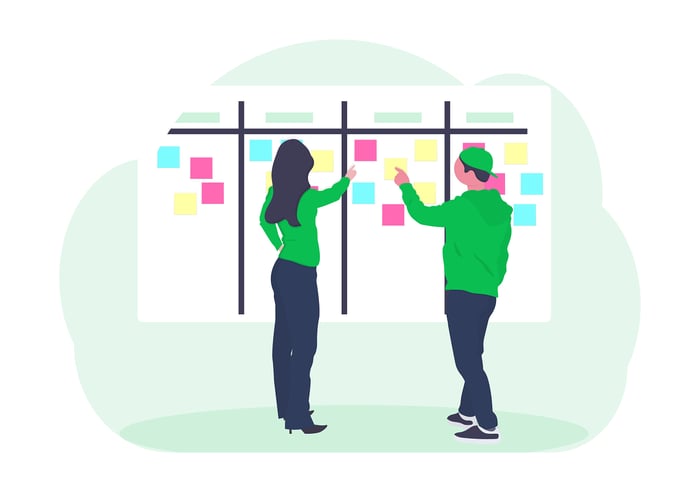 Illustration: unDraw
Collaboration apps are a dime a dozen. Probably not the right choice of words, but there are so many that it's hard to choose the right one for your business. And when you're a small business that runs a tight ship, you want to find the best collaboration app for your team and pay as little as possible, right?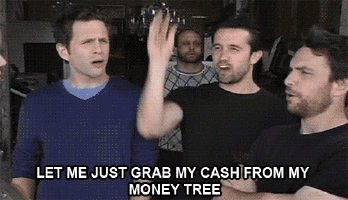 Unless you have a money tree… Source: Giphy
Luckily, some of the most popular team collaboration tools in the market offer a free plan, and we did some digging to find ones that give you the most bang for no bucks at all!
Here are the 7 best free collaboration apps for your small business.
With Flock, team members can exchange messages, share files, host video conferences, manage to-dos, and set up calendar events all from one easy-to-use app. Flock integrates with popular business tools such as Google Calendar, Google Drive, Asana, MailChimp, and Twitter, making it easier for team members to stay on top of things without juggling a dozen different apps.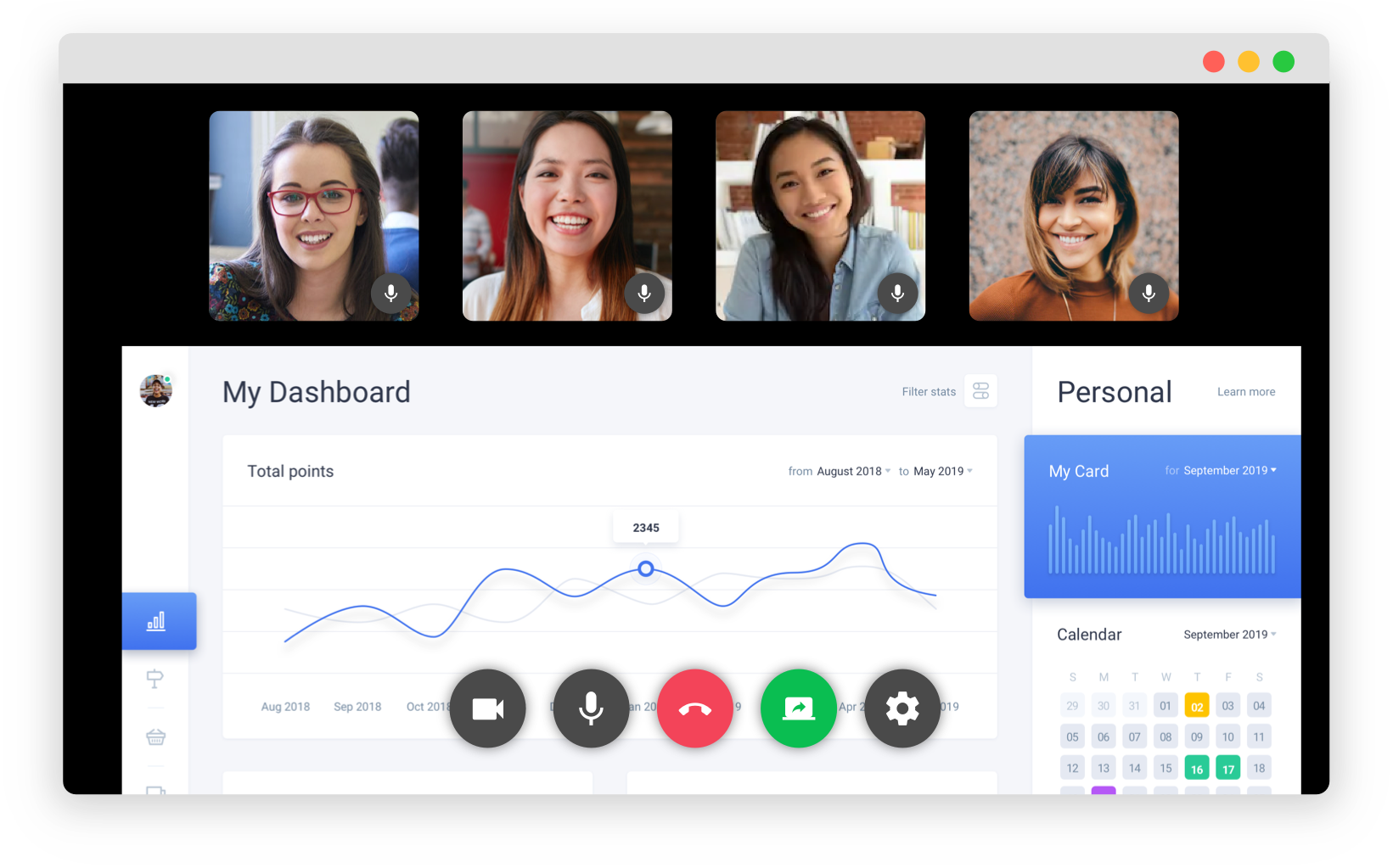 Flock's free plan gives your team:
Unlimited team members and one-to-one messages

10 public channels for group conversations

Unlimited 1:1 video calls

5GB storage for file sharing and 10K message history for quick search

Built-in productivity apps such as shared notes, polls, and reminders

Unlimited integrations for third-party services, such as Asana, Jira, or Google Drive
Need more room? Flock PRO unlocks enhanced admin controls, group video conferencing, unlimited channels, guest accounts, more file storage, and access to priority support. At just $4.50 per user per month, we think it's a steal, but our free plan is pretty generous and well, free. It's your call.


2.
Slack
If you've heard of team chat, you've probably heard of them. IM, channels, video calls, integrations and bots for hundreds of third-party tools; Slack has it all. But the free plan limits you to 10 service integrations, so choose wisely.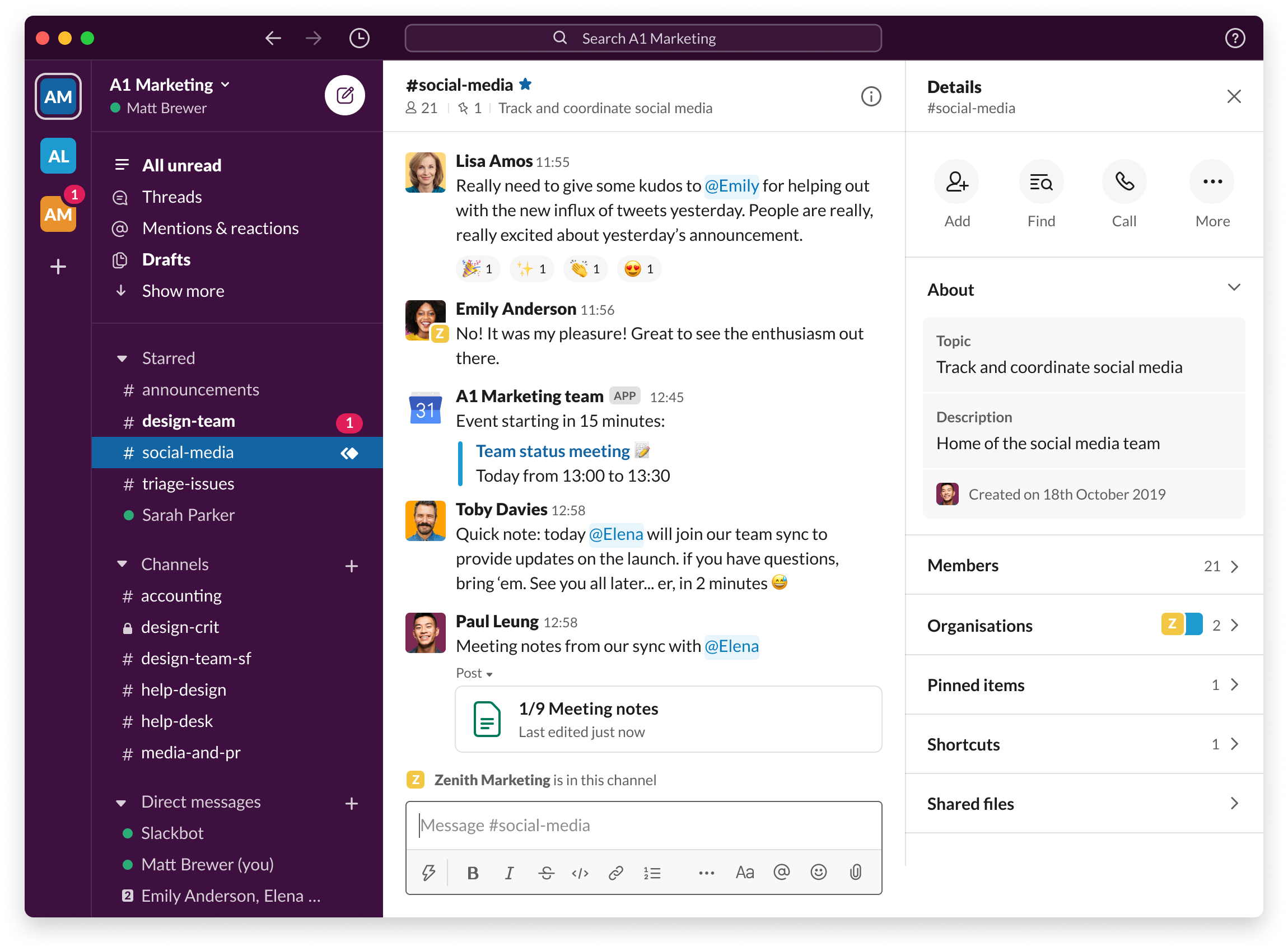 Image: Slack
Slack's free plan
Unlimited users, messages, and channels

Unlimited one-to-one voice and video calls

5GB storage for file sharing and 10K message history

Up to 10 apps or service integrations
For video conferencing (up to 15 participants) and guest accounts, you'll need to upgrade to a Standard plan that costs $6.67 per user per month. There's also a Plus plan that adds more features at $12.50 a user per month.
3.
Microsoft Teams
Initially an exclusive for businesses with Office 365 subscriptions, Microsoft Teams has since launched a free plan for small businesses. We love its innovative features such as inline translation for messages and the ability to record meetings with automatic transcriptions. Also a plus, its deep integrations with OneDrive and Office 365 services.
Image: Microsoft
Microsoft Team's free plan
Up to 300 users

Unlimited messages, channels, and search

Unlimited audio and video meetings with up to 250 participants

10GB of team file storage + 2GB per user

140+ apps and service integrations
For advanced collaboration features such as meeting recordings and automatic transcriptions, you'll need to pony up for an Office 365 subscription. Office 365 Business Essentials costs $5 a user per month and the full-featured Office 365 Business Premium will set you back $12.50 a user per month.
4.
Twist
Made by the folks behind Todoist, Twist makes it easy to organize and keep track of discussions with threads. Their message board-like interface is easy to use, though using threads and the inbox (they work more like email threads, not Slack threads) takes some getting used to. The upside? Fewer notifications!
Image: TechRepublic
Twist's free plan
Unlimited users, guests, messages, channels, and threads

Access to 1 month of conversations

5GB storage for file sharing

5 service integrations
Twist doesn't bother with audio/video conferencing or screen sharing features, they have a Wherein integration instead. For $5 a user per month, Twist Unlimited offers unlimited conversation history, file storage, service integrations, and priority support.
5.
Discord
Discord bills itself as an all-in-one voice and text chat for gamers, and it's clear why. In addition to the usual private and group DMs, Discord offers a new way of collaborating in real-time: Voice channels. Think of them as always-on radio channels to talk to your team. Loved by gamers, voice channels can also be an easier, less stressful way to collaborate remotely on shared documents. More importantly, Discord offers unlimited voice, video, and text chat—all for free!
Image: Hacker Noon
Discord's free plan
Unlimited users, messages, text and voice channels, and file sharing (individual file size < 8MB)

Unlimited video conferences with up to 10 participants + screen sharing

A cool Text-to-Speech function that reads out what you type!
Discord Nitro Classic lets you upload a GIF avatar, use custom emojis everywhere, and ups that pesky file size limit to 50MB - for $4.99 per user per month.
6.
Zoho Cliq
Zoho Cliq lets you view multiple conversations—each in its own column—so you don't have to shuffle back and forth between a channel discussion and a private chat with a colleague. Also, host video conferences with up to 100 participants on the free plan.
Unsurprisingly, Cliq integrates smoothly with other Zoho apps, but there are also integrations for third-party services such as Asana, Wrike, and Zapier.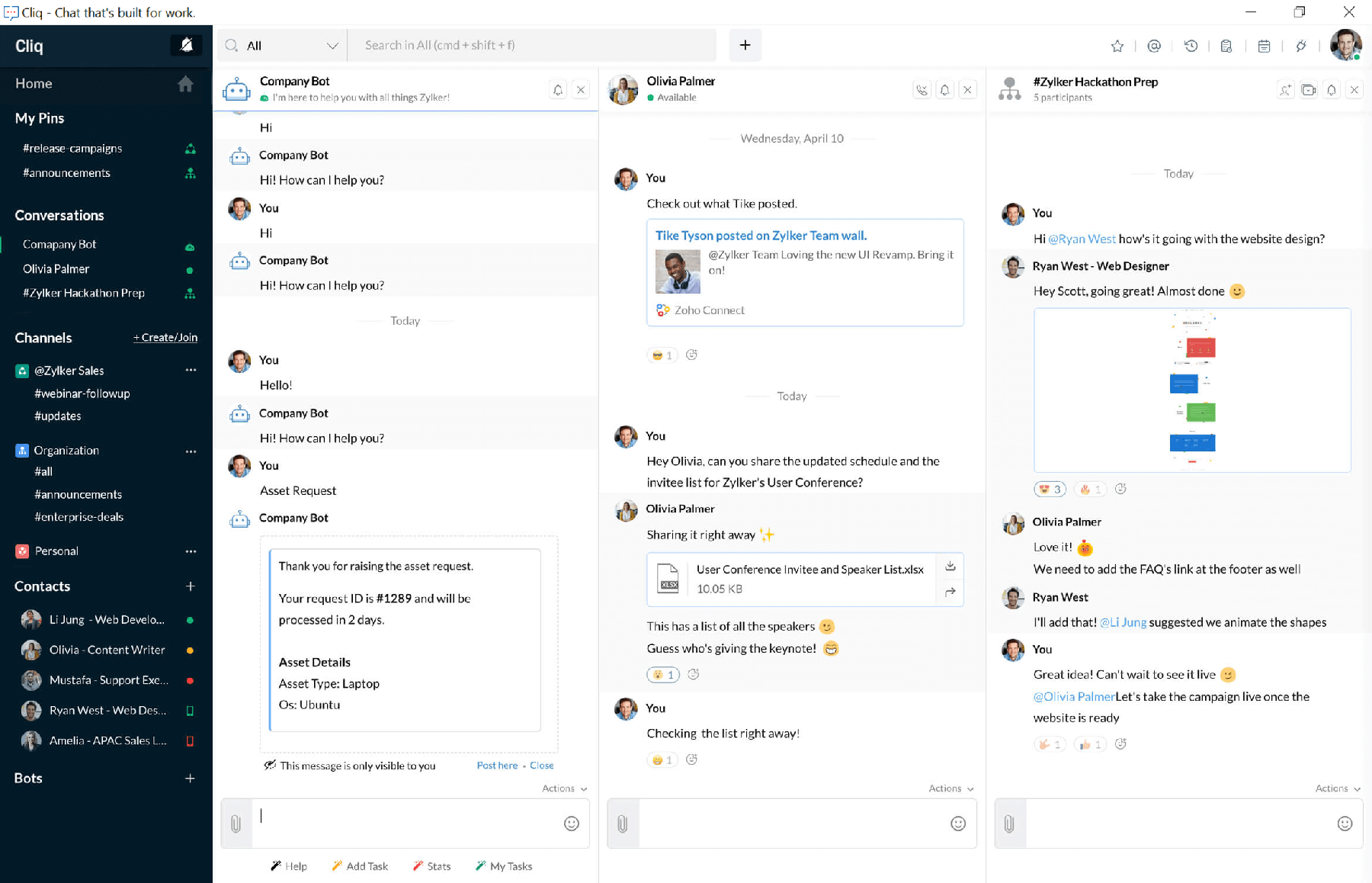 Image: Zoho
Cliq's free plan
Unlimited users, messages, and channels (up to 100 members in each)

Video conferencing with up to 100 participants + screen sharing

100GB storage for file sharing and 10K message history

10 third-party app integrations
For $3 a user per month, Cliq Unlimited offers unlimited message search, ups file storage, and lets you connect up to 100 third-party integrations. It also unlocks the PrimeTime Assembly feature, so you can stream live video to as many as 10,000 participants.
7.
Rocket.Chat
If on-premise software is a must, look no further than Rocket.Chat's open-source team collaboration app. Easily deployed to on-premise or cloud servers, Rocket.Chat is free with zero restrictions on core functionality. It's your server! Just one caveat: If there's trouble, you're probably on your own - the free plan doesn't come with any web, email, or phone support, so be prepared to hunt through pages of technical documentation for any fixes.
Image: GitHub
Rocket.Chat's free plan
Unlimited users, messages, channels, video calls, and file sharing

It's open-source, customizable, and you own all your data (again, it's your server)!

Inline message translations
Rocket.Chat offers cloud-based deployment plans with 24/7 email support at $2 a user per month.
Looking for more options? Check out our guide to the best collaboration tools for productive teams (includes both free tools and pricier options).
"The way a team plays as a whole determines its success. You may have the greatest bunch of individual stars in the world, but if they don't play together, the club won't be worth a dime."
- Babe Ruth
In sports or business, teamwork is key to success, and choosing the right collaboration software can transform how your team works together. With the best business collaboration apps offering generous free plans, there really is no excuse to not get your team on-board anymore!
Do it now. :)
Bonus Tip: For small businesses it's important to have an email address that match your brand for better customer collaboration and communication. Choose the best email for small business for yourself if you are a freelancer or a small business owner.