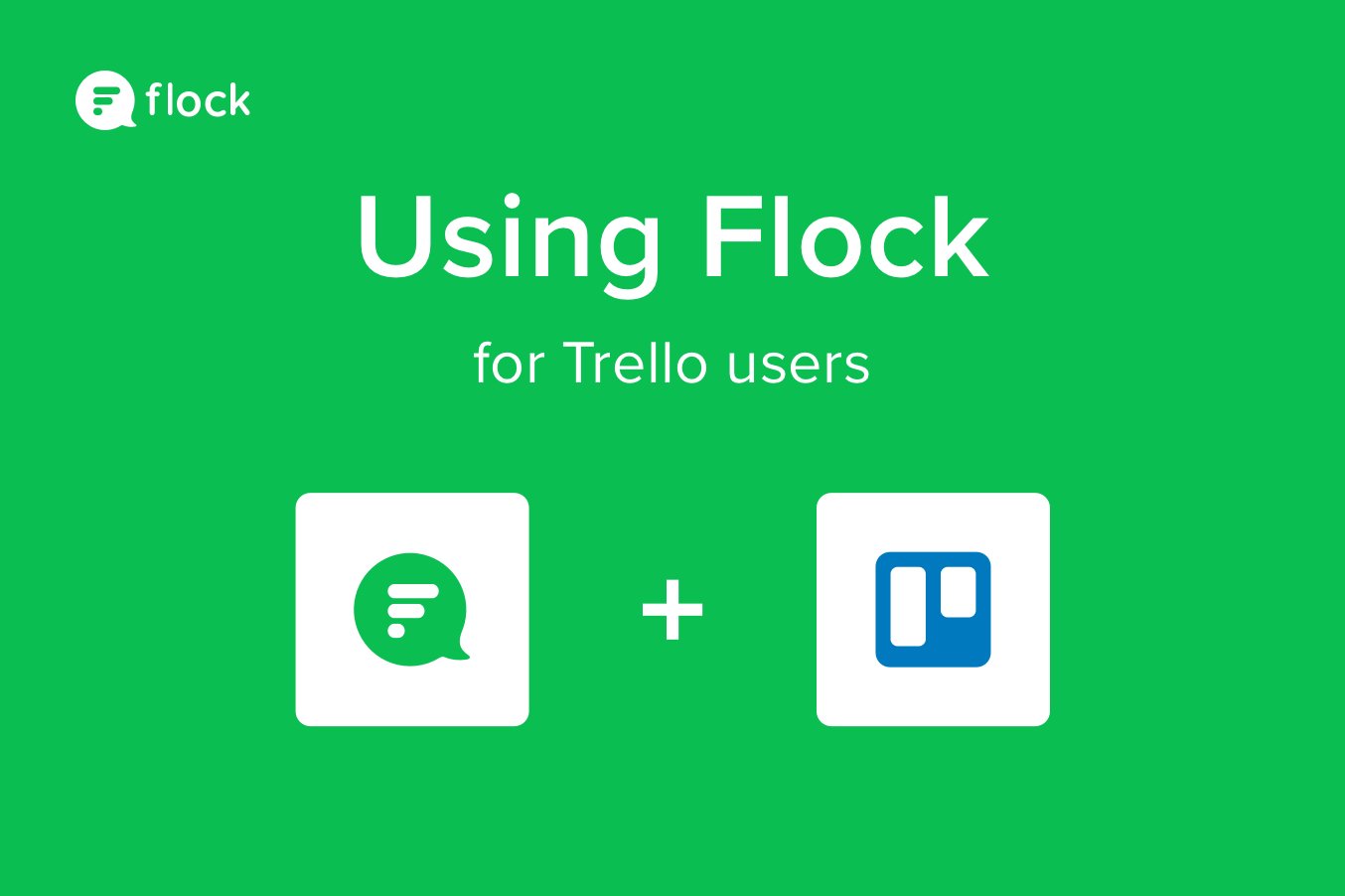 As a Trello user, you probably use the task management tool to organize every bit of your life.
From agile product roadmapping to content strategy to planning a vacation, it seems like Trello can map out everything you do.
This raises the question: is it possible to make Trello even better? Our answer—definitely.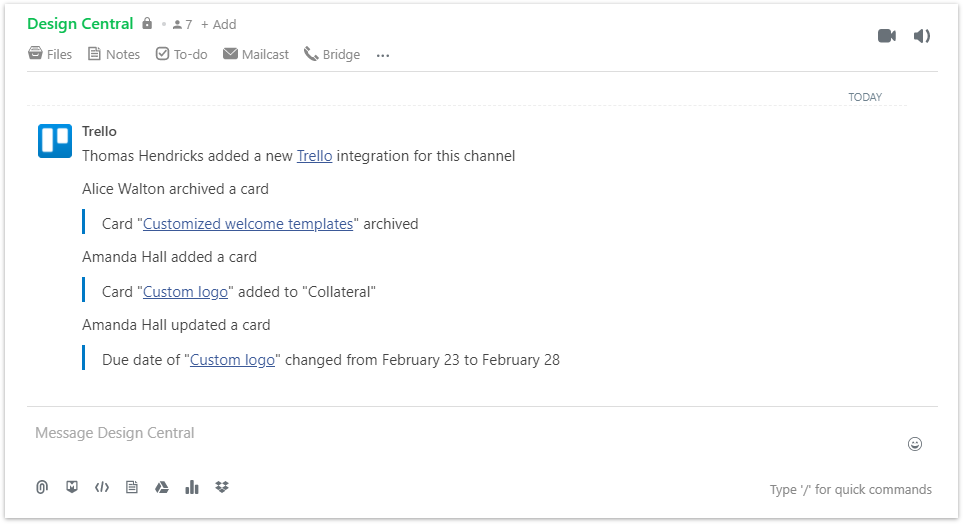 We've integrated Trello into Flock's App Store for a more fluid workflow for Trello users. Flock's Trello integration keeps you posted on all the activity in your Trello boards. Get notifications for each action: cards created or moved, comments or members added, and changes to due dates immediately within Flock.
That means your editorial team on Flock can brainstorm new topic ideas directly in that channel and see their assignments in real-time. Or, your product engineering team can assign bug fixes in Trello and get notifications in their "Bugs and Issues" channel all without leaving the Flock app.
How to integrate Trello into Flock
Go to the

Flock App Store

and search for the

Trello app

Click on

Install

and authenticate with your Trello account

Click on

Add New Configuration

Select the Trello board you want to monitor

Select the activities you want to be notified about

Select the channel you want to be notified in

Click on

Enable Integration

The Trello app will start sending activity notifications to the channel specified
Want to master the Flock app? Check out our step by step
Guide to Getting Started with Flock
for more tips and tricks.
Why use Flock?
Whether you're working on a large product launch or just managing your day-to-day in Trello, communication is key. We make it easy for Trello users to get real-time updates on new cards, edits, and adjustments to Trello right in Flock. Any follow-up questions or last-minute notes can be communicated clearly—and immediately—in your team's channel.
Flock features Trello users will love:
Chat: Tracking conversations in a Trello card isn't the easiest process. If you have Trello notifications set up in your Flock channels, everything you need to discuss is right at your fingertips, or available in…
Search: No more digging through dozens of active cards or unarchiving old cards to find a file or discussion topic! Flock's native search allows you to find an old message or file within seconds.
Video conferencing: See eye-to-eye with your team—literally. Dial into a video conference to discuss your latest project right in your Flock channel, then delegate tasks through Trello.
Guest accounts: Keep up-to-date with clients without them micromanaging your tasks in Trello. Create a client-specific channel and add them in as a guest for quick asynchronous communication.
Pinned messages: Keep your important notes and files where they should be. Pin any message or file to your team's channel so anyone can access it at any time.
Shared notes: Sometimes you need to braindump—and a Trello card isn't exactly the right place for it. Plug in notes in your personal space or create a shared note in a channel for notes that aren't necessarily tasks.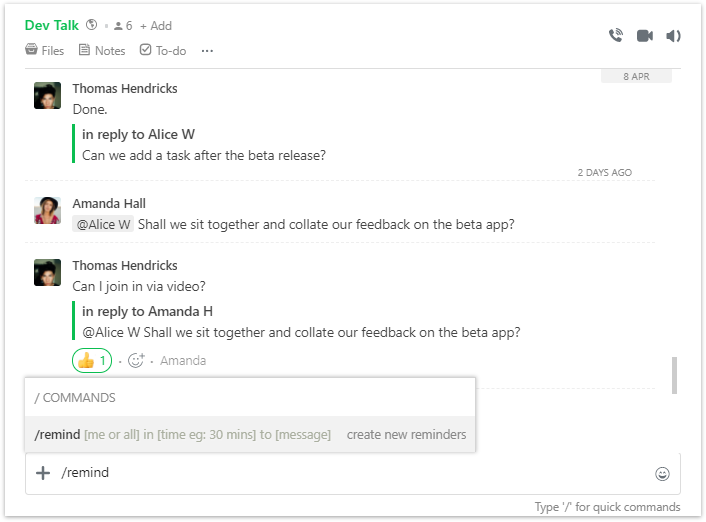 Reminders: Not only does Flock send you due dates through the Trello integration, but you can also set up reminders of these deadlines using Flock's reminder bot. You can even set reminders for meetings, lunches, tasks you've been procrastinating, breaks you need to take, people's birthdays, and so on.
Process automation: Trello's workflow automation with Butler is amazing. Pair it with Flock's process automation for the ultimate experience. If you're using Trello Business Class, users with observer-only access can plug in a task they need completed in Flock's process automation. Plus, you can create a Trello card with all that information. Learn how to make your own custom process automation in Flock here.
Discover even more Flock integrations, including Github, Zapier, Google Suite, and more!