CompareCamp has given Flock its Great User Experience and Rising Star distinctions for 2019.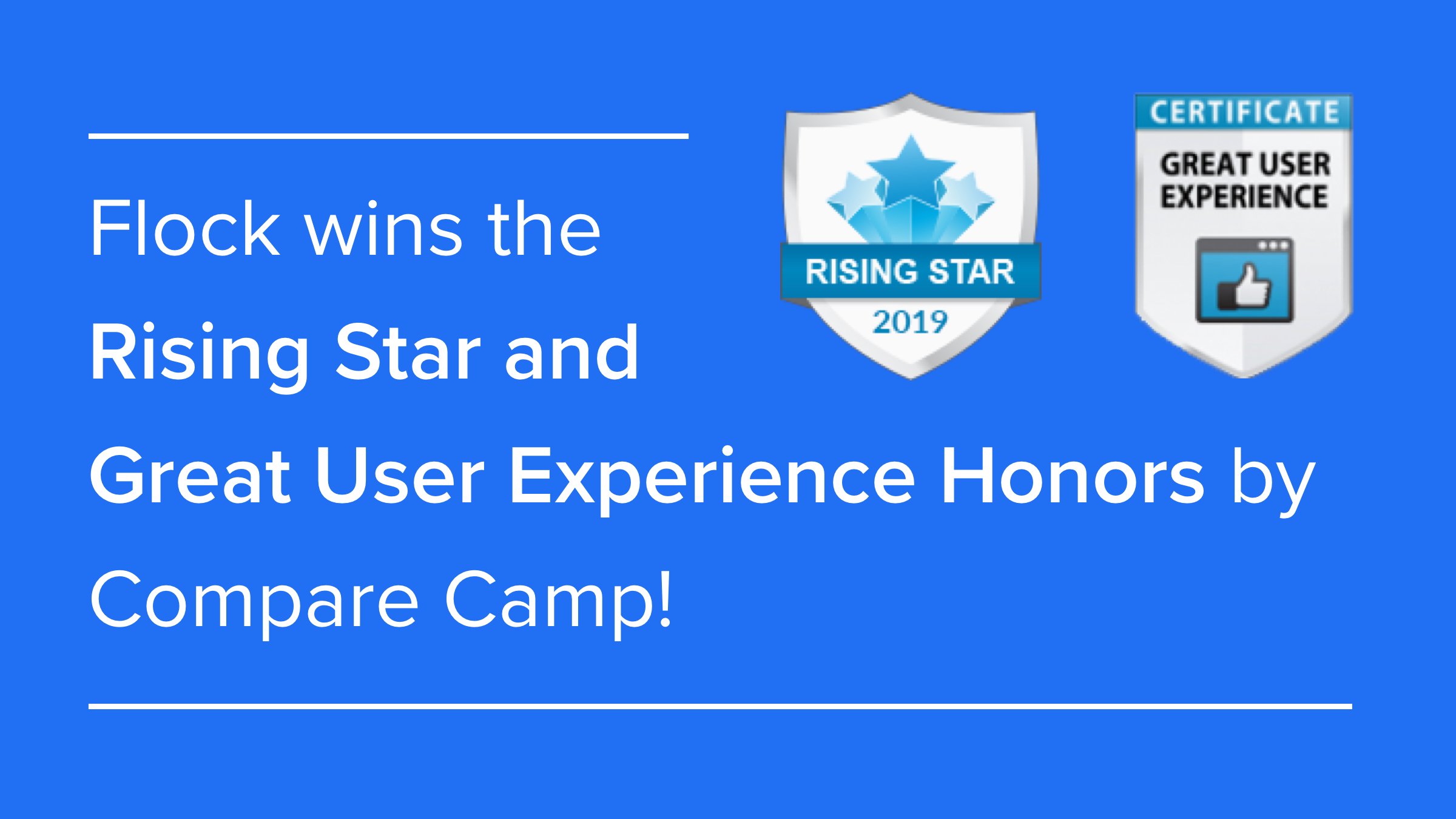 Since day one, we've had a singular, paramount goal in mind: to make it easy for businesses to communicate and collaborate. And so it gives us great pride to be recognized for these efforts and be given the distinctions of 2019 Great User Experience and Rising Star by CompareCamp.
As an authority in the tech arena, CompareCamp uses its voice to provide B2C and B2B review articles for businesses and individuals looking for the best software solution for their needs. Part of their review dynamics is to give recognition to solutions that have been well-received by their users through the 2019 Great User Experience and Rising Star of 2019 honors.
Here at Flock, we do more than just offer a messaging channel for our users. We also provide tools such as deadlines calendars, shared to-do lists, and image-based polls to support our goal of contributing to teams' productivity and efficiency.
We have integrated multiple productivity tools—such as Trello and Asana—in our system so anything and everything can be under the umbrella of this one robust software. We're especially happy that our users have found our app useful, and that it has garnered enough positive responses to be recognized for these distinctions.
As we go full throttle into this new decade, you can certainly count on us here at Flock to continue nurturing a safe and collaborative environment for all businesses.