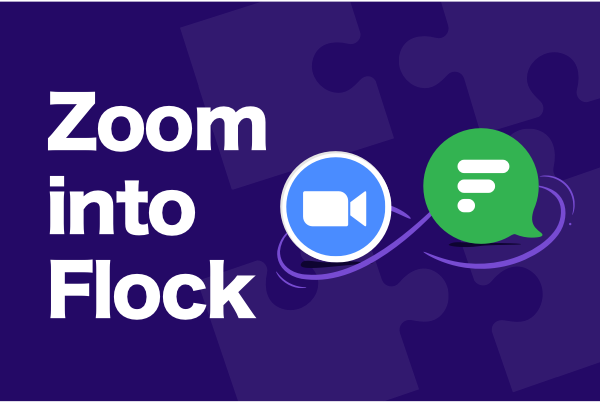 Chances are, you've been on at least one Zoom call today. We're excited to make it easier for you to join Zoom meetings.
Now, we have a seamless integration with Zoom that allows you to join your next Zoom video conference directly from within the Flock app.
This new integration lets you use all of Zoom's functionality while you're having conversations, sharing files, and collaborating in Flock—so you can stop context switching and start working together. Using Zoom in Flock is quick and easy. Just authenticate your Zoom account and you're ready to go. Here's how:
Installing the Zoom app for Flock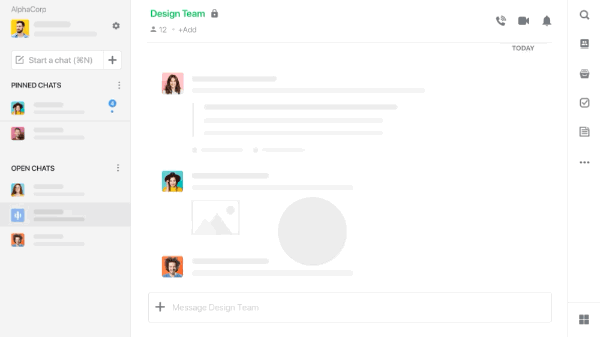 You can now find Zoom in the Flock App Store in Flock's right sidebar. Click install, then return to Flock, where the Zoom Bot will verify your account. Then you have all you need to start a new Zoom meeting—no more switching from window to window.
Starting a Zoom meeting in Flock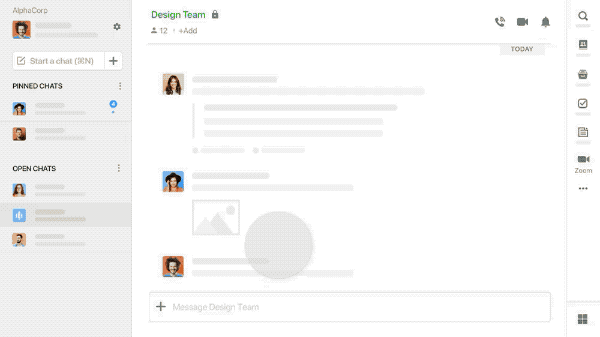 Starting or joining a Zoom video call in the Flock app is easy once you've installed the Zoom app. Click the Zoom icon in the right-hand sidebar in Flock to add participants to your new meeting or to add all the members of a channel. Then… start the meeting!
Here are a few shortcuts to make it even easier:
Invite all members of a channel to a video meeting by clicking the Zoom icon while in that channel.
For fans of slash commands: type /zoom in your personal space or in the channel where you want to host your Zoom meeting and voila!—you're in business.
Get Flocking with Zoom—add the integration now.