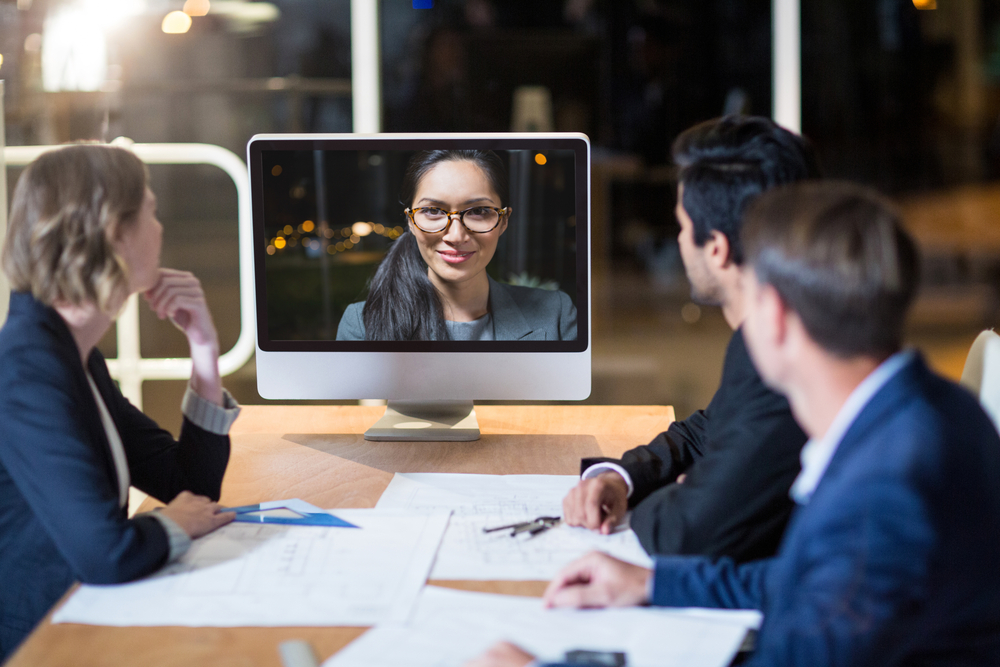 Which video conferencing software is best for remote work during this time?
Your business is working from home, your virtual team is online, and now it's time to schedule your meetings.
What is video conferencing?
Video conferencing, video calling, virtual team meetings—all these terms refer to a conference call or meeting in which at least one team member has connected remotely using a web camera. In today's remote workplaces—like working from home—video conferencing has become a leading tool for virtual teams and meetings, and it's best to find the right one.
While there are plenty of video conferencing tools out there, how do you find the right video conferencing software that meets the needs of your business and your budget?
We've assembled a comprehensive list of video conferencing tools and software to help your business weigh your options.
| | | |
| --- | --- | --- |
| Tool | Price | Maximum Participants |
| Google Hangouts | Free to $12 | 25 |
| Lifesize | $16 to $23 | 250 |
| Flock | $4.50 | 20 |
| Join.me | Free to $30 | 250 |
| Zoho | Free to $63 | 250 |
| Cisco Webex | Free to $26.95 | 250 |
| UberConference | Free to $20 | 100 |
| High Five | $199 to $599 | Unlimited |
Free to low-cost video conferencing software
Flock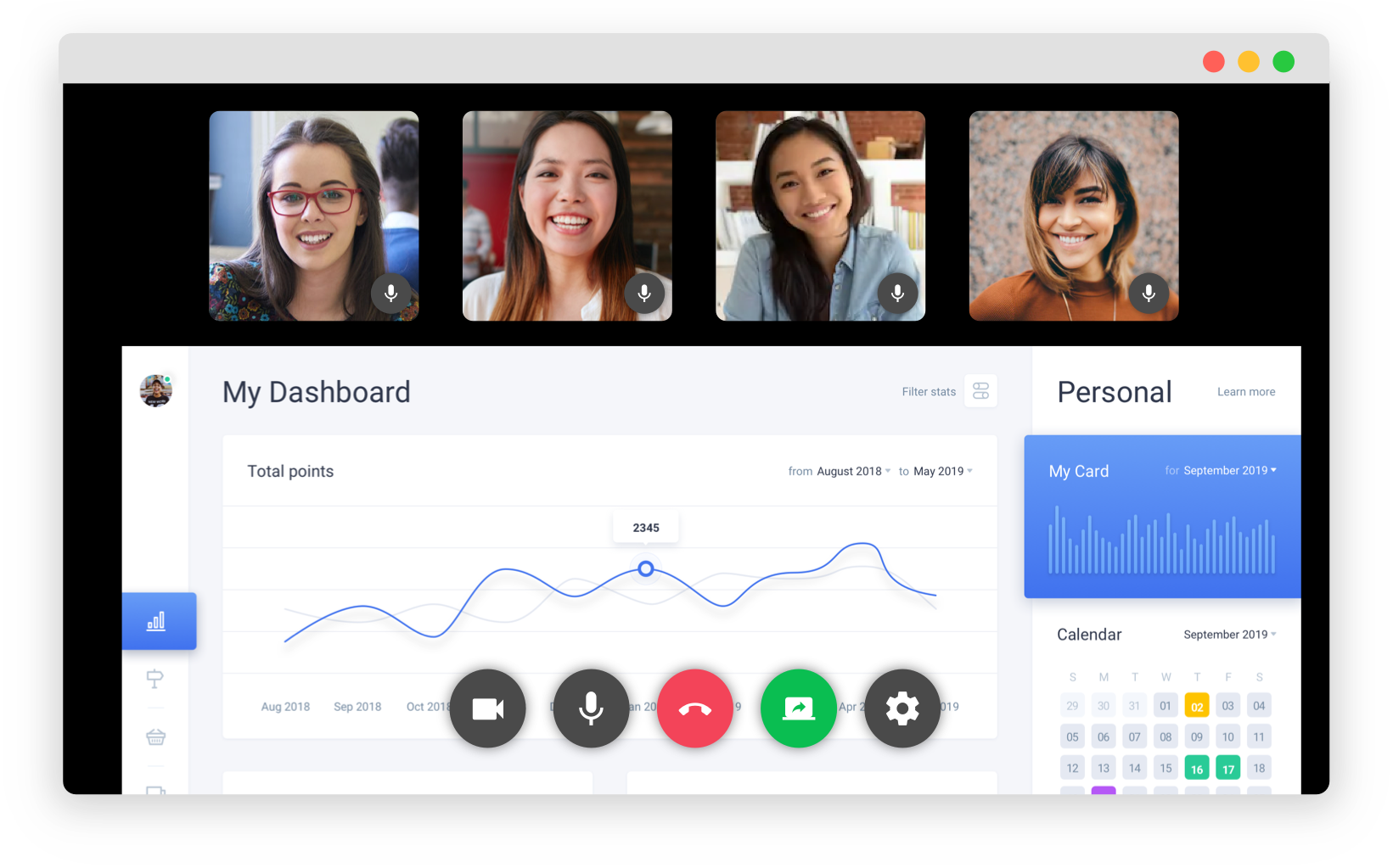 Flock video conferencing offers simultaneous video and screen sharing
Flock is your all-in-one video conferencing and messaging solution for remote work. Flock offers affordable pricing at $4.50 per user monthly. This includes team channels, team messenger, video conferencing, screen sharing and file-sharing, note-taking, guest users, and more for all Flock Pro customers. Need more? Flock's new integration with Zoom allows you to dial directly into a Zoom meeting right within the Flock app.

Flock's web conferencing is designed for ease of use. Making a video call is as simple as clicking a button on your desktop or mobile device. Flock offers uninterrupted audio and video calling for up to 20 participants in a group call with no limitations on call duration. Flock includes the ability to share screens and assign tasks, which allows team members to effectively collaborate from home, from the office, and from opposite ends of the globe.
Google Hangouts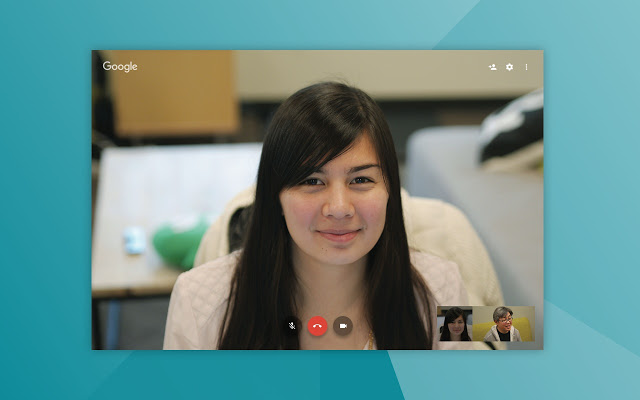 Google Hangouts for Business
For businesses who already use G Suite, Google Hangouts is a natural go-to product for video conferencing.
The free app allows up to 10 users per video chat, making it more suitable for a small team. Paid teams can include up to 25 users per video conference. In these larger Hangouts, the 10 most active participants are broadcast on the screen. Larger companies can choose a basic or business plan for $6 or $12 per month, respectively.
Lifesize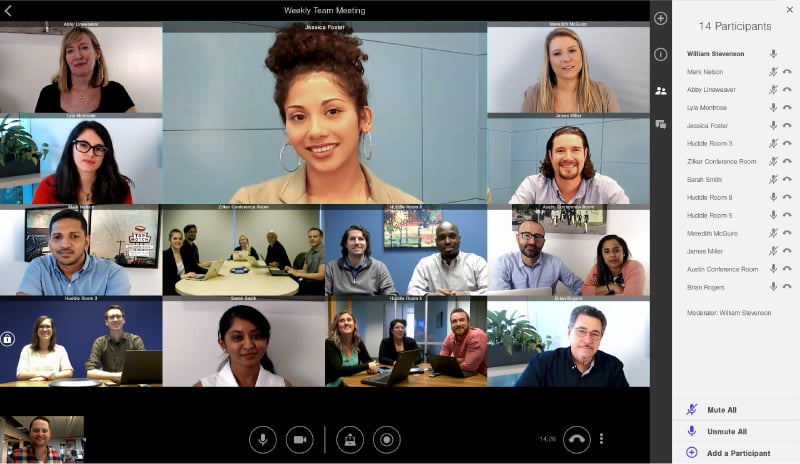 Lifesize video conferencing allows up to 50 participants
Lifesize lays its claim as the world's first global 4K video conferencing solution for small-to medium-sized businesses. Lifesize packages its product in three bundles: mini, small, and medium.
The mini bundle, at $16 per user monthly is pricey, and comes with its own hardware for up to 25 users. The small bundle, which costs $19 per user per month, and the medium bundle costs $23 per user per month which allows up to 250 users and 50 meeting participants.
Join.me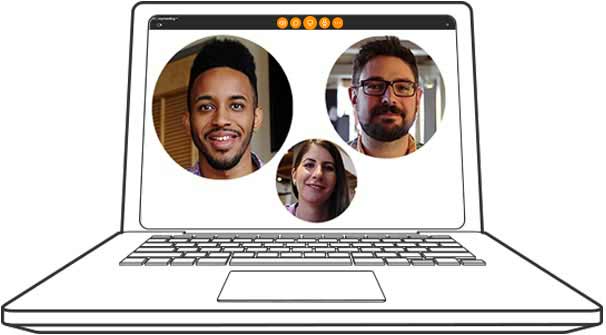 Join.me is most recognizable for its "video bubble" interface
Join.me's free option is ideal for a newly-formed business, allowing up to three participants with no pricing commitment. Its priced plan starts at $10 per user monthly for up to five users. Tiers move to $20 for up to 250 users, and $30 for 250 users plus 1TB of cloud storage and single sign-on enterprise authentication. Join.me's features include screen sharing and no time limits.
Zoho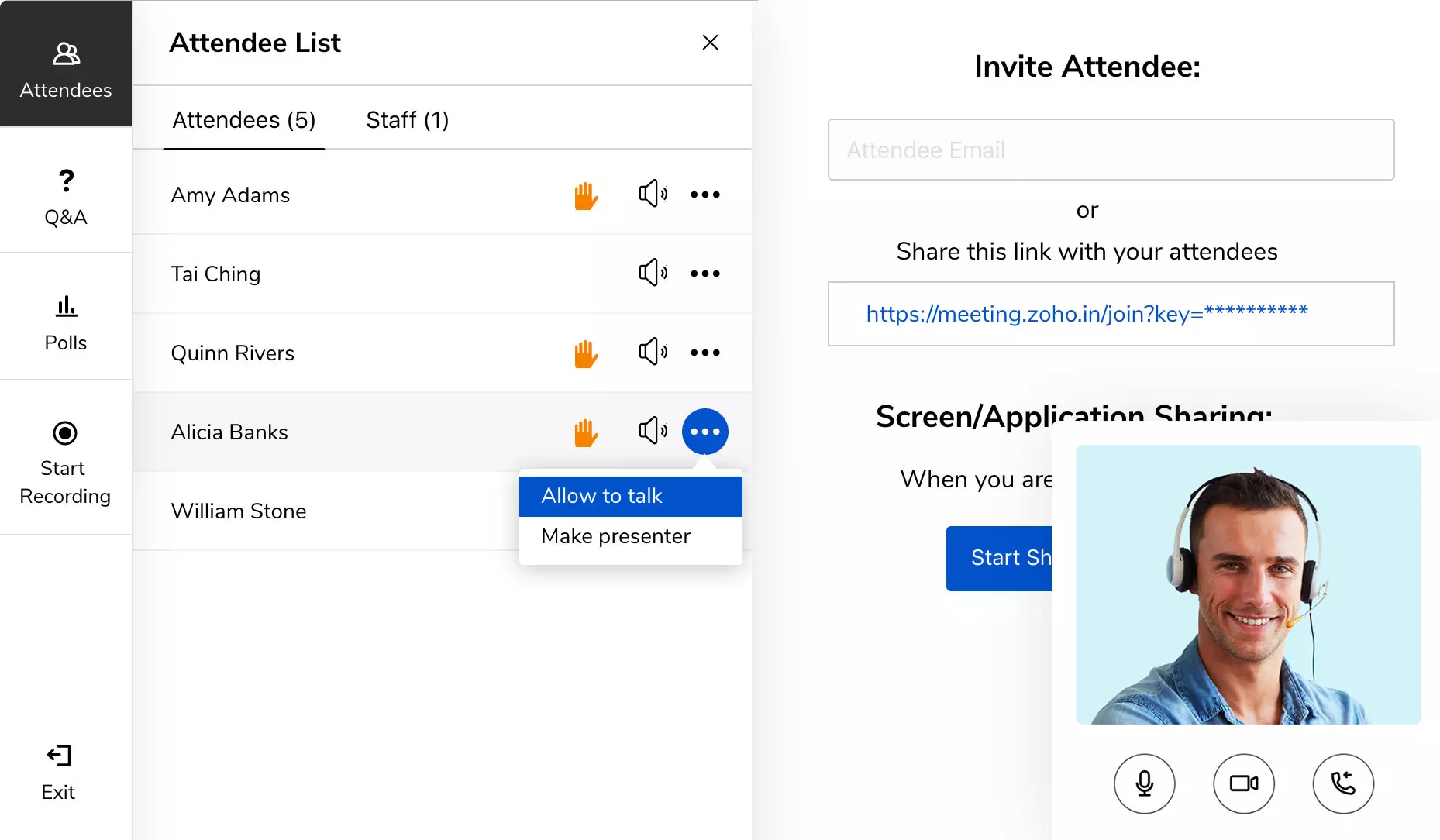 Zoho's meeting tool has customizable, easy-to-control features
Zoho's video conferencing costs $8 per host each month and is billed annually. This plan allows up to 100 participants and offers storage for 10 recordings.
Webinars range in price on a tier level, starting at $15 for 25 attendees. Prices ramp up to $23 for 50 attendees, $31 for 100 attendees, and $63 for 250 attendees. Webinar plans offer storage for 25 meeting recordings. Hosts can purchase extra recording storage for 200 session recordings at $192 per year.


Higher-cost video conferencing software
Cisco Webex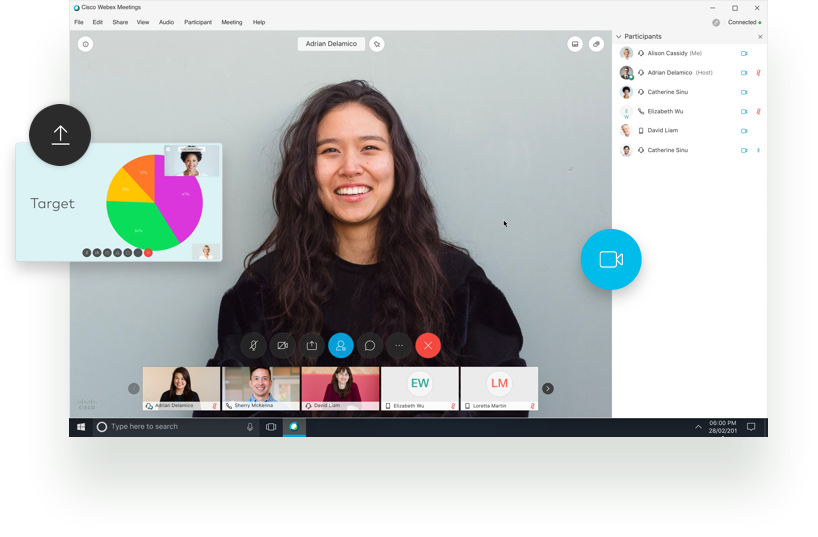 Cisco Webex delivers video conferencing on your desktop
Cisco's Webex web meetings are geared toward working groups and webinars. With a one-click interface to join a video conference, Webex emphasizes direct video play as a strength. The client includes screen sharing and content sharing, with a built-in whiteboard feature and meeting recording.
Pricing for Webex varies depending on need. Free users can invite up to 50 participants to a video call, with a 40-minute limit. Small teams can purchase the starter pack for $13.50 per month per host, which includes the free features along with a 24-hour call limit and custom meeting URLs. The Plus Plan caters to mid-size businesses and adds up to 100 participants to calls for $17.95 per host per month. Webex's most expensive tier is meant for larger organizations, allowing up to 200 participants per web conference for $26.95 per user monthly.
UberConference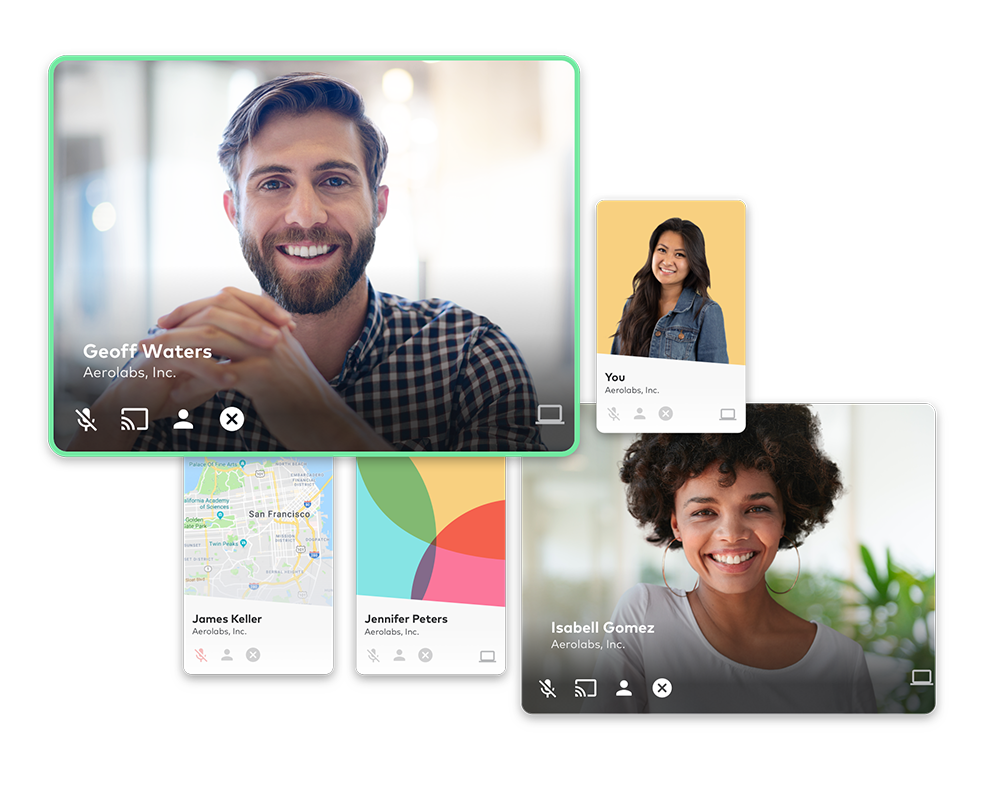 UberConference offers its most basic web conferencing tool for free
UberConference has a free plan that covers up to 10 participants for 45 minutes at a time, making it a good option for small teams that don't need frequent video conferencing. For those that need more capacity, UberConference charges $20 per user per month for a plan including 100 participants with a 5-hour time limit.
UberConference boasts its ease of use, where joining conference calls can be done right from a browser. The platform supports resolutions of up to 720p. Its screen share function also allows simultaneous video streaming.
High Five
High Five is a video conferencing solution meant for meeting rooms
High Five is built for businesses that are looking for more of a video conferencing solution for meeting rooms. High Five's in-room web conferencing is focused on hardware. It builds intelligent meeting rooms, utilizing HD video and audio powered by Dolby Voice®.
High Five's meeting rooms require no software downloads, pin codes or dial-in numbers. Plans allow unlimited users, run on a free desktop software and mobile app, and have no restrictions on users and length of calls. Highfive users can connect directly with BlueJeans, Lifesize, Webex, Zoom, and other web conferencing tools.
Pricing for High Five runs on three plans, starting at $199 per month per meeting room. For $299, High Five users add an additional calendar integration. And for $599 per month per room, High Five offers 4k streaming, digital pan, tilt, and zoom with remote-less control, dual-screen support, and a whiteboard view.
Remote businesses have so many options for video conferencing today. We're here to help you find the best one that fits your budget and scale.